BlogNews Weekly: "Veeea" Wins Two Majors, Full Tilt Avatar Battle & Bankroll Management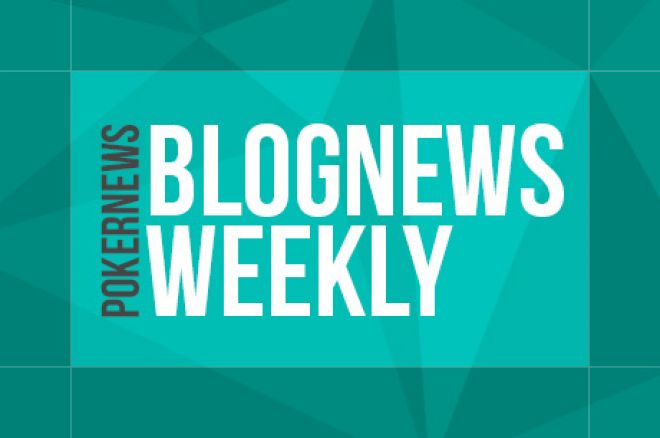 Each week, PokerNews Canada brings you insight into the happenings at the major poker sites. Featuring the most popular blog posts, BlogNews Weekly is your one-stop shop for all your poker blog highlights.
This week, BlogNews Weekly brings you highlights from the latest PokerStars, Full Tilt, and partypoker blogs.
Artem "veeea" Vezhenkov Ships the Sunday Million
This past weekend, Russia's Artem "veeea" Vezhenkov banked $183,675 after outlasting a field of 5,925 players to ship the PokerStars Sunday Million. Vezhenkov has climbed his way to become one of the best online poker tournament players in the world, currently ranked second in the PocketFives Worldwide Rankings where the site has tracked over $4.7 million in online cashes.
The PokerStars Blog entry titled Sunday Million: Victory for Artem "veeea" Vezhenkov valued $183,675 explains exactly how one of the best players in the game dismantled the final table to win the tournament without any deals involved.
Not mentioned in the blog is that the Sunday Million win just put an explanation point on an already good day. In addition to the win in this tournament, Vekhenkov earlier in the day won the PokerStars Bigger $109 for $40,625.
Read more on the PokerStars Blog about Vezhenkov's Sunday Million win.
Full Tilt Avatar Battle - Rocker vs Inflatable Tube Man
Full Tilt is about to expand its arsenal of available avatars for players to choose from by either adding the "Rocker" or the "Inflatable Tube Man".
According to the Full Tilt Blog entry titled Rocker vs Inflatable Tube Man – Vote for the Next Full Tilt Avatar, the online poker room is asking for your help to decide which one it will add to the permanent roster of available avatars. To get involved simply head to the blog through this link, make a vote, and leave a comment with your Full Tilt screenname.
Not only will you help influence which avatar that'll be permanently added to the poker client, but also will automatically become eligible for one of the 10 available tournament tickets each valued at $10.
Head to the Full Tilt blog to cast your vote for either the Rocker or the Inflatable Tube Man.
Bankroll Management
Partypoker blogger and PokerNews UK editor Matthew Pitt talks about the importance of bankroll management in the partypoker blog entry titled A Guide to Poker Bankroll Management. Regardless of how experienced a poker player you are, without practicing good bankroll management, you are likely to bust your bankroll.
The blog goes into detail about what exactly bankroll management is, why it is important, and how big your bankroll should be to play certain games.
Learn more on the partypoker blog about bankroll management.
Get all the latest PokerNews Canada updates on your social media outlets. Follow us on Twitter and like us on Facebook!