Kid Poker Documentary Premieres Tonight to Exclusive Crowd in Toronto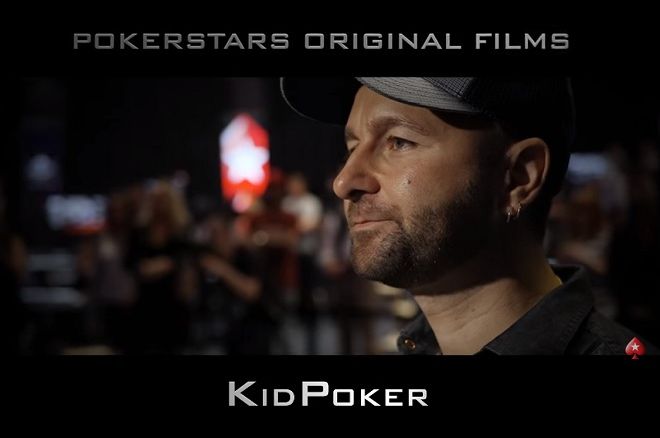 Months of waiting are finally over for PokerStars pro Daniel "Kid Poker" Negreanu. Tonight, at the TIFF (Toronto International Film Festival) Bell Lightbox theatre, in the heart of downtown Toronto, a night of glitz and glamour is taking place to celebrate the life story and documentary of Daniel Negreanu.
There's been a lot of buzz over this past summer after the trailer was featured at Daniel's Summer Party in Toronto, and many have been eagerly awaiting the film's official launch. Not even Kid Poker himself has actually seen the entire film. Produced by PokerStars and directed by Francine Watson, it takes you behind the scenes of his life growing up in Toronto and how at the young age of just 21 he took off to Las Vegas for poker stardom.
Not new to the silver screen, this time he's the star of the film, unlike most of his previous roles like his part in Lucky You with Eric Bana, Drew Barrymore, and Robert Duvall, The Grand starring Woody Harrelson, or Mr. D with Gerry Dee. This evening's event is certainly a far cry from his role as TV news anchor Brandon Czeczouceau in the movie Detention.
Yesterday morning started early for the world's most famous poker player when he appeared on CTV News' Canada AM. He shared a bit about the film, how it wasn't actually planned to be a full length documentary (it initially started out as a small "mini feature" produced by PokerStars), and how his will to never give up led him to living the dream he always wanted.
You can find his interview on Canada AM by visiting the CTV website here. His interview starts at around 1:44.
After his early national morning news segment was aired, his fans had the rare chance to chat with the international poker superstar on Reddit. The topics and questions were certainly all over the place. Poker tips, career advice, and an overwhelming number of Hearthstone fans were flocking the forum to get their chance to chat with him. To check out what his fans asked when given the chance, you can follow the full conversation thread here.
Later in the day, he also caught up with Canada's interviewer legend Michael Landsburg on his hugely popular show Off The Record.
Kid Poker isn't just a nickname for some kid who left Toronto with hopes to one day play in the World Series Of Poker. It's a name known around the world as he is without a doubt the most recognizable face in poker. If there was ever anyone meant to not only succeed but lead in this community and industry, it is Daniel Negreanu. There's a reason he's achieved this much success. And tonight we get to see for the first time the story that led to Kid Poker's meteoric rise from what was once just a kid with a dream.
Be sure to tune in to TSN4 to catch the world public premiere of the PokerStars documentary Kid Poker on December 1 at 8:30 p.m. ET.
Get all the latest PokerNews Canada updates on your social media outlets. Follow us on Twitter and like us on Facebook!