BlogNews Weekly: World Cup of Poker, Christmas Gift Ideas, and a Profitable Christmas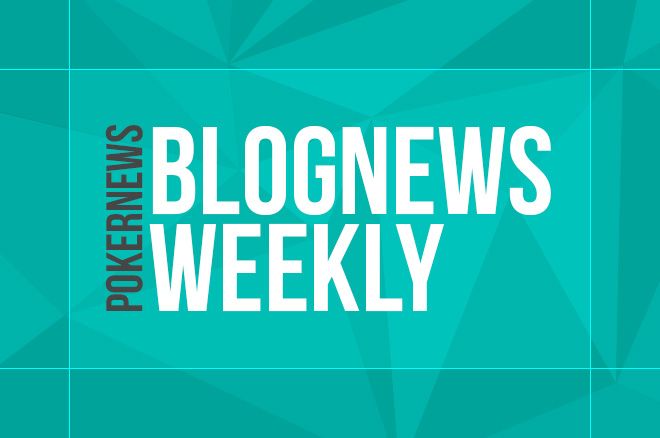 Each week, PokerNews Canada brings you insight into the happenings at the major poker sites. Featuring the most popular blog posts, BlogNews Weekly is your one-stop shop for all your poker blog highlights.
This week, BlogNews Weekly brings you highlights from the latest PokerStars, Full Tilt, and partypoker blogs.
Germany Wins the PokerStars 2015 World Cup of Poker
For the past four weeks, PokerStars play-money players from 16 different countries battled it out on the virtual felt with the hope that their nation would become champions of the 2015 World Cup of Poker.
According to the PokerStars Blog titled Germany Wins 2015 World Cup of Poker, Germany was declared the winner after defeating Kazakhstan in the final. While Germany initially had an edge heading into the match with a 47-to-35 player advantage, Kazakhstan was able to even the field. However, at the end, Germany went on a rampage to eliminate five straight opponents.
The battle for third place was a blowout before it even began when the United States showed up with 63 players and France being represented with just seven.
Read more on the PokerStars Blog about how Germany won the 2015 World Cup of Poker.
Poker Christmas Gift Ideas
Christmas is just days away. However, there should still be enough time to get a memorable gift for you poker player friend.
On the Full Tilt Blog, Matthew Perry discusses some Christmas gift ideas to help guide you. The most obvious on the list is poker chips, however, there are some less obvious gifts such as an ergonomic chair.
However, if you are looking for a gift a player can also use off the felt, the blog also suggests purchasing a pair of sunglasses.
Visit the Full Tilt Blog to learn more about some Christmas gift ideas for poker players.
Want a Profitable Christmas?
Christmas for many poker players is a chance to spend time with their families and loved ones. However, after dinner is finished, players often think about whether or not to head back to the virtual felt. This is more so the case for those that don't celebrate Christmas.
If you choose to play on Christmas, partypoker blogger and PokerNews UK Editor Matthew Pitt has some tips on the partypoker Blog titled How to Have a Profitable Christmas.
Two of the most helpful tips Pitt points out is to be on the lookout for any special promotions and avoid playing after imbibing in alcohol.
Visit the partypoker Blog to find tips on how to have a profitable Christmas.
Get all the latest PokerNews Canada updates on your social media outlets. Follow us on Twitter and like us on Facebook!