History Will Be Made in PokerStars' Turbo Championship of Online Poker Today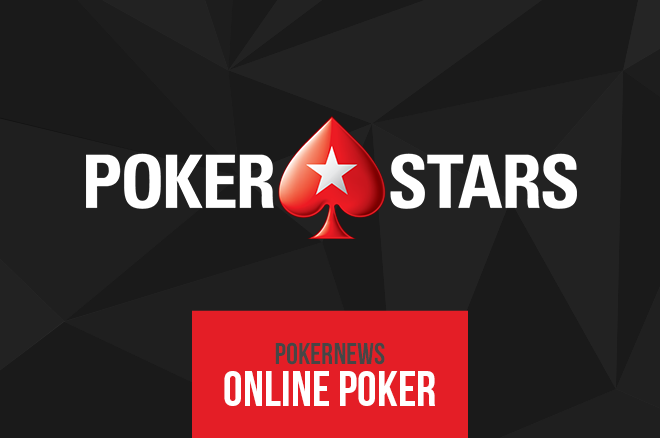 The Turbo Championship of Online Poker (TCOOP) kicks off today on PokerStars with 50 action-packed events with $15 million in guaranteed prize pools over the course of 11 days.
The opening event, TCOOP-01 [Phase 3 – Final Phase]: $27 NL Hold'em [6-Max, Turbo], is set to make history as it's the first three-phase tournament ever held in a PokerStars' 'COOP' series. Additionally, a PokerStars representative informed PokerNews that they expect that the event to have a huge overlay of around $500,000, providing additional value to those that make the final stage and cash. Phase 3 kicks off today at 13:00 ET, with the final Phase 1 taking place shorty before at 10:00 ET followed by the final Phase 2 at 11:30 ET.
Other events making their debut during this year's TCOOP include Progressive Ultra-Knockout tournaments (events #3 & #34) where 75 percent of the prize pool is dedicated to knockouts, a 4x-Turbo tournament (event #10), and a Hyper-Turbo, Deep, 1 Rebuy 1 Add-on tournament (Event 50). The last tournament format has previously appeared in as a satellite tournament into TCOOP events.
New tournaments aren't the only potential for history during the TCOOP as four players vie for a Grand Slam, which is a win in at least one event in the TCOOP, the World Championship of Online Poker (WCOOP), the Spring Championship of Online Poker (SCOOP), and the Sunday Million. David "Gunslinger3" Bach, Artem "veeea" Vezhenkov, Paul "paulgees81" Volpe, and Andrey "Kroko-dill" Zaichenko all just need a win during this year's TCOOP to be the first player to accomplish this amazing feet.
Additionally, 55 players are vying to join the exclusive club of achieving a Triple COOP, which consists of victories in the TCOOP, WCOOP, and SCOOP. Thus far just two players in James "Andy McLEOD" Obst and Shawn "buck21" Buchanan have managed to achieve this in PokerStars' history.
While just a handful of players are able to strive for a Grand Slam or a Triple COOP, any online poker player can strive to be the Player of the Year which awards a Champion's Trophy and a ticket to the 2016 SCOOP-H Main Event. The Player of the Year Leaderboard awards the top 100 players with at least a tournament ticket valued at $109. Here is a look at all of the prizes on tap on the leaderboard.
1st: Champion's Trophy and 2016 SCOOP-H Main Event ticket
2nd: 2016 SCOOP $5,200 ticket
3rd-5th: 2016 SCOOP $2,100 ticket
6th-10th: 2016 SCOOP-M Main Event ticket worth $1,050
11th-100th: 2016 SCOOP-L Main Event ticket worth $109
While there are events on the schedule starting at $7.50, players can qualify into these and high buy-in events starting at just $0.11 or just one Stars Coin with the plethora of satellites running around the clock. Satellites are also already running for the $700 buy-in TCOOP Main Event which takes place on Jan. 31 at 15:30 ET with a whopping $2 million guaranteed prize pool.
Get all the latest PokerNews Canada updates on your social media outlets. Follow us on Twitter and like us on Facebook!