Speaking with Marc-Andre Ladouceur: Montreal Nationals Prepare for GPL Draft Day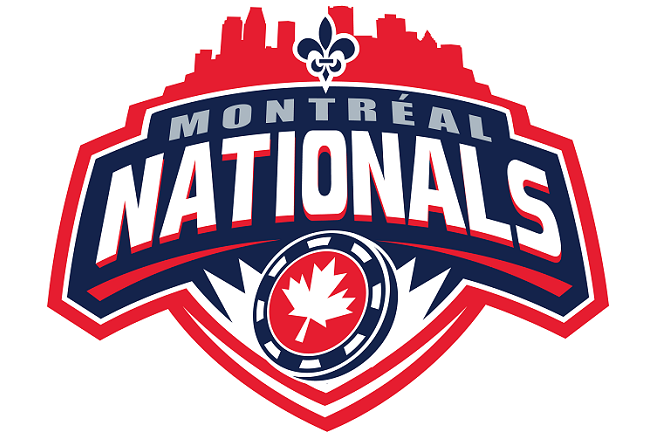 It may be the biggest innovation poker has seen since the game went online for the first time nearly 20 years ago. The Global Poker League (GPL) wants to reimagine what poker could look like by putting players on teams and in arenas like a boxing match with cards.
The GPL recently announced more of its plans as the first season is set to get underway in the coming months. The league will be made up of 12 teams from cities around the world, and one of those is in Canada. Marc-Andre Ladouceur will act as Manager for the Montreal Nationals.
"He [Alex Dreyfus] asked me if I was interested to be on board and it was a no-brainer," Ladouceur said when we spoke with him about his new role.
"I think the logo itself is really cool and the name 'Nationals' will represent Canada all together. It's also something that, here in Quebec, we can relate to as our Montreal Expos in baseball became the Washington Nationals, and I think it's pretty cool to kind of get back to that," Ladouceur continued.
The league is recreating poker in a new light where teams battle it out through a 12-week season leading to the GPL World Championships. The matches will take place online, in studio, and in The Cube for special events in premiere venues.
But, before all that, there is Draft Day. As of January 18, the top 1,000 Global Poker Index players in the world were invited to enter the draft pool. On February 18, the GPL will draw the draft order, and then on February 25 at the SLS Hotel Beverly Hills, the 12 teams will draft their players for the season.
Ladouceur wasn't giving up any details about who he has been scouting so far. "I've been playing around with some names here and looking up the rankings … trying to get a grasp for who is not only signing up but who's also excited to be part of Global Poker League — part of Montreal Nationals — and who will be happy to market themselves and market the team throughout the upcoming season," he explained. "The toughest part will be to be able to draft and not disappoint too many people."
We also spoke with Eric Danis who has been busy working behind the scenes for GPL to turn this concept into reality. We were anxious to know when we'll be able to see the first match.
"It'll be in March. We're still working on our bookings and our scheduling, but it'll be in March," Danis said.
And what of The Cube? When can we expect to see this much talked-about feature brought to a big stage? Danis explained, "We're still working on that. We're still negotiating with venues for The Cube. The live matches and the internet matches will be weekly, so you'll see a lot of those. But The Cube — for the special events — those will be, exactly as I just said, special events. So a couple times this year and they'll become more and more frequent as the years go on and, hopefully, as the league becomes more and more successful."
As for getting your hands on some Nationals merchandise to represent Canada's GPL team, you'll have to wait a bit yet. They're still working out the details and will have that available as soon as possible.
Stay tuned to PokerNews Canada for ongoing coverage of the GPL as we near Draft Day, and special coverage of the Montreal Nationals as they head into their first season.
Get all the latest PokerNews Canada updates on your social media outlets. Follow us on Twitter and like us on Facebook!