BlogNews Weekly: Dealer Mucks Pocket Aces in the WSOP, Records, and Live Poker Tips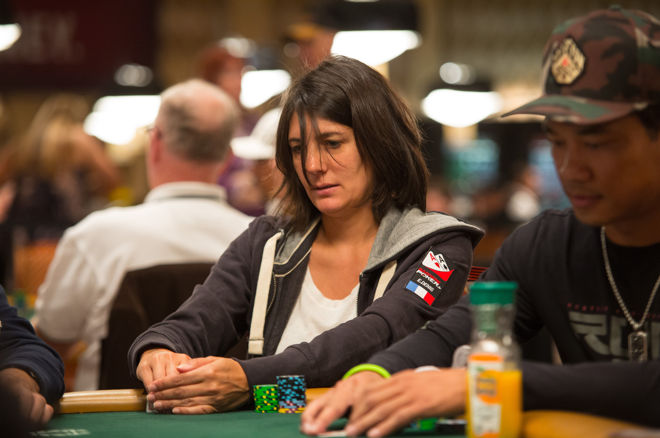 Each week, PokerNews Canada brings you insight into the happenings at the major poker sites. Featuring the most popular blog posts, BlogNews Weekly is your one-stop shop for all your poker blog highlights.
This week, BlogNews Weekly brings you highlights from the latest PokerStars, Full Tilt, and partypoker blogs.
Biggest Poker Tournaments
All month long, PokerStars has been celebrating that the world's biggest real-money online poker room will be achieving the impressive milestone of reaching 100 million customers. The PokerStars Blog is also celebrating, with many stories about other milestones the site has achieved throughout its history.
Ross Jarvis took us back to 2008 in the blog titled Biggest Poker Tournament Ever? Check! when PokerStars made its mark in the Guinness World Records by hosting the biggest poker tournament ever when 35,000 players entered an $11 buy-in tournament. Senior Manager of Poker Room Operations Bryan Slick commented that the tournament could have reached even bigger proportions if it was not capped.
"I [wasn't surprised] when the tournament sold out days in advance — we put a lot of effort into advertising it and ran many satellites," Slick said. "We could have got 50,000 players [if we hadn't capped it]."
While the blog focuses mostly on this tournament, at the end it does point out that this record was shattered last year when PokerStars hosted a real-money poker tournament with 253,698 players.
Learn more on the PokerStars Blog about how PokerStars made its way into the Guinness World Records with the world's biggest tournament in 2008.
Live Poker Tips
Whether you are about to play live poker for the first time, or have played a few tournaments, Matt Perry delivers seven great tips for you to know on the Full Tilt Blog titled Live Poker: 7 Things You Should Know.
While some of the tips might be obvious, such as not being scared to play live poker, some of the other tips are ones you may not think of, like protecting your cards at all times.
On this point, Perry points out that even experienced veterans make this mistake, including on poker's biggest stage, the World Series of Poker Main Event In the video below, you can witness when the dealer mucked the pocket aces held by Estelle Denis in a hand against JC Tran. Although the dealer made a huge mistake, since Denis was not protecting her cards, once they hit the muck her hand was declared dead.
Discover on the Full Tilt Blog seven great live poker tips.
Bounty Tournament Tips
The partypoker Blog often delivers great strategy tips mostly designed for the beginning player. In a recent blog titled 8 Tips for Beating Bounty Tournaments, Paul Seaton shares some great advice on what you should be thinking about when playing bounty tournaments.
One great tip is understanding the value of the bounties. While you will already know what a bounty is worth in dollar and cents, however, Seaton explains you should be instead thinking about this in terms of chips.
The example Seaton gives is if a bounty is worth 20 percent of a buy-in and the starting stack is 3,000 in chips, you should value the bounty at 600 chips when making your decision. While more goes into this when you are close to the money or if there are about to be significant jumps in payouts, it is something worth considering especially early on in bounty tournaments.
Head to the partypoker Blog to read the rest of the eight tips Paul Seaton shares about how to beat bounty tournament.
Get all the latest PokerNews Canada updates on your social media outlets. Follow us on Twitter and like us on Facebook!