BlogNews Weekly: Fastest Spin & Go Millionaire, 888Live Austria, and Much More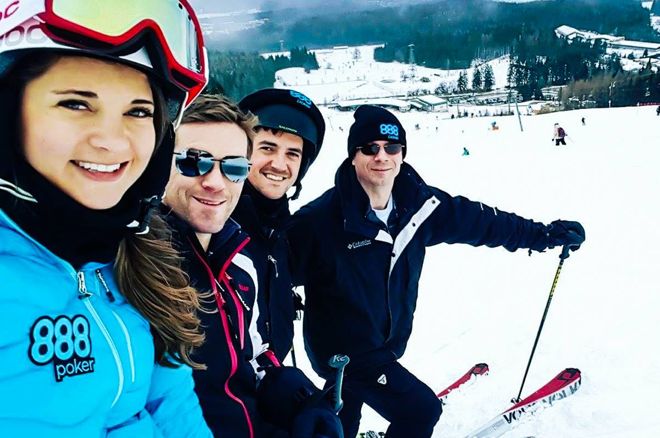 Each week, PokerNews Canada brings you insight into the happenings at the major poker sites. Featuring the most popular blog posts, BlogNews Weekly is your one-stop shop for all your poker blog highlights.
This week, BlogNews Weekly brings you highlights from the latest PokerStars, 888poker, and Full Tilt blogs.
Two Minutes, Four Hands, and $1 Million!
Last year, 13 players won a $1 million jackpot playing the lottery style Spin & Go's. While no player won a seven-digit jackpot in January, it didn't take too long for someone to become filthy rich in February.
The PokerStars Blog titled Spin & Go Delivers First 2016 Millionaire discusses how not only did 25-year old Russian PokerStars player "Rainman751" win a life-changing sum in a $100 buy-in Spin & Go, but broke records while doing so.
He beat Canada's "Kman_AP2" and Mexico's "pablotenisis", who were each awarded $100,000 just for playing, but did so in the record time of just four hands over two minutes. This shattered the previous record of the 33 hands it took Australia's Anthony "GrindHeaps" Aston to win on December 14 and the time period of nine minutes and 37 seconds it took Canada's "Koovoon" to win on November 21.
Learn more on the PokerStars Blog about the record-breaking Spin & Go jackpot win.
Eliot Hirn Wins the 888Live Austria Main Event
888poker is more than just online poker. They also offer the unique chance to qualify into 888Live experiences around the world. The first 888Live event of 2016 just took place on the majestic ski-slopes of Austria when Eliot Hirn shipped the 888Live Austria Main Event to win €8,610 as part of a three-way deal.
In addition to playing poker, players were able to enjoy many winter activities when not playing. Some of the big names on hand for poker and fun included Team888's Dominik Nitsche and Sofia Lövgren.
Additionally, PokerNews strategy writer and well-known American poker player Alec Torelli joined in on the action, finishing in tenth place after being the one-time chip leader. Torelli shared with 888poker how he got involved.
"My wife and I were in Milan, and we decided to head up to Innsbruck as she always wanted to bring me here," Torelli explained. "We've heard about the first 888poker event of the year, so we said 'why not?'. I got here two hours late, but I think things went really went well for me today. I had an amazing run of cards and made a couple of good reads - so, here I am on top of the count!"
Head over to the 888poker eMagazine to read more about the 888Live Austria experience.
Unorthodox Last Hand of the Aussie Millions Main Event
The 2016 Aussie Millions Main Event featured two well-known American poker players in Tony Dunst and Ari Engel facing off against each other in heads-up action. Full Tilt Ambassador Ben Jenkins discusses the last hand of play, which he found to be less-than-normal in a few ways, in the Full Tilt Blog titled Hand of the Week: Dunst Goes Down Under.
The hand began in normal fashion with Dunst raising the action holding


before Engel made a "not so standard" play by three-betting with the


. Jenkins points out that the action on the flop and turn were both "very reasonable" on a board of




when Engel fired out bets on both streets and Dunst called.
Here's where things got interesting according to Jenkins. When the

appeared on the river, Engel shoved all in. Dunst eventually called the polarizing bet with just a pair-of-fours after thinking things through. Unfortunately for him, Engel wasn't bluffing and shipped the event for AU$1.6 million.
Discover more on the Full Tilt Blog about this hand or watch the video replay of it below.
Lead image courtesy of Fabian Grubler - Fabfotos
Get all the latest PokerNews Canada updates on your social media outlets. Follow us on Twitter and like us on Facebook!