BlogNews Weekly: Lind's TCOOP Win, Robl vs. Antonius & Fix Seven Poker Mistakes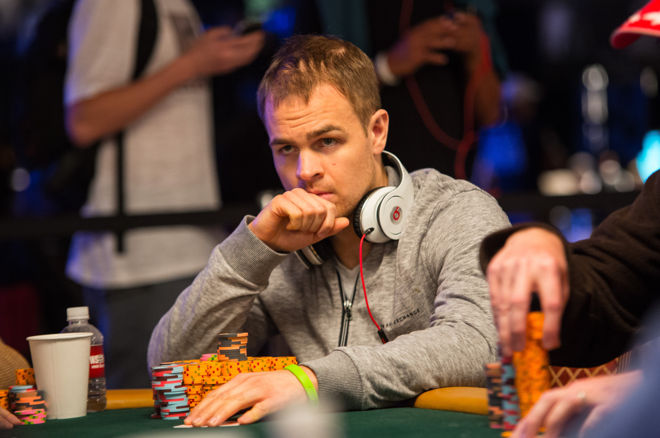 Each week, PokerNews Canada brings you insight into the happenings at the major poker sites. Featuring the most popular blog posts, BlogNews Weekly is your one-stop shop for all your poker blog highlights.
This week, BlogNews Weekly brings you highlights from the latest PokerStars, Full Tilt, and partypoker blogs.
George Lind Discusses TCOOP Victory
The Turbo Championship of Online Poker (TCOOP) ended its 50-event schedule this past weekend on PokerStars. PokerStars Team Pro George Lind won his first TCOOP title after finishing on top of the TCOOP-15: $215 NL Hold'em [6-Max, Hyper-Turbo], $300K GTD for $72,113.88.
Lind shares some of his thoughts on the tournament in a blog entry titled George Lind on his TCOOP win (and running hotter than the sun). As the title of it suggests, Lind admits you need a bit of luck on your side to win a hyper-turbo tournament.
After turning down several deals, he finally agreed to discuss one during heads-up play against "tycon87". However, the hand was already dealt, and Lind shoved


thinking he would get a fold and add to his equity for chop discussions.
"Yeah, I figured I probably had a little extra fold equity since he wanted to do a deal," Lind commented. "I don't remember what my last hand was but I remember it being slightly -EV to shove if he is calling optimally, but I had a feeling he would fold some marginal hands to try to make a deal."
However, his opponent called with


, and Lind's luck continued by winning the hand and tournament.
Read on the PokerStars Blog about Lind's thoughts on his recent TCOOP win.
Andrew Robl Wins an Unlikely Hand Against Patrik Antonius
While George Lind admitted that luck was an important factor to winning his first TCOOP title, Full Tilt goes back a bit further in time to the 2009 Aussie Millions when Andrew Robl and Patrik Antonius were involved in a huge pot-limit Omaha ring game hand.
The duo got it all in on the flop creating a huge AUD$262,000 pot and agreed to run it four times. Robl was well behind in the hand as a three- to-one underdog, which is huge in pot-limit Omaha.
Things started looking up for Robl after he won the first run-out. However, everyone at the table was amazed when Robl wound up winning all four run-outs of the board as he only had a 0.5 percent chance of doing so.
Head to the Full Tilt Blog to learn more about this hand and watch the video below to see how it unfolded.
Avoid These Seven Common Poker Mistakes
Just about every poker player makes mistakes in no-limit hold'em. This is more true for players just learning the game or have never really taken it seriously.
With this in mind, partypoker blogger Paul Seaton shared with the poker community seven common poker mistakes you can fix in a blog titled How to Correct 7 Common Poker Mistakes.
While you will need to read the blog to learn about all the mistakes in detail, the categories include understanding position, not playing too many hands, avoid hiding, think twice before trapping, taking control, avoid tilting, and practicing good bankroll management.
Learn on the partypoker Blog about how you can fix seven common poker mistakes.
Get all the latest PokerNews Canada updates on your social media outlets. Follow us on Twitter and like us on Facebook!