Canada Collects Most Bracelets in 2016 TCOOP; 'buzzard1881' Wins Two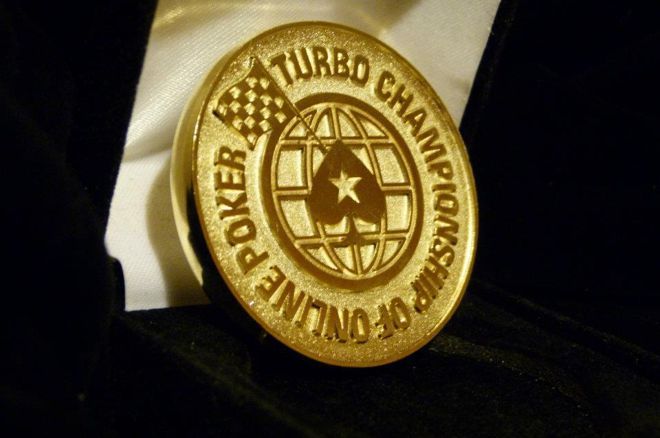 PokerStars' first online tournament series of the year has come to an end and more events were won by players in Canada than any other country.
The 2016 Turbo Championship of Online Poker (TCOOP) was made up of 50 fast-paced tournaments just like the four previous iterations of the festival. Of those 50, nine were won by a player bearing the maple leaf by their username.
This is an accomplishment to be proud of, as Canada fielded only the fourth-most entries in the series at a total of 10,750. Germany, U.K., and Russia all contributed more entries to TCOOP, but none had near the success rate of our Canadian players.
The first win came on the second day of the series on January 22. 'Buzzard1881' won TCOOP-06: $82 NL Hold'em [6-Max, Turbo, Shootout] for $17,539.45 when they came out on top of 1,672 entries.
That was followed by 'MikeyGG3' winning TCOOP-13: $33 NL Hold'em [Turbo, Saturday Speedway SE] for a chunky $24,297.72 after topping 5,162 entries.
Not much later, American George 'Jorj95' Lind won TCOOP-15: $215 NL Hold'em [6-Max, Hyper-Turbo] from within our borders. The third bracelet on its way to Canada accompanies an impressive $72,113.88 first-place prize in the 2,172-entry tournament.
With three wins at the series' half-way point, the pace increased for the latter half. The fourth victory from within Canada came in TCOOP-29: $215 NL Hold'em [6-MAX, Turbo, Shootout, Progressive Super-Knockout]. That bracelet was won by American TJ '1BigAceHole' Ulmer along with $18,848.36 in prize money after beating 1,177 other players.
The fifth Canadian win was an incredible second bracelet of the series for 'buzzard1881'. After being the first in the country to notch a victory, he also won TCOOP-31: $82 Stud H/L [Turbo] for $9,361.85 which was a tournament of 665 players. He was one of only two players to win two events in this series and is one of just six players who have two lifetime TCOOP titles. Nobody has more than two.
Then, in TCOOP-38: $215 NL Hold'em [Turbo, Ante Up, Progressive Super-Knockout], 'chickensssss' won the top prize of $20,556.66, rising to the top out of 1,191 entries.
The seventh Canadian bracelet went to 'Zackattak13' who won an even $20,000 in TCOOP-41: $215 PL Omaha [Turbo, Heads-Up]. With 497 entries, there was an ever-so-slight overlay in the $100,000-guaranteed event.
In TCOOP-44: $82 NLHE [Turbo, Saturday Speedway SE], Canadian 'mrswoodwork' was victor over 3,287 entries to cash in for an impressive $27,343.99 and our nation's eighth bracelet of the series.
The final Canada-based win was in TCOOP-47: $2,100 NL Hold'em [Turbo, High-Roller]. It was also the biggest win of them all. Beating 804 opponents in the high-priced event, 'gray31' won a whopping $213,867.23 along with a TCOOP bracelet, making him the fourth-largest collective money winner across the series.
When looking at all five years of TCOOP, Canada holds on to the most money won with $9,182,311.08 — more than $300,000 ahead of the U.K. Also, a world-best total of 30 TCOOP bracelets have been awarded to players in Canada. The next up is, once again, the U.K. trailing by plenty with 21. All of this is while Canada has fielded just the third-most entries across all TCOOPs with Germany one step ahead and Russia leading.
That's it for this year's TCOOP. A big congratulations is well deserved by the Canadian contingent who continue to represent our nation well on the international stage.
Get all the latest PokerNews Canada updates on your social media outlets. Follow us on Twitter and like us on Facebook!