Five Predictions for Canadian Poker in 2016
PokerNews Canada Contributor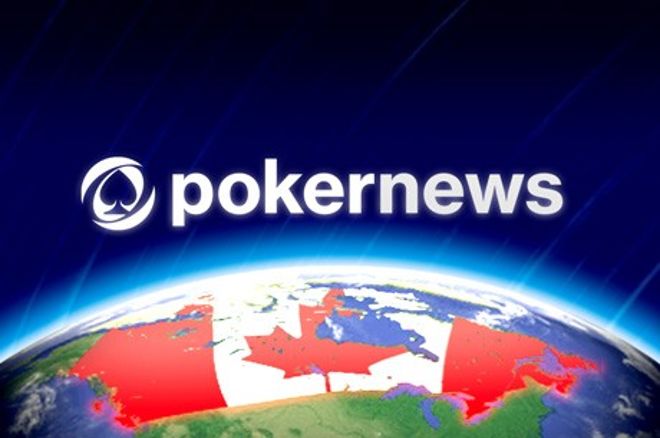 A new year is upon us and that means Canadians have another chance to take the world by storm. This is my second year as a contributor for PokerNews Canada and, like last year, I have laid out some predictions for the upcoming 2016 poker season.
In 2015, I went one for five with a couple close calls. Mike "Timex" MacDonald won over half of my $5 million prediction and Daniel Negreanu came heartbreakingly close to making the November Nine, crumbling to the floor in 11th place. He did, however, maintain his position atop the all-time money list which is the only prediction that held up. The two whiffs were Canadians only securing one of the three Canadian World Poker Tour (WPT) titles, so no clean sweep, and Griffin Benger had an off year failing to earn a victory.
1
With the upcoming WPT Fallsview, I'll start my predictions by saying a Canadian will reclaim a WPT title in Canada. Thanks to Sheraz Nasir, we have one inside the country, but we need to keep all three. I'm looking at guys like Ratharam Sivignanam, Jonas Mackoff, and Sam Chartier to have deep runs.
2
These three guys could easily win a WPT title in Canada as well, but for this prediction I'm going to call it the "Summer of Mike". Mike Watson, Mike Leah, or Mike McDonald will win their first World Series of Poker (WSOP) bracelet in Vegas. All three, hopefully.
3
My third prediction is Mike "SirWatts" Watson grabs the momentum of his recent success in the Bahamas and crushes the rest of the year ending 2016 as the number one Canadian in the GPI rankings. He presently sits in eighth, 707 points behind Jonathan Duhamel.
4
Moving to a rather gloomy prediction, I believe we will see a "Rio Era" record low Canadian attendance at this year's World Series of Poker in Las Vegas. With the way the Canadian dollar is right now and the outlook for the near future, I believe spending an extra 40% may close the border for a fair amount of the amateur and recreational Canadian players.
5
And finally, to accompany my last prediction and shine some light on our beautiful country, we will see record highs in the three main WPT stops in Canada. With the conversion rate right now, Americans would be silly not to make the trip, and if Canadians are worried about the dollar they will welcome a major live tournament on home soil.
Stay tuned to PokerNews Canada throughout 2016 as we keep you up to date with all the current events and happenings in the Canadian poker world.
Get all the latest PokerNews Canada updates on your social media outlets. Follow us on Twitter and like us on Facebook!