Ladouceur Drafts McDonald, Jacobson, Lefrancois, and Liu to Montreal Nationals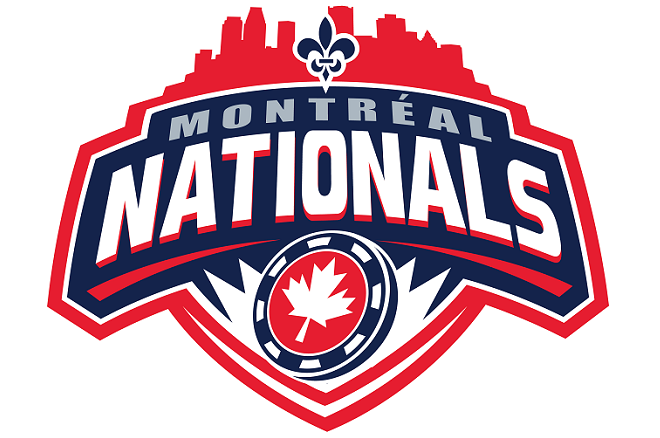 The first four places on the roster have been set for Marc-Andre Ladouceur's Montreal Nationals in the Global Poker League (GPL). Thursday's draft saw the managers of all 12 teams draft their first four players with the final two wildcard spots to be determined at a later date.
We spoke with Ladouceur last month to try to get some hints about who he was looking to put on Canada's one GPL team, but he was tight-lipped. You can listen to that conversation on our podcast where we were also joined by Eric Danis to talk about the draft.
Out of the top 1,000 Global Poker Index-ranked (GPI) players in the world, 203 signed up to be eligible for the draft. When the random draw was made, the Nationals picked up the second-overall pick, giving them great position to lock up up their favoured player. The draft was structured in a snake style, giving the Nationals second, 23rd, 26th, and 47th pick.
After Rome Emperors named Mustapha Kanit as their first draftee, as expected, many people thought Ladouceur would be reaching for fellow French Canadian Jonathan Duhamel for his first choice. However, he named Mike "Timex" McDonald as his top pick, likely thinking that McDonald was more in demand and he could still nab Duhamel in the second round.
However, before Ladouceur got his second-round pick, Chris Moneymaker scooped up Duhamel for his second-round pick. At the draft, he commented that his initial choice had been taken, so he resorted to Duhamel to disrupt Ladouceur's plan. "Sorry," he said from the podium as he took Duhamel for the Las Vegas Moneymakers.
As Ladouceur took the stage for his second pick, he admitted that Duhamel was his planned draftee for Round 2. With that option gone, he named another World Series of Poker (WSOP) Main Event champion instead: Martin Jacobson.
Sweden's Jacobson is close with many of the French Canadian pros. You might remember that, aside from the final table, Jacobson wore a Canadian olympic sweater throughout all of the WSOP Main Event the year that he won it after losing a hockey bet with a few Quebecers.
The real surprise pick came in Round 3 when Ladouceur was up again shortly after his Jacobson choice. For the third spot on the roster, Ladouceur named Pascal Lefrancois. Another French Canadian for the team, Lefrancois is a talented player with more than $2.5 million in lifetime tournament winnings including his WSOP bracelet in 2010, two World Poker Tour final tables at Playground Poker Club, and a final table in the PokerStars Caribbean Adventure Main Event.
Despite being an accomplished player, Lefrancois wasn't really on anyone's radar and many people questioned the pick, especially in Round 3.
With the draft nearly complete and many great players still available, Ladouceur named his final player for the Montreal Nationals. He added Xuan Liu to the team. Liu is Canada's top GPI-ranked female player, sitting at No. 18 in the country this week and No. 305 in the world. Her resume is full of cashes all over the world as she travels to Australia, Macau, Philippines, Europe, Korea, the Bahamas, and more in search of poker action.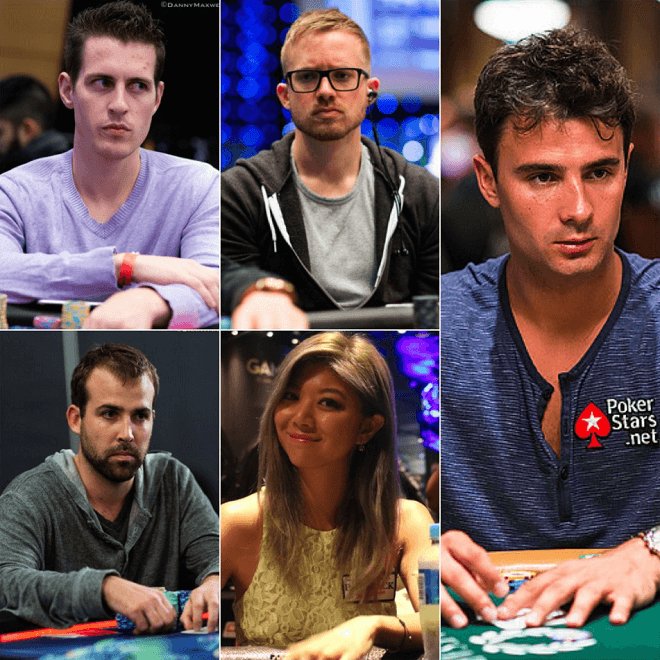 With the team name of the Nationals, it seems Ladouceur really wanted to create a team for all of Canada, not just Montreal. If he'd been able to get Duhamel as originally planned instead of Jacobson, he would've had an all-Canadian roster.
There are still two wildcard selections to be made soon. Managers will be able to choose any of the 203 registered draftees who did not get picked during Thursday's draft, as well as all players outside of the top 1,000 GPI-ranked players in the world (as of Dec. 31, 2015). Fans of the Nationals wait eagerly to see if Ladouceur continues to fill the lineup with Canada's best.
Get all the latest PokerNews Canada updates on your social media outlets. Follow us on Twitter and like us on Facebook!