Amaya Awaits Buyout Offer, Playtech Rumoured To Be Among Investors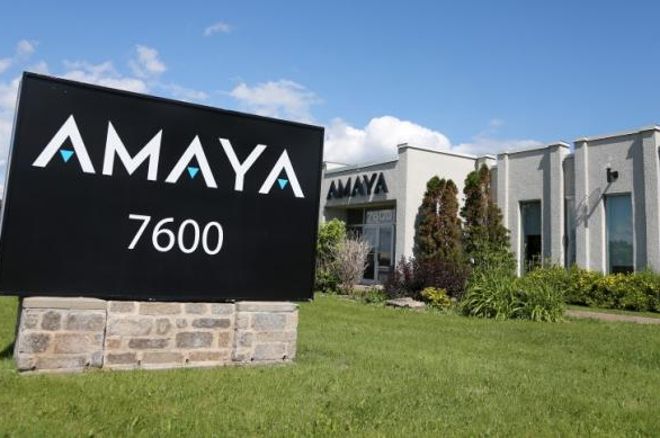 Those interested in the future of PokerStars, Full Tilt, and all the other brands owned by Montreal-based Amaya Inc. will have to wait for a bit longer to know whether the Toronto- and London-listed company will be privatized or not.
On Feb. 1, the company announced that it expected to receive a non-binding all-cash buyout offer to come from a group of investors led by the Amaya CEO David Baazov before month's end. One month after the announcement, nothing official has been communicated and no offer has been presented to the public.
This, however, does not mean that things are not moving along and that the largest online poker operator may not change ownership in the near future.
With a note published on Amaya's corporate website on March 2, the special committee of independent directors of Amaya, appointed on Jan. 31, 2016, provided an update on the steps that the Montreal-based company is talking "to conduct an independent review of alternatives in light of Amaya's Chairman and Chief Executive Officer, David Baazov, having advised the Board of Directors of Amaya that he and a group acting with him intend to make an offer to acquire Amaya."
Although the company has explicitly stated that "Amaya has not received an offer from Mr. Baazov or otherwise," the committee has already proceeded to engage the international investment bank Moelis & Company LLC "to provide an independent valuation of Amaya's securities in connection with any offer that may be made by Mr. Baazov."
Additionally, Amaya has also restricted Baazov's access to sensitive and confidential information and has "implemented processes and restrictions and established guidelines regarding the ongoing management of Amaya in the context of a potential offer for Amaya by a group led by Mr. Baazov."
Who Is Trying to Buy Amaya?
Although Baazov's name is the one that the public discussed the most since the news broke out, the Amaya CEO is not alone in the venture that aims to get control of the company. As it came out only a few days after the intention to make an all-cash buyout offer became public, Baazov is not the only member of the company's top management ready to join the acquisition.
"Amaya has been notified that Amaya's Executive Vice President, Corporate Development & General Counsel (Marlon Goldstein), along with three other employees, may be participating in Mr. Baazov's potential transaction proposal," Amaya stated in back in February.
Word on the street is that Playtech might be interested in the operation and is allegedly considering to take control of the world's largest poker site. On March 3, Bloomberg mentioned Playtech in the list of potential bidders and explained that the Isle of Man-based company founded by Teddy Sagi may be one of the investors mentioned by Baazov earlier this year.
"Potential bidders, said to include Playtech Plc, have held discussions to join a takeover bid being planned by Amaya's chief executive officer and chairman David Baazov rather than launching their own, according to people familiar with the matter," Scott Deveau wrote for Bloomberg.
Playtech hasn't confirmed any of the rumors regarding its involvement in Amaya's buyout operation, although the company's chairman, Alan Jackson, explicitly mentioned the fact that Playtech is currently looking a number of strategic acquisitions.
"Playtech has always been highly disciplined when acquiring businesses and capabilities to ensure that they meet stringent criteria," Jackson said on Feb. 25, when he presented the full year results for the year ended Dec. 31, 2015. "We are currently in live discussions on a number of potential acquisitions in the Gaming division."
As discussed here on PokerNews, it seems that Playtech, which was once linked with a possible takeover of bwin.party, is in advanced talks to acquire OpenBet, a sports-betting platform controlled by Vitruvian partner, a private equity firm.
OpenBet's clients include Ladbrokes, William Hill, Paddy Power, Betfair, and Sky Betting and Gaming, all of whom are companies that Playtech already supplies with either casino or poker products, or both in some cases.
It is thought OpenBet would cost Playtech in the region of £250-£300 million and is thought an acquisition could spark competition questions due to the contracts it already has in place with the aforementioned UK bookmakers.
Should the rumors turn out to be accurate, the presence of Playtech in Amaya's new ownership could represent an obstacle for the expansion of the company's assets into the United States since back in the 1990s the company's founder and majority shareholder Sagi was jailed for stock fraud.
Image courtesy of Reuters.com
Get all the latest PokerNews Canada updates on your social media outlets. Follow us on Twitter and like us on Facebook!