Big Year for Unibet: Record Revenues in 2015 Despite a Decline in Poker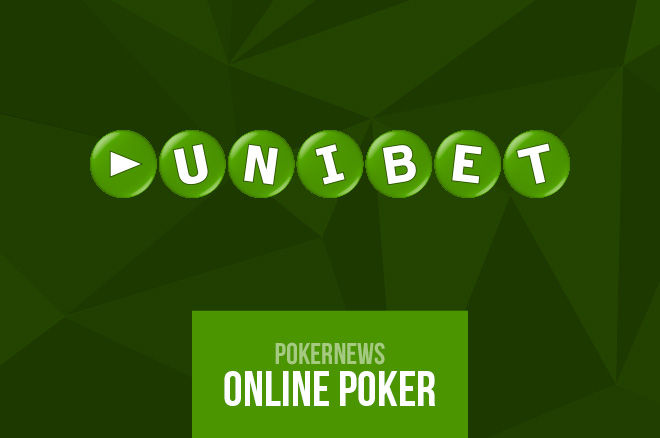 Unibet Group plc, the owner of Unibet Poker, recorded record revenue in 2015, according to the annual report published to its investors earlier this week.
Gross winning revenue increased by 13.5 percent from £312 million in 2014 to a new record of £354.1 million in 2015. The increase was spurred by a monumental 61.5-percent growth in active customers, with 921,150 active customers at the end of 2015 when compared to the 570,360 customers at the end of 2014.
Some of the customer growth was not organic in nature, with the company adding 156,208 active customers from businesses it acquired during 2015. However, even removing this figure, active customers would have grown by an impressive 34.1 percent.
The biggest increase for the company was sparked by a huge growth in its sports-wagering vertical, where gross gaming revenues grew by £27.5 million (a 20.6-percent increase) from £133.7 million in 2014 to £161.2 in 2015.
Also contributing strong to the company's overall revenue stream was its growth in its casino and games vertial where in 2015 the company realized £171.6 million in gross winning revenue representing a growth of £21.8 million (a 14.6-percent increase) from the £149.8 million in 2014.
Poker, however, was not one of the areas the company improved upon revenue-wise year-over-year. The company experienced a 10.5-percent decrease in poker-related gross winning revenue from £8.4 million in 2014 to £7.6 million in 2015. However, since poker only accounts for approximately two percent of Unibet's overall gross winning revenue stream, the decline only had a marginal effect to the company when compared to the growth in other verticals.
Despite the decline, poker appears to be strong at Unibet Poker since the company departed from several markets, including Russia, which typically contributes a huge amount of overall liquidity to world-wide online poker rooms. The Unibet Open, the company's live tournament series, appears to be as popular as ever with its most recent stop in London earlier this month reaching a record number of entrants in that location with 418 players.
Other gross winnings revenue not included in the major verticals also declined by a sharper 31.8 percent from £20.1 million in 2014 to £13.7 million in 2015. However, once again the decline shouldn't be alarming to investors considering this revenue contributes only four percent to the company's overall gross winning revenues.
Profit after taxes declined by 40.4 percent from £93.4 million in 2014 to £55.7 million in 2015. This also shouldn't cause panic among investors considering that 2014 the company experienced a handful of one-time gains. Most notably Unibet realized a £35.3 million net-gain contributed by the group's disposal of Kambi sportsbook platform in 2014.
To put it another way, EBITDA (Earnings Before Interest, Depreciation, and Amortization), which is believed to be a stronger indicator of the company's health, grew by 22.2 percent from £63.0 million in 2014 to £77.0 million in 2015.
Get all the latest PokerNews Canada updates on your social media outlets. Follow us on Twitter and like us on Facebook!