BlogNews Weekly: Kanit's Huge Pair of Balls, $1 Million Freeroll, and Handling Beats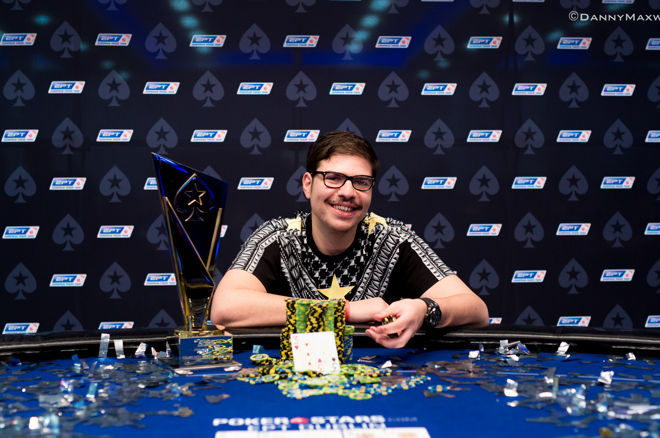 Each week, PokerNews Canada brings you insight into the happenings at the major poker sites. Featuring the most popular blog posts, BlogNews Weekly is your one-stop shop for all your poker blog highlights.
This week, BlogNews Weekly brings you highlights from the latest PokerStars, Full Tilt, and partypoker blogs.
PokerStars Announces $1 Million Freeroll
The world's biggest real-money online poker room, PokerStars, has announced that it will be hosting its $1 Million Freeroll on March 19 at 13:04 ET. The tournament will be capped at 100,000 players and will payout 30,000 to 50,000 players depending on the field size, according to PokerStars.
While this is a freeroll, players need to qualify for it by finishing in the top nine spots in 90-man sit-and-go tournaments that were just launched and will run until the freeroll tournament cap is reach.
There are two paths to getting your hands on a ticket to the sit-and-go tournaments. One path to a ticket is by completing a very simple challenge, such as playing just one real-money cash-game hand or playing in one real-money tournament. The other path is just as easy, as players simply need to make a deposit or $20 or more using the bonus code "MILLION1" to get a free sit-and-go ticket.
You can read more about the event right here on PokerNews, or you can check out the PokerStars Blog for more about the $1 Million Freeroll.
Mustapha's Big Pair of Balls
Recently, Mustapha Kanit took down the EPT Dublin €25,750 High Roller for €501,640. Kanit is no stranger to high buy-in and high-pressure tournaments, and the Full Tilt Blog titled Video of the Week: He Mustapha Big Pair of Balls demonstrates how the Italian poker pro is one of the fiercest competitors in the game.
The blog outlines one key hand against Sweden's Anton Bertilsson where many would have given up preflop and on any of the following streets. The hand began with Bertilsson raising preflop with the


, Kanit three-betting from out of position with the


, and subsequently calling a four-bet from his opponent.
Kanit then calls out of position on the flop before both players check the turn with the board showing




. Kanit followed up on his plan by firing out a bet when the

appeared on the river. Kanit showed in this hand it is not always about what you are holding, but what hand you are representing.
Head to the Full Tilt Blog to read more about Kanit's huge bluff during the EPT High Roller.
How To Handle Bad Beats
Partypoker blogger Paul Seaton provides helpful advice mostly to beginning players. However, in his last post titled Don't Let Bad Beats Get You Down is something even experienced players should read as everyone can run into a bad string of luck.
Seaton outlines six key points on how to handle bad beats when they inevitably present themselves. However, if you are going to only read one of these points, perhaps the most important one is how to not tilt when you are experiencing a string of bad luck.
The other points include patting yourself on the back, practicing good bankroll management, adjusting expectations, focusing on process over results, and knowing when to stop playing.
Learn more great ways to handle bad beats on the partypoker Blog.
Get all the latest PokerNews Canada updates on your social media outlets. Follow us on Twitter and like us on Facebook!