BlogNews Weekly: Lex Veldius Streaming, Quad Aces Lose, Sit & Go Hero Strategy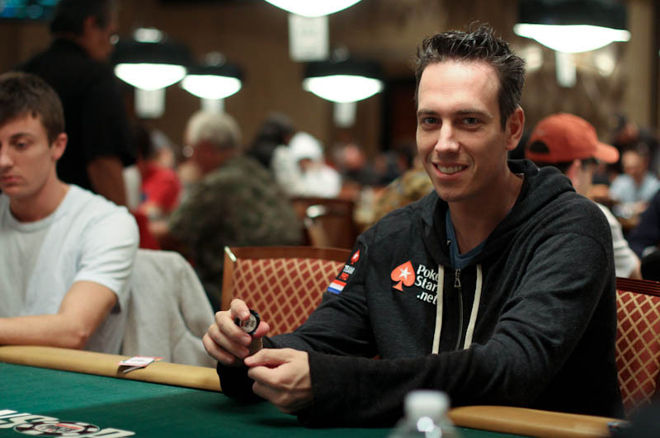 Each week, PokerNews Canada brings you insight into the happenings at the major poker sites. Featuring the most popular blog posts, BlogNews Weekly is your one-stop shop for all your poker blog highlights.
This week, BlogNews Weekly brings you highlights from the latest PokerStars, Full Tilt, and partypoker blogs.
Lex Veldhuis Loses Twitch Virginity
Last week, Team PokerStars Pro Online Lex "L. Veldhuis" Veldhuis streamed on Twitch for the first time and discusses his experiences in a PokerStars Blog entry titled Lost: My Twitch Virginity.
Veldhuis began streaming his bread-and-butter game of pot-limit Omaha ring games before switching over to no-limit hold'em tournaments, which he claims he dislikes.
However, Veldhuis admitted that no-limit hold'em games are better for streaming, and switched over after viewers asked him to. Streaming tournaments, not only have given Veldhuis a new-found love for poker tournaments, but also some new-found success as well. During one of his first Twitch stream experiences, Veldhuis outlasted a field of 1,181-players in PokerStars Big $16.50 to win the top prize of $2,685.
Read more on the PokerStars Blog about Veldhuis' successful first Twitch streaming experience.
Quad Aces Lose in the 2008 WSOP Main Event
If you have played enough poker, you have experienced your share of coolers. You may even have thought, "this is rigged." However, the Full Tilt Blog brings us back in time to 2008 to prove huge coolers can even happen on poker center stage, the World Series of Poker Main Event.
The televised hand began on the river with the board showing





. Motoyuki Mabuchi bets the action with the


giving him quad aces. Justin Phillips raises the action with the


giving him a royal-flush. Mabuchi thinking he has to be good splashes the rest of his chips into the pot declared that he is all in.
Phillips quickly calls and Mabuchi hits the rail in shock. Phillips summarizes what most of us were thinking when surprised how strong Mabuchi was by just saying "wow!" Broadcaster Lon McEachern explained during the broadcast that the chances of such a showdown taking place were just one in 2.7 billion.
Check out on the Full Tilt Blog the biggest cooler in the 2008 WSOP Main Event.
How to Win Sit & Go Hero Tournaments on partypoker
Less than two weeks ago, partypoker introduced its version of lottery-style sit-and-go events dubbed Sit & Go Hero.
While many sites have these types of games, what makes it unique on partypoker is that four players are competing instead of the usual three and that some of the prize pool is dedicated towards bounties. Otherwise, the games are fairly similar with players starting with 500 chips competing for a randomly determined prize in a hyper-turbo format.
The partypoker Blog titled Tips For Succeeding in Sit & Go Hero Tournaments gives some great advice on how to beat these games including understanding implied odds, how to play from the small-blind, when to start push-folding, and how to play with bounties.
Learn on the partypoker Blog some great advice on how to win big in Sit & Go Hero tournaments.
Get all the latest PokerNews Canada updates on your social media outlets. Follow us on Twitter and like us on Facebook!