2016 WSOP Predictions and Six Canadians Most Likely to Win a Bracelet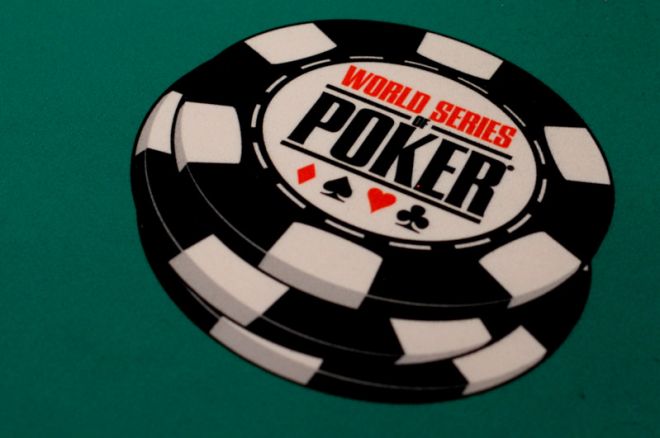 The 2016 World Series of Poker (WSOP) is about to begin with the first bracelet event kicking off on June 1. We at PokerNews Canada will have our eye on the Canadian contingent for all 69 events with daily recaps of all the action at the Rio in Las Vegas. But before things get underway, here's a look at my predictions for the 47th annual WSOP.
Attendance by Canadians Will Decline
Despite being the largest WSOP in history (69 events is one more than last year), I have no doubt that there will be fewer Canadian entries to events than last year. Canadian representation at the World Series climbed significantly from 2013 to 2014 (4,118 to 6,045), but then fell from 2014 to 2015 (to 4,871) even though one of the new events in 2015 was the Colossus with more than 22,000 entries on its own, single-handedly boosting total WSOP entries for the year.
I think there will be less than 4,500 total Canadian entries in WSOP events this year. The biggest reason will be the current state of the currency exchange. At the time of writing, $100 American dollars cost $130 Canadian dollars. When you factor in the expense of travel, hotels, and food, that exchange rate can make a trip to the series cost a bit more than many players are willing to spend.
Another factor is that more and more Canadians that I speak to are getting sick of the tax loss. Losing 30 percent of your winnings at the gate that — best-case scenario — you won't get paid in full for upto a year, isn't very appealing. Tournament cashes on Canadian soil are subject to zero tax.
Three Bracelets Will Be Won by Canadians
I hope Canadians claim a dozen bracelets this series. That'd be amazing. We set a WSOP record in 2013 when Canadians won 10 bracelets which is the most any country outside of the U.S. has won in a single series.
But this article isn't about my hopes; it's about my predictions. Realistically, I think we'll win three of the 69 events. That would be one less than last year's four victories, but still much better than 2014 when we got the big goose egg — zero.
A Canadian Will Make the WSOP Main Event Final Table
This was a prediction I made last year and it failed to materialise. This year, it's going to happen. A Canadian player will make the WSOP Main Event final table.
We've been shut out for two years now. The most recent appearance was by Marc-Etienne McLaughlin in 2013. We were skunked for two years before that after Jonathan Duhamel won the Main Event in 2010 with Matt Jarvis also on the final table. To keep the pattern going, 2016 is the year a Canadian makes the final table again!
Six Canadians to Watch This WSOP
To go with my predictions, here are six players I think are best poised to win a WSOP event this year. Last year, I gave eight names and predicted eight bracelets. Sam Greenwood came through for me and proved me correct on one, but I want to up my odds by naming six players to win one of three bracelets.
Shawn Buchanan — Vancouver, B.C.
PokerStars' Spring Championship of Online Poker (SCOOP) just wrapped up recently and nobody won more SCOOP titles this year than Shawn "Bucky" Buchanan. Incredibly, he won three of the events. Bucky was also the first person to win the "COOP Triple Crown" in 2014, having won an event in all three of PokerStars' annual poker series — TCOOP, SCOOP, and WCOOP.
But Bucky's talent isn't just for the online games. He quietly grinds out massive scores in live tournaments all over the world and often puts in a busy WSOP schedule. With just shy of $6 million in lifetime live tournament cashes, he has finished runner-up for a bracelet three times. He seems to do best in the higher-priced tournaments and I have a feeling this year will be the year he finally gets WSOP gold.
Jonathan Duhamel — Montreal, Quebec
In all of poker history, only one Canadian has ever won the most prestigious and well-known tournament in the game. The World Series of Poker Main Event was won by a Canadian for the first time in 2010 and the man to make history was Jonathan Duhamel. He earned a little under $9 million for doing so.
Old news, you say? Duhamel won two more WSOP bracelets last year and the first was in the highest priced tournament of the series, the $111,111 High Roller for One Drop. That victory earned him another $4 million before he headed to Berlin for WSOP Europe and won the €25,600 High Roller for €554,395.
Duhamel has proven that he is still on top of the game and he is usually at the Rio for most of the series. He's a strong contender to pick up another gold WSOP bracelet this summer.
Mike Leah — Innisfil, Ontario
There are few people who grind the World Series like Mike Leah. Last year, Leah booked nine WSOP cashes and he'll play every game on offer, from stud to draw to Omaha to hold'em and everything in between. To get an idea of how much of a grinder Leah is, he once won two WSOP Circuit rings within 24 hours.
Leah earned his first and only WSOP bracelet at WSOP Asia-Pacific in 2014 in the $25,000 High Roller. He's since racked up dozens of big final-table results all over the world and could easily find WSOP gold again this summer.
Sorel Mizzi — Toronto, Ontario
This WSOP will be the 10th year that Sorel Mizzi has made the annual trip seeking that coveted Las Vegas win. So far, it has eluded his grasp, but it is practically inevitable that Mizzi will eventually hoist that golden bracelet, and 2016 could be the year.
Mizzi tends to prefer the higher priced events and has a long record of cashing tournaments on the European Poker Tour and the World Poker Tour as well as a handful from each year's WSOP. With more than $11 million in live tournament cashes, Mizzi is No. 4 on Canada's all-time money list.
Daniel Negreanu — Las Vegas, Nevada
The most obvious pick on this list will always be Daniel Negreanu, the top money earner in all of live tournament poker. He's also Canada's top WSOP bracelet winner with six to his name already, and he's hungry for more. He's now officially a dual citizen after receiving American citizenship this year and he resides in Las Vegas, but he's still Canadian and is a must-have selection for players likely to win a bracelet.
Negreanu will play any game at any stakes and is a huge favourite in any field. With more than $32 million in lifetime winnings, the money isn't much of a motivator for Negreanu, but the thrill of being the champion keeps him coming back to try to win as many trophies as he can. He's also set a goal for himself to win three WSOP bracelets this year.
Mike Watson — St. John's, Newfoundland
When it comes to the most talented Canadian poker players who do not yet have a WSOP bracelet, Mike Watson is arguably at the top of the list. Despite being both a World Poker Tour Champion and European Poker Tour Champion, Watson has yet to find WSOP glory, and it's not for lack of trying. Last year, he cashed seven events and three of them were final tables.
Watson is in fine form this year, winning the PokerStars Caribbean Adventure in January for over $700,000, and he's likely to play a heap of events at the World Series this summer with good chances of taking down a bracelet.
Check back with PokerNews Canada each day for recaps of the action at the Rio in Las Vegas. We'll be keeping a close eye on all of the Canadians in the field and will be reporting back to you on their success.
Get all the latest PokerNews Canada updates on your social media outlets. Follow us on Twitter and like us on Facebook!