Amaya Reports Good First Quarter Results; David Baazov Will Not Seek Re-Election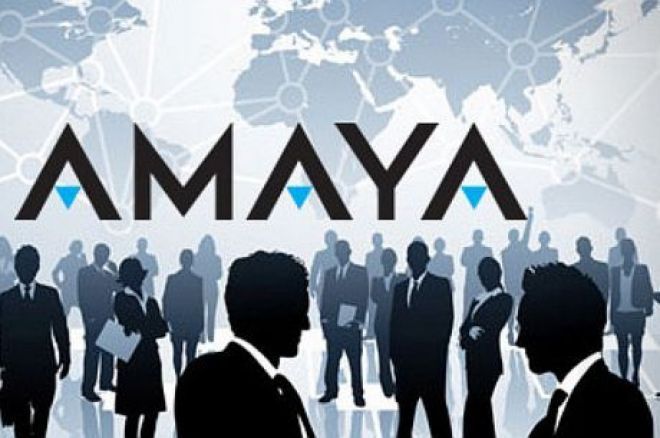 Revenues, EBITDA, and net income are all on the rise for Montreal-based Amaya Inc., the owner of PokerStars, the world's largest real-money online poker network, publicly released in its financial results for the first quarter of 2016.
Revenue for the group increased by a modest 6 percent from $272.3 million in the first quarter of 2015 to $288.7 million in the most recent quarter. The group notes that the increase in revenue would have been an even healthier 13.9 percent if not for adverse changes in foreign exchange rates.
While the revenue mix remains dominated by online poker, the figures show that Amaya is making inroads in other verticals as well. During the first quarter of 2016, 75 percent of the group's revenues related to online poker, with another 21 percent coming from casino and sports-wagering verticals when compared to 89 percent and 6 percent during the same period a year ago.
This also implies that while total revenue increased, this was due to huge strides in online casino and sports-wagering verticals offset by a revenue decline in online poker.
EBITDA, which many analysts believe define the healthiness of a company's ongoing operations, also increased in a similar ratio to that of revenue. Revenue hiked up to $123.4 million in the first quarter of 2016 representing an 8.7-percent increase from the $113.5 million reported in the same quarter in 2015.
Since EBITDA does not account for interest, taxes, depreciation, or amortization, it is also important in Amaya's case to look at net earnings due to the huge debt incurred by the group when they purchased the parent company of PokerStars, the Rational Group. The company appears to be more than healthy from this standpoint as well with adjusted earnings from continuing operations increasing by a huge 138.5 percent from $23.3 million in the first quarter of 2015 to $55.5 million in the first quarter of this year.
Likewise, adjusted net earnings also increased, albeit at a smaller 26 percent growth rate from $67.4 million to $85.0 million. Additionally, thanks to a C$30 million debenture repayment, the company was able to reduce its total debt to $2.57 billion with an average interest rate of 5.1 percent.
David Baazov Will Not Seek Re-Election
Rafi Ashkenazi, Interim Chief Executive Officer of Amaya, commented that the company is focused towards its growth patterns despite "management changes" which most notably included David Baazov taking a voluntary leave of absence in late March as a result of insider trading allegations made by Quebec's securities regulator Autorité des marchés financiers. As a reaction to this, Amaya replaced one man with two by appointing Divyesh (Dave) Gadhia as Interim Chairman and Ashkenazi as Interim CEO.
"Amaya remains focused," Ashkenazi commented in the financial report press release. "During the first quarter, we continued to execute on our growth plans despite unexpected challenges, including management changes and the ongoing strategic alternatives process. We attracted new customers to PokerStars, continued to introduce changes to improve the overall poker experience, expanded our online casino offering and continued to invest in our emerging online sportsbook."
Additionally, the financial report notes that both Baazov and Amaya's Chief Financial Officer Daniel Sebag advised the company that they will not stand for re-election as directors during the next annual shareholders meeting. Furthermore, the financial reported mentioned, "The Board is actively engaged in identifying suitable director candidates with competencies that complement those of Amaya's existing directors."
Also reported was that the Special Committee will continue its mandate of both looking into the insider trading allegations as well as investigating strategic alternatives for the company and its shareholders. This includes the engagement of the financial advisor Barclays Capital Canada Inc. reaching out to "a range of strategic and financial parties who might be interested in a transaction involving Amaya."
Get all the latest PokerNews Canada updates on your social media outlets. Follow us on Twitter and like us on Facebook!