Keys Dates Announced for Next Season of the European Poker Tour, Barcelona Kickoff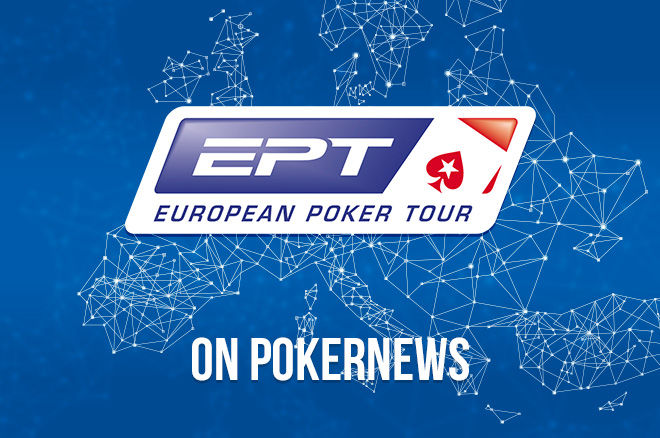 The European Poker Tour announced key dates for Season 13, with the tour once again kicking off in Barcelona in August.
Scheduled to run Aug. 16-28, 2016, EPT Barcelona will return to the schedule for the 13th year and look to continue its record-setting ways. Last year, the EPT Barcelona €5,300 Main Event attracted a wall-busting field of 1,694 entries and generated a €8.215 million prize pool. Winning the event was none other than John Juanda, earning more than €1 million for the victory.
"Season 12 has been yet another record-breaker for the EPT with our biggest schedules ever and a record-breaking number of players," said Edgar Stuchly, EPT President. "EPT Barcelona is always an astonishing festival and so we're really looking forward to heading back to Spain in August after our traditional summer break."
EPT Barcelona will be partnering up with the Estrellas Poker Tour yet again, and the Estrellas €1,100 Main Event will also look to set another record after last year's field hit 3,292 entries. Mario Lopez won the event for €408,000.
At Season 12's PokerStars and Monte-Carlo® Casino EPT Grand Final, it was kicked off by a €10,300 High Roller, won by Chance Kornuth for €351,108. Season 13's EPT Barcelona will do the same, with the event running Aug. 17-19. The Estrellas Main Event will then run Aug. 17-22, and the EPT Barcelona €5,300 Main Event is scheduled for Aug. 22-28.
Other big events on the Season 13 EPT Barcelona schedule include the €50,000 Super High Roller taking place Aug. 20-22, the €25,500 Single-Day High Rollerr on Aug. 23, and the regular €10,300 High Roller on Aug. 26-28.
Malta and Prague Festivals Also Announced
On top of announcing the key dates for the Season 13 in Barcelona, the EPT released dates for stops in Malta and Prague.
The EPT Malta festival is slated to take place Oct. 18-29 at Portomaso Casino, and the Hilton Hotel Prague will once again open its doors to EPT Prague from Dec. 7-18.
In similar fashion, Malta and Prague will kick off with a €10,300 High Roller, running Oct. 18-20 in Malta and Dec. 7-9 in Prague. Malta will be partnered with the Italian Poker Tour, with the IPT €1,100 Main Event running Oct. 19-23. This stop will also feature a €25,750 High Roller running Oct. 21-23, a €10,200 Single-Day High Roller on Oct. 24, and a €10,300 High Roller from Oct. 27-29. The EPT Malta €5,300 Main Event will run Oct. 23-29.
In Prague, the EPT festival will join forces with the Eureka Poker Tour. Key dates for this stop include the Eureka €1,100 Main Event from Dec. 8-12, the €50,000 Super High Roller running Dec. 10-12, the EPT €5,300 Main Event taking place Dec. 12-18, the €25,500 Single-Day High Roller on Dec. 13, and lastly the €10,300 High Roller from Dec. 16-18.
For more information, head to EPT.com.
If these stop interest you, but are a little out of your price range, then be sure to check out PokerStars, the world's largest online poker site. At PokerStars you'll regularly find satellites running for events on the European Poker Tour, and these upcoming Season 13 stops will be no different.
Just head to the PokerStars review page right here on PokerNews Canada to download the software and start playing today. And who knows, maybe you'll be the one hoisting the coveted EPT trophy come Barcelona, Malta, or Prague!
Get all the latest PokerNews Canada updates on your social media outlets. Follow us on Twitter and like us on Facebook!