49 Random Observations about Poker Today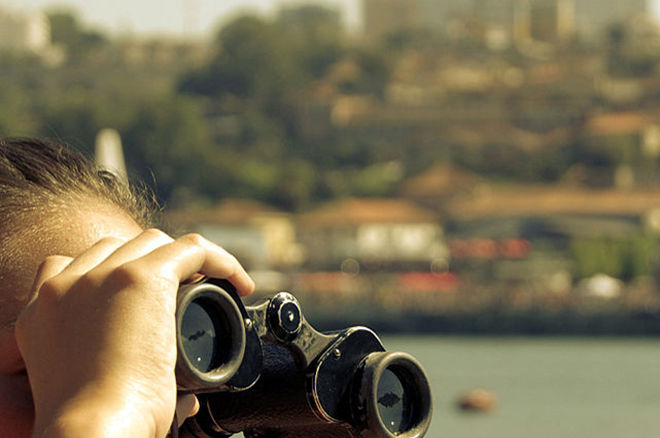 So… yea. Seven years ago I started my journey with PokerNews as the site's Editor-in-Chief. I can still remember the nerves, the excitement, and even panic I felt when the day I started. For those who don't know me, I had cut my teeth in the poker industry as the Managing Editor and Editor-in-Chief of Bluff Magazine, so it was not like our industry was foreign to me — but at the time transitioning from a print-based magazine to an online poker portal was like learning a new language.
Luckily PokerNews had (and still has) a fantastic team of writers and editors in place that helped me find my way, and I'm very proud of how the site developed during my tenure as editor. As the industry shifted and PokerNews grew, I began taking on a different role with the company. I won't bore you with the details, but it entailed a lot of behind the scenes development of our poker products, in addition to launching sites like CasinoSmash, BookieSmash, and FantasyWired — all of which I'm very proud of.
With Donnie Peters leaving us high and dry (just kidding Donnie, you know we still love you) the time seemed right to get involved more directly with PokerNews once again — not only work to maintain the level of quality on the site, but also to take some chances and bring about some exciting new offerings to our readers. Aside from what you're already used to, my goals are simple: first, put some fun back into poker and make it easier and more accessible for new players to get started, and second give those who are eager to have their voice heard in our community a platform to connect with those who are eager to listen, learn, and debate.
Yea, I get it — I'm not shaking the earth with the above, but I think both are important ideas that we take for granted in the industry. We can sometimes miss things when we're down on the playing field, so to speak. It's similar to how coaches can see plays develop differently from the coaches' boxes at the top of a stadium, rather than being on the sidelines. So here I am, taking some of what I've learned from up in the coaches' box, and using that to try to provide a positive influence on the game of poker going forward. I'm extremely excited to work with the PokerNews team to continue to grow our community, and share this game with as many people as we can.
What else did I learn from the outside looking in? Seems like a good time to share a bunch of random thoughts and observations I've been collecting over the years. Although I have to admit — I'm totally terrified to share this on Twitter (see #7).
1. Poker lingo has become much more sophisticated over the years. Triple range merge? I remember when three-betting became a thing and thinking how complicated that was to explain.
2. It doesn't matter what kind of hero you once were to poker, when you mess with poker players' money, be prepared to be crushed (rightfully so) by the poker community. And yea, I'm speaking about you, Howard Lederer and Chris Ferguson.
3. The biggest poker game in the world is no longer at the Bellagio. It's in Macau and the stakes are bigger than we can even imagine.
4. Fedor Holz is really, really, really good at poker. You won't hear me calling the guy overrated, that's for sure.
5. Phil Hellmuth still thinks all of his opponents are really, really, really bad at poker and still can't control his emotions at the table.
6. It's clear that the poker media is totally in control of poker tournament start times. Sorry Joe McKeehen.
7. #Pokertwitter is terrifying.
8. Per the above, any writer in poker needs to have a thick skin, and be prepared to be skewered by #pokertwitter.
9. High roller tournament buy-ins have gotten completely ridiculous. Go by a house or something with that money. I miss when $25,000 buy-ins were the standard in high rollers.
10. Re-buy tourneys are no longer cool. Re-entry tournaments, on the other hand, are all the rage.
11. How the hell is online poker still not regulated across the US?
12. On that same note, California has been a year away from regulation for the past six years.
13. I miss the Full Tilt avatars. The donkey was always my favorite.
14. The super-rich have gotten really tired of playing with the poker pros. They just want to have fun and gamble it up with their own million dollar buy-in event.
15. Kevmath is obviously some sort of supernatural being who is programmed to never sleep and know the answer to virtually every poker question on earth.
16. Speaking of the above, I find myself wondering "is there a live stream" for everything in my life.
17. I think "what happened to [insert player here]" on a daily basis.
18. There are far too few women in poker.
19. I totally understand why there are so few women in poker, when I see how women are treated by men at the poker table.
20. We need to come together and work to change #18 and #19.
21. The WSOP Main Event is, and always will be, the top singular poker event in the world.
22. As a whole, however, I'm a believer that there are too many WSOP events during the summer. Calm down guys.
23. Poker players are pretty smart, and can make a living in other skill games, e-sports, daily fantasy sports, and sports betting.
24. Don't mess with Remko Rinkema's beard or Snapchat game.
25. I miss the super old commercials where confetti exploded from the ceiling when a guy won a hand.
26. Phil Ivey has really embraced the media of late.
27. Just kidding about that last one.
28. There aren't enough poker players who realize how important it is to advocate for the advancement of the game.
29. To further the above, if poker players did advocate for poker more, they would be rewarded by more recreational players funneling fresh money in to the game.
30. Why people still roll the dice by putting their money on unregulated online poker sites after what we saw with Full Tilt Poker and Ultimate Bet is beyond me.
31. The poker community and industry need to do a better job to prevent the above.
32. Kudos to poker ambassadors like Daniel Negreanu and Mike Sexton who have both stood out and excelled at growing poker.
33. Playing live poker tournaments is easier than ever with such a strong group of poker tours around the world.
34. It's extremely difficult to create a team concept in poker, but I'm impressed with how much money the Global Poker League is investing to make it work. I hope they succeed.
35. There are some amazingly talented people in the poker media that I'm proud to work alongside. Far too many to name.
36. The above mentioned poker media members don't get enough love for the number of players they've helped bring into this game in which we all make a living.
37. In the US, poker still has a negative connotation to many; however, it's looked at as totally normal and accepted by those outside of the US. Good job ROW.
38. Wow. The PokerNews podcast has produced 400 episodes. I would have taken the under after we produced the first one.
39. Did I mention #pokertwitter is terrifying?
40. 888Poker keeps getting bigger, and stronger. I've been very impressed with their efforts.
41. Chris Moneymaker still has the best ever name for a poker player.
42. There are probably up and coming poker fans who don't know who Chris Moneymaker is, and this makes me feel old.
43. [Insert any digital trend here] is sure to spark the next poker boom.
44. There aren't enough home games, or social poker get togethers. Let's get it moving.
45. I know he's my boss, but I miss watching Tony G play poker.
46. Speaking of the above, I'm surprised more young players haven't tried build stronger personas in order to make themselves more marketable.
47. Jason Somerville comes to mind as someone who has bucked the above trend, and done a great job building his personal brand.
48. Poker is and will continue to be one of the greatest and most pure games in the world. It's a brilliant combination of strategy, math, psychology, and fun sprinkled with a hint of chance.
49. I've gone on long enough and you are probably ready to leave some of your own thoughts in the comments below.
Get all the latest PokerNews Canada updates on social media. Follow us on Twitter and like us on Facebook!
Lead image courtesy of Feliciano Guimarães via Wikicommons