Global Poker League Announces Move to Las Vegas for Playoffs and Finals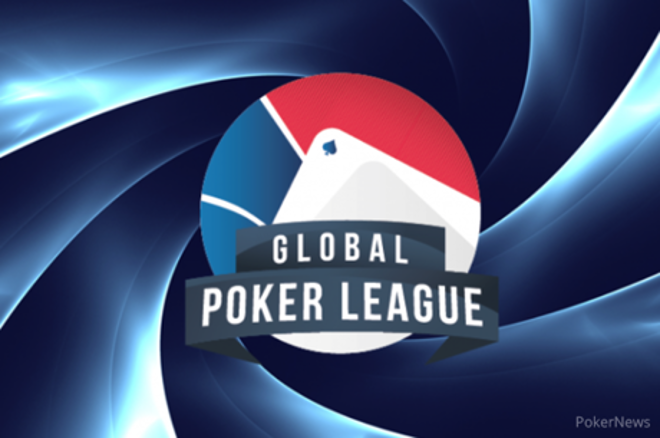 Coming off a fast-paced start to their inaugural season, the Global Poker League has confirmed with PokerNews a move to Las Vegas for both the GPL Playoffs and the GPL Final. The playoffs were originally slated to take place in San Diego as part of TwitchCon, a large streaming conference led by Twitch, while the finals were to have to take place in London at Wembley Stadium.
Additionally, the second half of the regular season has been bumped back a few weeks and is now scheduled to start on Sept. 20, according to GPL CEO Alex Dreyfus and the newly revised GlobalPokerLeague.com schedule.
The changes to the GPL schedule were made after some reflection on how things have gone so far during the league's first season. Dreyfus stated that the league realized it doesn't make sense to run events against other popular poker tournament series on the calendar.
"In this case, the return of our schedule was set to bump up against EPT Barcelona, WCOOP, and Burning Man. When we went up against SCOOP during the spring we were getting smashed, so we have to be careful," Dreyfus told PokerNews.
While Dreyfus bills the first half of the GPL season a success, he also feels that there are improvements to be made and that those improvements can and should be implemented during the first season, rather than wait until next year.
"We've pulled it off so far. We started with an idea and we've now delivered a draft of 12 teams consisting of the best poker players in the world. We've delivered online events, and we've delivered live events with the Cube and a TV studio in Las Vegas. All of this, we delivered in good and bad ways. However we delivered, and we've built the foundation of the league," Dreyfus asserted.
Moving the GPL playoffs and championship event was a decision not made in haste but rather with the league's best interests in mind, explained Dreyfus.
"Our goal is to last for a long time. In order to be successful, we need to be around in three to five years. For that to happen it's not about spending more, it is about making the right decisions and growing the league organically as much as we can," Dreyfus continued.
Logistics also proved to be a hurdle for the GPL, with the transportation of their signature Cube not being quite as easy as initially envisioned.
"When the Cube was delivered we learned some of what we'd expected was not exactly part of what was developed by the engineers that built it. It's been more complicated to set up than was planned," Dreyfus said.
The Cube aside, there were other reasons for moving the venue to Las Vegas for the playoffs and championship. With the regular season shifting, it no longer made sense for the players all to fly to San Diego for the playoffs. Nonetheless, GPL will still have a strong presence at TwitchCon, with a showcase of their product and some exhibition matches.
As for moving the final, it was important for Dreyfus to keep an eye on the growing number of GPL fans in the U.S.
"London was important, but there are two reasons to not have it there. First, 40% of our audience is in the U.S. That has evolved over the last few months. The second reason is we as a company are not ready to deliver the best live event as we originally envisioned. We want to ensure the production we deliver is going to be great. Right now we're too small to deliver the best experience."
According to Dreyfus, the future of the league is bright with strong appetite from both poker players, poker fans, and media partners. "We are at one percent of our potential because at this point we have not spent a single dollar on marketing," he said.
Global Poker League Playoff & Championship Schedule
| Event | Date | Time |
| --- | --- | --- |
| Playoffs Day 1 | November 29 | 12 p.m. PT |
| Playoffs Day 2 | November 30 | 12 p.m. PT |
| Championship | December 1 | 12 p.m. PT |
Get all the latest PokerNews Canada updates on social media. Follow us on Twitter and like us on Facebook!