Quebec Law Banning Online Poker Sites To Be Challenged In Court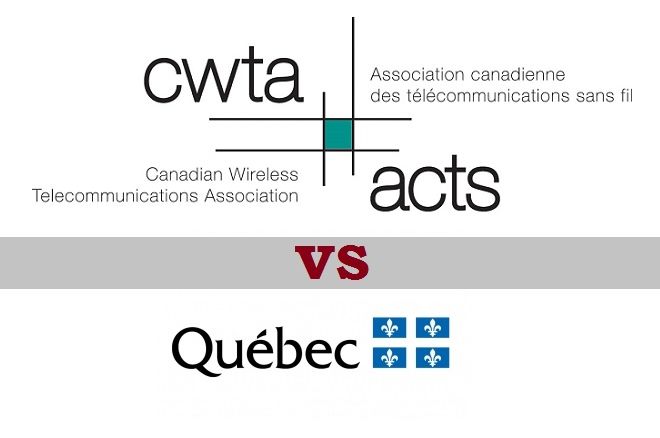 Canadian Wireless Telecommunications Association is pushing against new legislation in Quebec that seeks to block access to gaming sites.
Earlier this year, the Government of Quebec passed Bill 74 which included legislation that would force the province's internet service providers to block access to all online poker sites except for the provincially owned Espacejeux. At the time, it was already questioned whether such drastic internet censorship is even legal, and a court challenge was predicted. That challenge has begun.
Laws around Canada's telecom industry, including the rules internet service providers must follow, are a federal matter and are outside of Quebec's jurisdiction. But Quebec Finance Minister Carlos Leitao is claiming that this is a matter of public health, which is under provincial jurisdiction, citing concerns of gaming sites not providing a responsible service that would fight against gambling addiction.
The Telecommunications Act states "Except where the Canadian Radio-Television and Telecommunications Commission approves otherwise, a Canadian carrier shall not control the content or influence the meaning or purpose of telecommunications carried by it for the public." It is illegal by federal law to ban access to certain sites unless the federal Commission makes an exception. An internet service provider would not be able to abide by both federal and provincial law if the new law were to be upheld; they are in direct contradiction to each other.
The 2015-16 Quebec budget where this measure of internet censorship was first presented described the action as being driven by revenue increases as competing gaming sites would be eliminated, giving Espacejeux a monopoly on the market.
If the law were to uphold and Quebec Superior Court declares the ban legal, there would be a ban in Quebec on all online poker sites like PokerStars, 888poker, and partypoker, leaving only Espacejeux to serve online poker players and feed government coffers.
The Canadian Wireless Telecommunications Association is Canada's wireless telecom lobby and they filed court papers last week to put this law to Quebec Superior Court.
We will keep you updated as this story unfolds.
Get all the latest PokerNews Canada updates on social media. Follow us on Twitter and like us on Facebook!