Kara Scott Reveals Some of Her Unique Alberta Upbringing In the Remko Report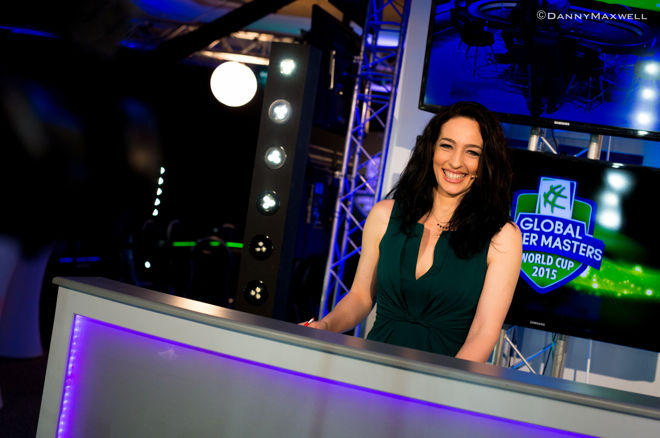 ESPN's coverage of the World Series of Poker (WSOP) Main Event has put Kara Scott on millions of television screens around the world for the last five years as a reporter. The Alberta-raised poker celebrity recently joined PokerNews' Remko Rinkema for his podcast, the Remko Report, to tell her story.
We had a chat with her a couple of years ago and learned a bit more about her Canadian roots, her rise to having one of the most sought-after jobs in poker, her training in combat sports, and her experience with prop bets. But Kara Scott has always kept her past a close-guarded secret. Remko Rinkema was able to get into some of Scott's story about her unique upbringing in Alberta.
After 40 minutes of discussing Scott's poker career and the WSOP, Rinkema dove into the part of Scott's story that has never been publicly shared before. It was known that Scott grew up in Alberta and that she came from pretty humble roots, but more details didn't come out until Rinkema asked, "What was life like growing up in Canada?"
"Life in Canada growing up was — well for me I think I had a really different upbringing than a lot of people even in the same area where I grew up because … our family didn't have as much as a lot of families in the area. We didn't have indoor plumbing. I didn't have an indoor toilet until I was 14," Scott explained.
With some urging from Rinkema, she revealed more. "I was actually born in a city and then when I was very young my parents decided that it just wasn't what they wanted. They had good jobs. They had a house that they sold and bought a camper that was on the back of a pickup truck. And there were three kids and a dog and my parents and we just kind of took off. It's kind of hard for me because I was really young but I think it was a couple of years travelling around here and there figuring it out and then eventually my dad was thinking about where we should live and he spent time up in northern Alberta hunting and he had some great memories of it and thought that would be a great place to live.
"So we went up there and bought a piece of land and it was covered in trees. We set up a really basic farm. We had a cow that gave us milk and we had chickens for eggs and we had a large garden for vegetables that we would put in jars — we'd do canning and preserve them for the winter. We had this massive hole in the floor that was a trap door in the living room floor that, if you picked it up, it was the size of a refrigerator but it was dirt and because it was so cold it kept everything cold."
Scott continued to tell about her mom cooking on a wood stove and how she washed the clothes for three kids by hand when it was the middle of winter and 50 below zero with nowhere to dry them. "It was an interesting way to grow up. It really was," she said. "They had really wandering feet which I think is where I get it from."
She looked back on that time and acknowledges that they didn't have much, but she remembers there being a lot of books in the house and she spent a lot of time reading as well as playing card games.
Despite the quick pulling back of the curtain on her past, Scott reserved some details to keep private. She carefully avoided mentioning the names of any of the towns or cities in Alberta that she lived in and she casually quipped, "I haven't even told you my real name." Only a few people know her real name and she alluded to having several other names as well.
Have a listen to the great hour-plus show where Remko Rinkema reveals (some of) the story of the ever-mysterious Kara Scott:
Get all the latest PokerNews Canada updates on social media. Follow us on Twitter and like us on Facebook!