GPL's Montreal Nationals Week 13: Lavallee Picks Up Three More Points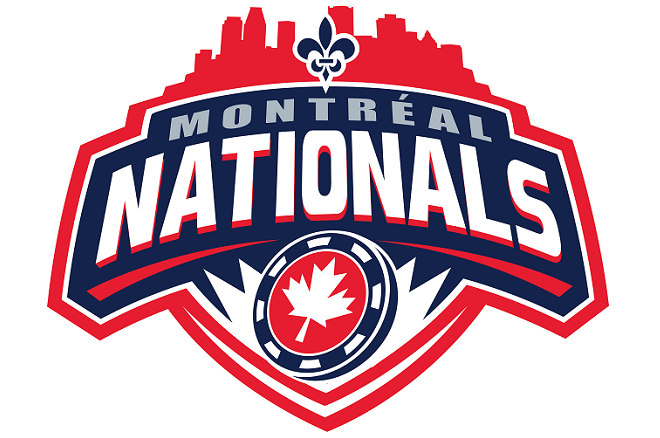 The penultimate week of the first season of the Global Poker League played out this week online. The conclusion of Week 13 draws us just days away from the end of regular season play and the sole Canadian team continues to dominate the competition.
Team manager Marc-Andre Ladouceur has steered the Montreal Nationals to another three points this week, taking their tally to 190 and leading not just the Americas conference but the entire league. The second-best team continues to be the L.A. Sunset who now has 179 points, maintaining their 11-point deficit from last week.
Montreal Nationals Week 13 Heads-Up
With all of the six-max matches finished for the year and just two weeks of heads-up matches remaining, the Montreal Nationals weren't in action until Thursday when they faced the Sao Paulo Metropolitans. The Canadians selected Jason Lavallee to take on Joao Pires Simao in a series of three rounds of head-to-head action.
The first match took just 23 hands to come to a conclusion. Lavallee found himself short-stacked and he limped in from the button with


, disguising his strength. He got the desired response when Simao three-bet all in with


and Lavallee made the easy call. The board ran out





and Lavallee was eliminated, giving the three points for the first round to Simao.
The next round took longer to decide at 40 total hands. But, ultimately, Lavallee was in the same position with a short stack and a decent suited ace. He looked at his hole cards of


as Simao limped into him and he pushed all in. Simao made an easy call as he'd woken up with a monster holding of


. The board ran out jack-high and Lavallee surrendered another three points to Simao.
The third and final round was the quickest of all at just 18 hands. Lavallee had the chip advantage and was on the button when he was dealt


. He min-raised to 2,000 and Simao three-bet to 5,800 with


. Lavallee four-bet jammed and Simao almost instantly called. The runout missed both of them and Lavallee's better kicker won the pot and the third round for three points.
GPL Week 14
Next week — the final week of the first season of the GPL — the Montreal Nationals will choose a player to face their league rivals L.A. Sunset on Tuesday for three rounds of heads-up play. They'll return on Thursday for another three-round heads-up match against the San Francisco Rush which will be their last chance to earn league points this year. You can watch all of the action on Twitch or on PokerStars.tv.
---
Get all the latest PokerNews Canada updates on social media. Follow us on Twitter and like us on Facebook!