Kosta Papa Leads The Frenzy into Day 2 at the Playground Poker Fall Classic
PokerNews Canada Contributor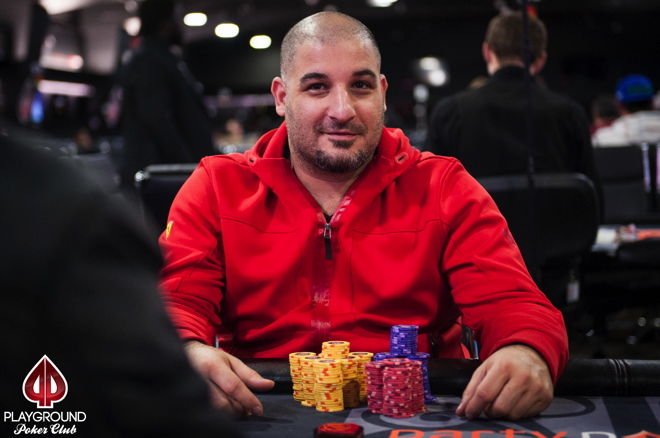 The frenzy continued inside Playground Poker Club on Sunday as the final two starting flights of Event #3: The $250 Frenzy $200,000 Guarantee played down at the 2016 Playground Poker Fall Classic. Over 600 hopefuls bought in on the final day of qualifying bringing the total prize pool to a whopping $298,129.
Day 1e got underway at 10 a.m. Sunday morning with 248 entries taking a seat in the tournament room. Just 62 were able to navigate the 14 levels of play and end the day with chips remaining. The top stack of the morning belonged to Georges Hallak who mustered 197,000 chips. Other big stacks belonged to Domenico Scalamogna (185,000), Michel Dubreuil (174,500), Joseph Kennedy (165,000) and Philip Fauteux (160,500).
A couple of ladies well-known around Playground built healthy stacks as well on Day 1e. Diana Shamshoum bagged 135,000 with Khaly Dang not far behind with 123,000. Both will be very comfortable entering Day 2. Also moving on to Day 2 were Isham Yamani, Norman Messier and Marcello Simonetti.
As expected, Day 1f, the final flight of The $250 Frenzy, received a huge field attracting 355 runners by the time registration closed. With so many chips in play, a monster stack was always a possibility. Kosta Papa won a massive pot at the end of the night to finish with a staggering 462,000. He was leaps and bounds above his closest competitor, Peter Bodnar, who bagged 274,000. Evangelos Kamperis (247,000), Leo Mantas Ragusa (240,000) and Eric Ranger (215,500) also left with top five stacks.
There were 66 players remaining when the clock ran out on Day 1f. Some notables making good with their final bullet include Tina S, Marco Caza, David Cadoch, George Kazarian and Paul Sokoloff.
Day 2 will begin at 7 p.m. Monday evening with 285 players returning. Just 135 of them will make the money, but all will have their sights set on the $50,000 first-place prize and the champion's trophy. Play will continue for 12 levels before bagging for Day 3.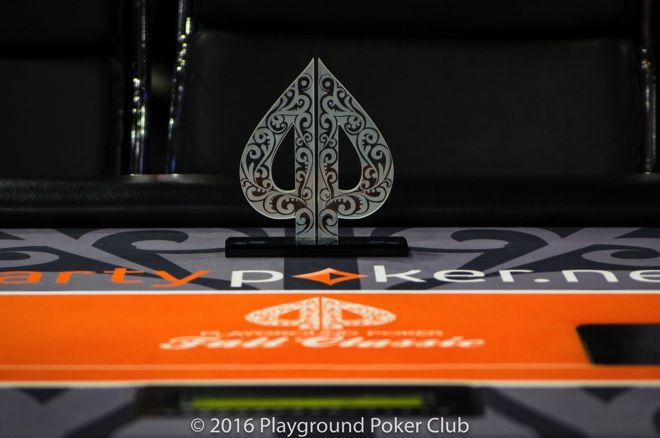 Check out PokerNews daily for a recap of all the action at the Playground Poker Fall Classic. Follow all of the action on the Fall Classic Event Blog.