The Taxation Cost of Playing Poker in America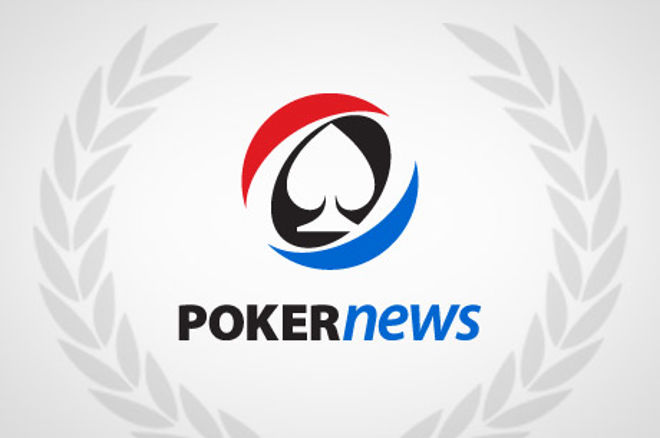 There's no doubt that playing a World Series of Poker (WSOP) event comes with an immeasurable quality that makes it so appealing. The fields are enormous, the atmosphere is thrilling, the prize pools are staggering, and there's that prestigious bracelet up for grabs in each event.
But for players who play poker for the purpose of making money, earning your income in American tournaments comes with a staggering cost.
According to TheHendonMob.com, Griffin Benger just won the largest tournament prize of his life when he came seventh in the WSOP Main Event in front of the ESPN cameras. The WSOP paid out $1,250,190 USD for that finish, but Uncle Sam pocketed a large chunk of it. After taxes were deducted in Las Vegas, Benger's largest tournament cash remains his $1,000,000 untaxed prize for winning Shark Cage Season 1 in London, England.
Russ Fox of Clayton Financial and Tax in Las Vegas recently published a blog post estimating the real earnings of the nine players who made the WSOP Main Event final table. A total of $25,445,388 was paid out to the final nine, but an estimated $10,109,760 was collected in tax, according to Fox.
Each player was taxed differently according to where they live. San Franciscan Gordon Vayo suffered the most, losing more than half of his winnings to California. His $4,661,228 was, in reality, $2,262,428.
Kenny Hallaert came out the best. The Belgian owed nothing in American tax because of the unique tax treaty between the two countries. His $1,464,258 score actually saw that much money go into his pocket.
As a Canadian, Griffin Benger was subject to the 30% withholding on American winnings, dropping his earnings to $875,133. However, Canadians can recover any gambling losses up to the amount of the gambling winnings by filing Form 1040NR with the IRS. Keep those buy-in receipts!
As far as domestic taxation, Benger owes nothing to the CRA. While the CRA believes that any profession should be taxed, including professional gamblers, this has never held up in court. It is difficult to wrap the legal system around the enigma that gambling is a chance game and that people could do it professionally. As a result, Canadians are not taxed on their gambling wins.
When a Canadian plays a poker tournament in Canada, the prize money listed for their finish position is exactly how much they receive. Not a cent is taken from the payouts for taxes.
Poker players need to balance the equation of whether the prestige of playing a WSOP event or other exciting tournament in America is enough to justify the real dollars that are lost when they win big. If you look at Canadian attendance at the WSOP, the declining numbers would suggest more and more Canucks are electing to play local.
* This article is meant only for general information and is not tax advice.
---
Get all the latest PokerNews Canada updates on social media. Follow us on Twitter and like us on Facebook!