Best of 2016, #8: Five Predictions for Canadian Poker in 2016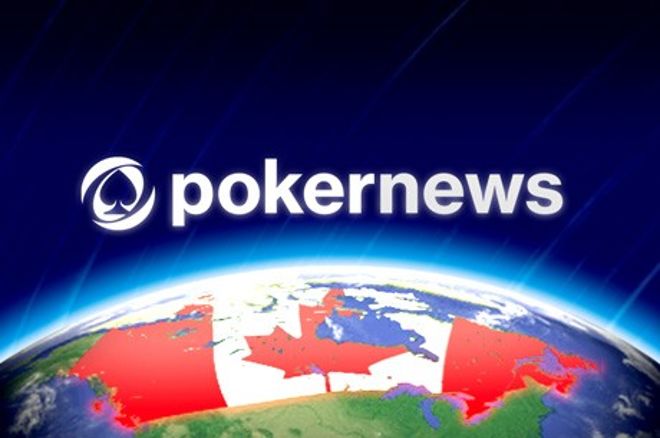 Looking back on 2016 as it comes to a close, we're featuring our top 10 articles from the year to show the highlights of poker in Canada in 2016. These are decided on the very simple measurement of which articles were read the most.
The eighth-most read article of the year was Anthony Charter's five predictions for Canadian poker in 2016, published at the start of the year.
His first prediction was that a Canadian would reclaim one of the three World Poker Tour (WPT) titles that are awarded in Canada. The first of the year, WPT Fallsview, proved him right when Ottawa's David Ormsby came out on top for $383,407. WPT Canadian Spring Championship was won by American Seth Davies and WPT Montreal was won by Mike Sexton.
The second prediction was that one of Canada's top Mike's would win a bracelet during the summer's World Series of Poker in Las Vegas. However, Mike Watson, Mike Leah, and Mike McDonald all come back empty-handed when the only Canadian bracelet won all summer was by Kristen Bicknell.
Next was the prediction that Mike Watson would be the top Canadian on the Global Poker Index at the end of the year, but that spot is currently held by Ari Engel and he's unlikely to be losing that spot in the next week. Mike Watson is No. 9 in the country right now.
The fourth prediction was one that looked at a number of factors to foresee a decline in Canadian attendance at the WSOP. While it wasn't the lowest it's been since being hosted at the Rio, it was down 24 percent from 2014's peak of 6,045 Canadian entries.
The final look into the crystal ball predicted all-time highs in attendance at the three Canadian WPT stops. At WPT Fallsview, 423 entries was the best the stop has seen since it's birth in 2014, though Fallsview Casino hosted the WPT North American Poker Championship for three years in 2006-2008 with higher entries in all three. The WPT Canadian Spring Championship saw 417 entries which fell well short of the 735 it received in its first year. Finally, WPT Montreal has seen declining attendance year-over-year since its inception and 2016 was no different. With 1,173 entries for the breakout year in 2012, this year saw a record-low of 648.
You can read the full article here.
Best of 2016 in Canadian Poker News
---
Stay connected. Follow us on Twitter and like us on Facebook!