PokerVision Network Prepares For American Launch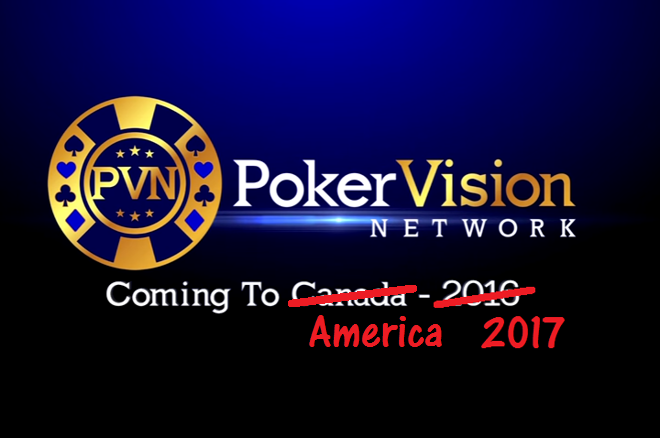 The Canadian poker and esports channel PokerVision Network (PVN) has announced a launch date of April 1, 2017. They will debut in the United States on the Action Channel at that time. Canadian broadcasting is said to begin sometime this year.
This news follows the competing and already-established Poker Central's recent decision to pull out of cable broadcasting to focus on digital distribution.
A few weeks ago, PVN announced the addition of Jaime Staples to their content portfolio. The Team PokerStars Online Pro streams tournament poker on Twitch.tv and will now also be available on PVN.
PVN also owns Canadian Poker Tour and the video content they have produced in the past, but the tournament series hasn't produced anything new in years. It is yet to be announced whether the tour will be revived.
PVN, which is wholly owned by ePlay Digital, signed an agreement with Luken Communications last week to air PVN on the Action Channel starting April 1.
In late 2016, PVN was announced to launch at home in Canada in early 2017, but this American launch will now be the first time PVN sees airwaves.
---
Stay connected. Follow us on Twitter and like us on Facebook!