Tips For Playing the Sunday Majors on 888poker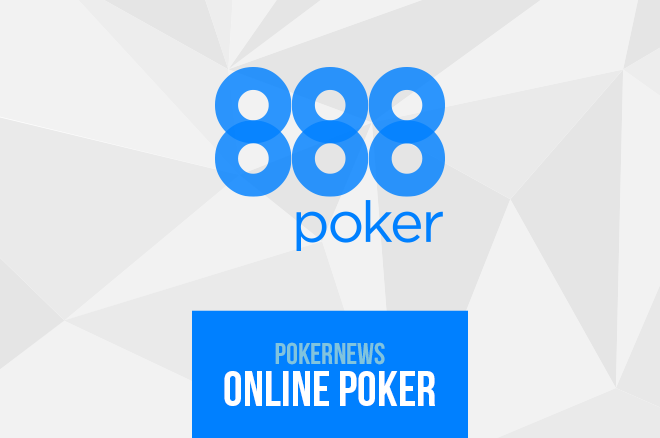 Every Sunday, 888poker offers a roster of tournaments with impressive prize pool guarantees. If you want to attack the Sunday lineup this week, here's a guide to scheduling your day.
Budget Sunday
Budget: $91 (without rebuys)
Get started with The $30,000 Mini Mega Deep which starts at 12:31 a.m. ET. The buy-in is just $22 but there are unlimited rebuys, so determine beforehand how many bullets you're willing to fire so tilt doesn't make that decision for you later. With 10,000 chips to start at 20-minute blinds, there is a ton of play for the price.
Add your second table when The $15,000 Sunday Swordfish begins at 1 p.m. ET. The buy-in is similar at $30 but without the rebuys. The starting stack and blinds are also halved to 5,000 and 10 minutes.
At 2 p.m. ET, The $20,000 Mega Dozen will get going, adding your third table (hoping you're still in the two earlier tournaments). For just $12, you'll get 10,000 chips and 12-minute levels without rebuys.
Even cheaper is The $5,000 Mega Micro for just $5 at 2:30 p.m.. You get one rebuy, so count on spending $10 on this tournament trying to run up a starting stack. You'll start with 5,000 chips and levels are 10 minutes in length.
Finally, jump in The $15,000 Mini Turbo Mega Deep at 3:31 p.m. ET for a fast-paced tournament with 10,000 chips and six-minute levels. This event allows up to five rebuys on top of the $22 entry, so set your budget before you register if you want to avoid dropping more buy-ins than you'd planned to spend on the day.
If you want to condense your time at the table a bit and are willing to register tournaments late, you can get started at 1 p.m. ET since that is when late registration for the Swordfish ends and everything else will still be open. At that point, you'd be starting with 5,000 chips with blinds at 250/500 in the Swordfish. So if you're not interested in push/fold poker, factor in starting a little earlier.
Of course, depending on how many tables you want open at a time, you can supplement with some of the other daily tournaments that will be available. But these five have the best value with low buy-ins and big guarantees, so make them your priority.
Spend a Little More
Budget: +$309 (without rebuys)
If you want to add some higher buy-ins to the lower-priced ones, there are a few between $55 and $109 to keep your screen full of tables.
The first is The $25,000 Sunday Lightning 6-Max with a buy-in of $109. But the ungodly start time of 9:30 a.m. ET isn't friendly to Canadian time zones. There are unlimited rebuys if you need another 5,000 chips, and blinds are a lengthy 15 minutes.
The next is The $30,000 Sunday Breeze at the $55 price point. You'll get 5,000 chips and 12-minute levels, but it starts at 10:45 a.m. ET, so, like the Lightning, only consider it if you're really wanting to put in a long day. The bulk of the majors begin early afternoon, so shaving off those early hours by skipping ones like these can help you perform better if you go deep late in the evening.
The $30,000 Sunday Monsoon is also $55 and starts at a friendly time of 1:30 p.m. ET, so it should definitely be on your schedule if you're playing this price point. You'll get 5,000 chips and 10-minute levels.
Hopefully you have some space for another table at 2:35 p.m. ET to jump in the $80,000 Sunday Challenge for $90, because this is commonly the tournament with the most entrants on any given Sunday at 888poker. There's one rebuy allowed, so decide beforehand if you plan on using it so you can stick within your budget. You'll get 5,000 chips and generous 15-minute blinds. If you have a full monitor, there are three hours of late registration if you want to wait until you drop a table or two.
The Sky's the Limit
Budget: +$1,190
If you're ready to put down any amount to play the biggest tournaments on 888poker, there are a few more events to add to your busy day.
The first is a must-play in this budget range. The $120,000 Mega Deep costs $215 to play and begins at 12:30 p.m. ET. With 10,000 chips and huge 30-minute levels, there is a ton of play in this tournament. You can fit it into your schedule anytime you have room with the long late-registration period of four hours.
Starting at the same time is The $50,000 Sunday Crocodile with a buy-in of $160. It features 15-minute blinds and a starting stack of 5,000 chips. This might be a game-time decision depending on how many tables you have running, but you can be flexible with the three hours of late registration.
The largest buy-in of the day would be The $120,000 Whale with an entry fee of $600. It starts at 2 p.m. ET and offers 10,000 chips with 25-minute blinds, so expect to have a late night in this one if you go deep.
Finally, The $40,000 Turbo Mega Deep begins at 3:30 p.m. ET for $215 and offers one last shot at a big prize pool. Its turbo-paced structure of six-minute blinds mean it won't be done any later than some of the earlier-starting events, so jump in it if you still have a few tables running to finish off your Sunday.
Good luck on the tables this Sunday! As always, we'll provide The Canadian Sunday Briefing on Monday to highlight the Canadian results in these events as well as others.
---
Stay connected. Follow us on Twitter and like us on Facebook!