888poker to Host a $100K Freeroll on May 3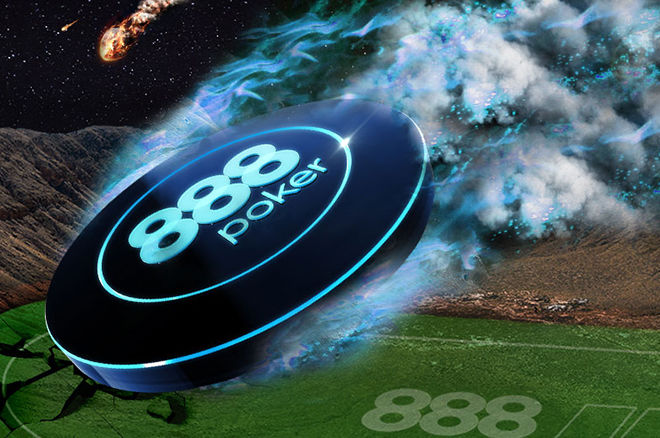 In the 1998 movie Armageddon, an asteroid the size of Texas is hurtling toward Earth. NASA recruits a team of deep core drillers to save the planet.
On May 3, 2017, a meteor is scheduled to hit 888poker, but instead of causing widespread devastation, it brings with it $100,000 in cash.
The Meteor is a $100,000 guaranteed tournament that is free to enter; that's correct, a $100,000 freeroll. Satellites into the freeroll run 12 times each day. If you finish in the top 250 places, you gain access to The Meteor.
Those of you who already have an 888poker account almost certainly already have two Meteorite tickets in your account, which can be used to enter the aforementioned satellites to The Meteor.
If you fail to progress to the $100,000 Meteor freeroll using these two free tickets, you can get your hands on more by either making a deposit of at least $10 using the promotional code "100METEOR" for an extra ticket or by completing challenges to win up to eight more tickets each day up to May 2.
The Meteor freeroll shuffles up and deals at 10 p.m. CET on May 3 and is capped at 20,000 players. Everyone starts with 3,000 chips and the blinds are only three minutes long so the tournament should be over quickly.
If the 20,000 player cap is hit, first place should be worth in the region of $5,000, which is huge when you consider that the tournament is free to enter.
PokerNews has a special relationship with 888poker which means anyone who downloads 888poker via our links is entitled to a 100 percent up to $888 first-deposit bonus, which is larger than the bonus you can receive on 888poker's website.