Canada at PokerStars Championship Macau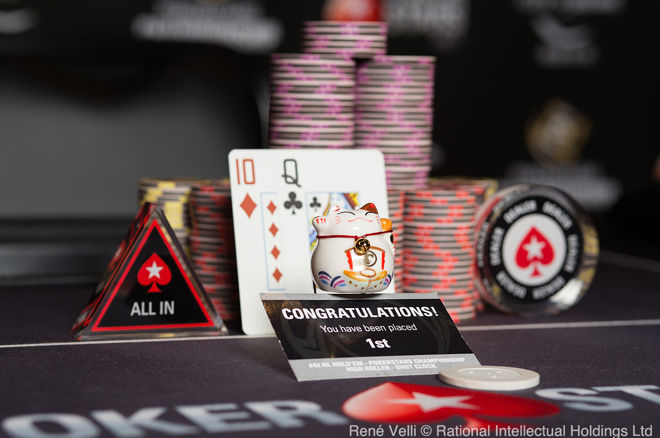 The third PokerStars Championship wrapped up with an epic conclusion at the PokerStars LIVE Macau poker room in the stunning City of Dreams complex.
The new live tour by PokerStars began just a few months ago and has seen Championship events in the Bahamas, Panama, and now Macau. The Asian gambling destination hosted the 11-day, 52-event that culminated in a heads-up marathon for the Main Event title. In the end, Canadian Elliot Smith came out on top to claim the HK$2,877,500 first-place prize (about CA$500,000).
On Day 6 of the PokerStars Championship Macau Main Event, just six players remained. It only took two hours to get down to the final two, at which point they immediately began negotiations to chop up the remaining prize pool. After nearly an hour of deliberations, they evenly split most of the money and played for HK$300,000. They then spent 11 hours playing head-to-head until Smith finally defeated Tianyuan Tang.
There was another Canadian still in contention on the final day. PokerStars Spin & Go qualifier Avraham Oziel ultimately finished in fourth for HK$1,280,000. Ryan Yu also cashed, finishing in 45th for HK$101,000, as did Ping San Chan (58th — HK$79,300), Louis Lam (86th — HK$62,500), and Tamara Bremner, who was another Spin & Go qualifier (99th — HK$62,500).
In the side events, there were several Canadians who found great results throughout the series. The first was by Louis Lam who made the final table of Event #17: PokerStars Asia Open. He eventually finished in eighth place for HK$42,600.
There was also the fourth-place finish by Timothy Adams in one of the single-day high roller tournaments. He earned HK$1,060,000 in Event #35 which had a HK$206,000 buy-in.
The HK$103,000 PokerStars Championship High Roller saw another great result from Ryan Yu as he finished 10th for HK$330,000. Troy Quenneville, who is a long-time pro but newcomer to large buy-in live tournaments, went on to collect third-place money of HK$1,800,000. He also finished 13th in two other events for another HK$83,300.
Alex Difelice made the final table of Event #47 which had a buy-in of HK$22,000. He managed eighth place and earned HK$65,500.
In Event #49 — a HK$103,000 tournament, Sam Greenwood cashed in fourth place out of 46 entries and pocketed HK$515,000.
There was a HK$5,500 turbo edition of the Main Event and Anthony Diotte represented our nation all the way to fifth place where he earned HK$34,300.
The fourth stop on the tour will be on the French Riviera. PokerStars Championship presented by Monte-Carlo Casino will run April 25 - May 5. We'll have our eye on the Canadian contingent and report back on their successes.