The Canadian Poker Tour Is Being Resurrected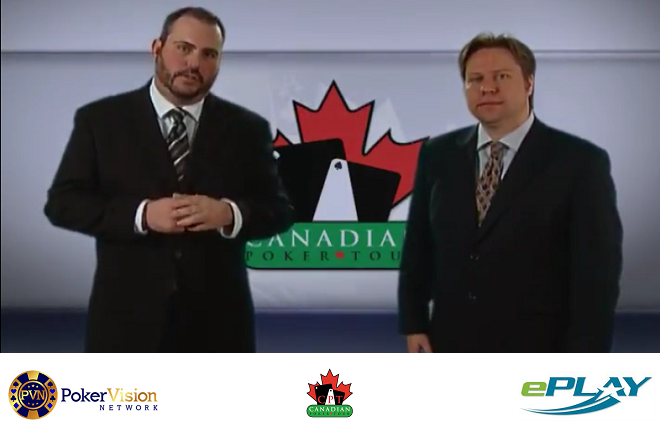 The Canadian Poker Tour (CPT) is returning, according to today's press release from ePlay Digital.
The company (ePlay Digital) owns Calgary-based PokerVision Media, who operate the PokerVision Network (PVN) — a media startup with plans to broadcast poker, gaming, esports, and sports content through cable and online.
Canadian poker players who've been in the game for more than a few years will remember CPT as a successful poker tour that hosted events from coast to coast. Their most recent active season was in 2014 where they hosted two events at Calgary's Grey Eagle Resort & Casino.
After three years of lying dormant, CPT is said to be coming back with two live events that will be televised. The Canadian Open Poker Championship will return, which is an old series that was once televised on Rogers SportsNet and The Score Television Network. PVN will also introduce a second event: The CPT National Championships, which is structured to let players compete in various locations across the country before coming together for a final stage in a central location.
These plans are part of a relaunch of CPT after it was acquired by ePlay Digital last year as part of the acquisition of PokerVision Media.
The events will see the implementation of PVN's "CyberRail interactive broadcast app," said to "enhance the television and event experience."
There is no word as to when the CPT events should be expected to take place. PVN is currently assembling a team that will be focused on their live events.
CPT was, at one point, a thriving poker tour that was integral in the Canadian poker scene. After a comeback season in 2014, the tour disappeared until this latest planned relaunch three years later.