The Weekly Review: Poker Taxes in Canada and CPT Set For a Comeback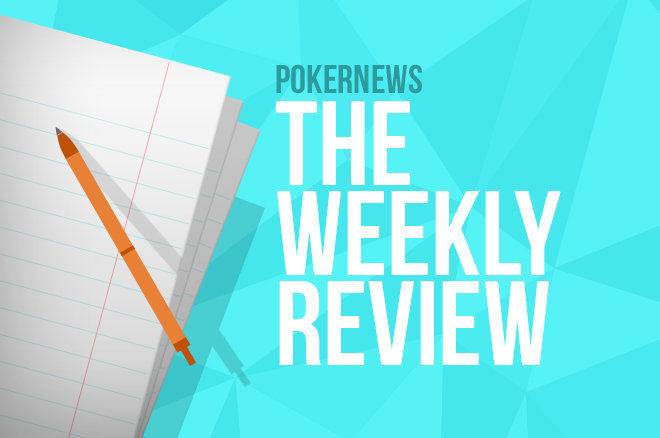 It was a bit of a slow week for poker in Canada with no live events being played out, but there was still news of a potential resurrection of a long-time tour coming back into the poker landscape and also some news on the virtual felt from this past Sunday with a couple of winners coming from Canada. Lastly, since it is tax season, PokerNews Canada Chief Editor Lane Anderson takes a look at the tax implications of your poker winnings for Canadians. Here is a quick recap of all Canadian poker news this week:
Can Poker Winnings Be Taxed in Canada?
With the tax deadline looming at just over a week away, Chief Editor of PokerNews Canada, Lane Anderson, takes a look at what you need to be aware of with your gambling winnings and losses when submitting your tax return.
For the recreational player, or anyone who has a full-time job outside of poker, there's good news for you: You don't owe any taxes on poker winnings since lottery and gambling wins are exempt from tax.
For professional players, the answer is more complicated. Anderson suggests getting an accountant to look at your personal circumstance. In the end, poker winnings for professionals are dealt with on a case-by-case basis. Please check out the article linked below for the full details.
Related article:
Canadian Poker Tour Back From Hibernation
With spring in the air and the long winter coming to an end, it's not just the animals that seem to be coming out from their slumber, it's also a poker tour. The Canadian Poker Tour (CPT) last held an event in 2014 and, after a long hiatus, announced plans to return to the felt with two events planned.
After being acquired by ePlay Digital last year as part of the acquisition of PokerVision Media, a new media startup which operates PokerVision Network (they plan to broadcast poker, gaming, and esports content online and through cable providers), the CPT is set to host two televised live events. The Canadian Open Poker Championship and the CPT National Championships will both be held at some point in the future, the latter of which is said to allow players to compete at various locations across the country while coming together for a final stage in a central location.
Related article:
"Selbs888" and "PURPLE'K'99" Produce Big Wins Online
Sundays are meant for the biggest guaranteed poker tournaments across the world and we take a look at three of the biggest poker sites by showcasing the results from PokerStars, 888poker, and partypoker.
This week, "Selbs888" had the biggest single Canadian score by way of winning the PokerStars' Sunday Supersonic for over $36,000. This was just after "PURPLE'K'99" pulled out a win in the PokerStars Sunday Cooldown for $24,260.60 and also making another final table earlier in the day in the $700 buy-in Super-Sized Sunday for over $15,000.
On 888poker, one Canadian made the final table of the $215 Mega Deep which passed the $120,000 guarantee. "Pantsinants" was the first player eliminated at the final table, finishing in ninth and earning $1,941.
The $600 Whale also saw a Canadian making the final table of the $120,000-guaranteed tournament, which also passed the minimum prize pool with 215 players. "Dudupa1986" finished in fifth place, earning $7,288.50.
Also on PokerStars, we saw Lucas "lucas drolet" Drolet finish fifth in the $22 Mini Sunday Million for $6,730.35. In the Sunday Grand no-limit hold'em edition, two American refugee's playing in Canada along with "AceSpades11" made the final table. American expat, Dylan "ImaLucSac" Linde finished in ninth for $5,283.51, while "AceSpades11" finished in sixth for $12,843.76 and the other American poker refugee Jon "apestyles" Van Fleet finished fifth for $17,269.61.
The Sunday majors on partpoker are also featured in this article and Canadians carried on with final tables on this online poker room as well.
In the Heavyweight: The Title Fight Warm Up, Canada's "InthisCity" won the tournament of the $215 buy-in event for $25,239.90.
In the High Roller, a $530 buy-in tournament which features a $150,000 guarantee, one Canadian made the final table. "Rdx1995" finished in eighth place, walking away with $3,854.03.
Two Canadians managed to make the final table in the Super High Roller, a $2,600 tournament with a $100,000 guarantee. Troy "good player" Quenneville finished the tournament in fifth place, taking home 14,167.53 while "Makemineadouble" finished in fourth place for $19,167.33.
Related article:
Ari Engel Still Topping the Canadian Charts While Sam Chartier Moves to Fifth
With a quiet week in the live poker realm, there wasn't much movement on the GPI lists.
Ari Engel claimed the top stop on the GPI top 10 Canadians list for his 25th straight week. The only movement was Sam Chartier moving to fifth spot on the list.
Engel also claimed the 2017 Canadian GPI Player of the Year top spot for the fifth week in a row. Daniel Dvoress and Timothy Adams trail him, coming in at second and third, respectively.
Engel also remained in second spot in the overall 2017 GPI Player of the Year race, one spot behind American Bryn Kenney with Mustapha Kanit hot on his heels.
Related article: