Canada Wins 20 Events in Biggest-Ever Powerfest on partypoker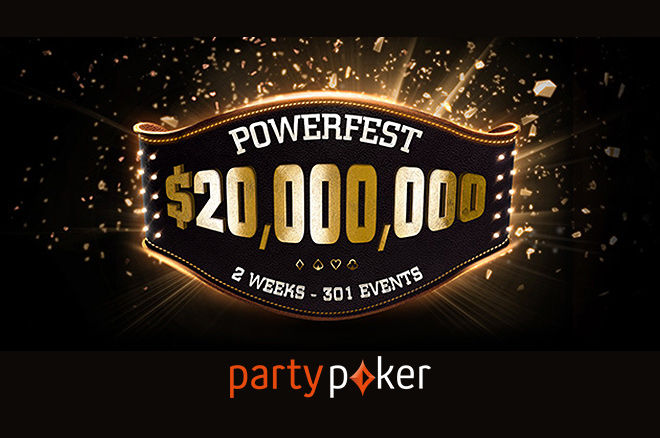 The largest Powerfest tournament series partypoker has ever run just wrapped up. There was more than $20 million guaranteed across over 300 events and no less than eight tournaments had a guarantee of at least $1 million.
Action kicked off on Sunday, May 7 and ran until Sunday, May 21 with buy-ins ranging from $5.50 all the way to $25,500. Players from Canada participated in great numbers. A total of 5,362 players were from within our borders, which was the second-most but well behind the leading U.K. with 10,589.
With the U.K.'s enormous field of players, they topped the total money won across the series at $4,717,035.98, though Canada wasn't too far behind in second with $3,191,296.88, considering the huge disparity in entrants.
However, when looking at the total cashes by country, Canada was only fourth with 5,298. Brazil and Russia were ahead of the Canadian contingent, and the U.K. was on top with 10,219 cashes.
The total final tables by country looked similar with Canada taking seats at the final table 205 times in fourth place behind Brazil, Russia, and the U.K. on top with 324.
The pattern continues when looking at the number of events that were won by each country. Canada-based players won 20 of the events. The U.K. and Russia tied for second with 30 each, and Brazil came out on top with 38 wins.
The most cashes by a player in Canada came from "gottaBEprov" who made money in 40 events throughout the series. Nobody from any country won more than one event. The most money won by a player in Canada was "SturgillSimpson" who cashed for a total of $117,128.25 across the Powerfest series.