Kevin Martin Wins Big Brother Canada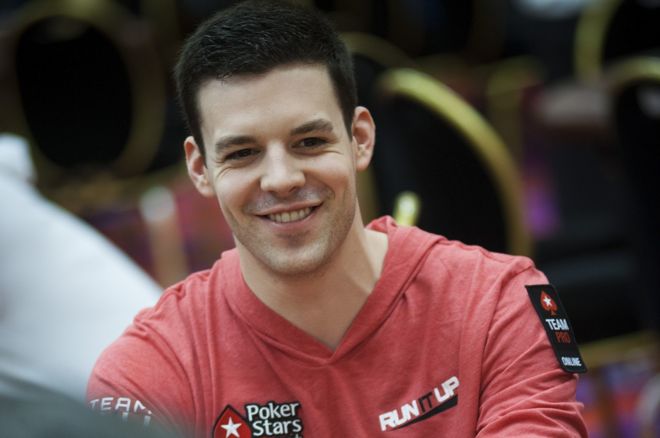 Big Brother Canada Season 5 concluded last night and Team PokerStars Online member Kevin Martin won the $100,000 prize.
This was Martin's second time on the show after he appeared on Season 3 where he was a strong contender and poised to make a deep run, but fell to a surprise first-ever triple eviction where he went from Head of Household to being eliminated in the same night. He was the first player in Big Brother Canada history to be evicted without receiving any eviction votes against him and he left the house crushed by his misfortune.
On his first attempt, he kept his poker background a secret, thinking it would make him a threat. He returned for Season 5 in a house that was made up of half the houseguests being returnees and half being new. This time, everyone would know he was a professional poker player sponsored by the biggest brand in the industry — PokerStars.
Here's a video he made just hours before boarding a plane to prepare to enter the Big Brother Canada house once again:
With his growing strength as a poker player and understanding of game theory, Martin spent time preparing to enter the house and developing a strategy for the competition. He approached the game the way a professional poker player approaches their biggest poker tournament, even studying statistics of previous seasons.
"This time, I don't care about TV time. I don't care about being the charismatic guy. All I wanna do is play a good Big Brother game," Martin says in the video above before entering the house.
His approach worked. After more than two months in the house, Kevin Martin emerged victorious out of the 16 houseguests, collecting the $100,000 top prize on Thursday, plus a $30,000 furnishing makeover from The Brick, and a 2017 Toyota 86.
It was down to Martin and Karen Singbeil on the final day and they were asked questions from the nine-person jury about why they deserved to win. When the votes came in, it was a unanimous victory for Martin, earning all nine votes.
Now that he's out of the house, he'll likely be back at his old daily gig of streaming online poker on his Twitch channel.