Nine Canadian Wins in XL Inferno Series on 888poker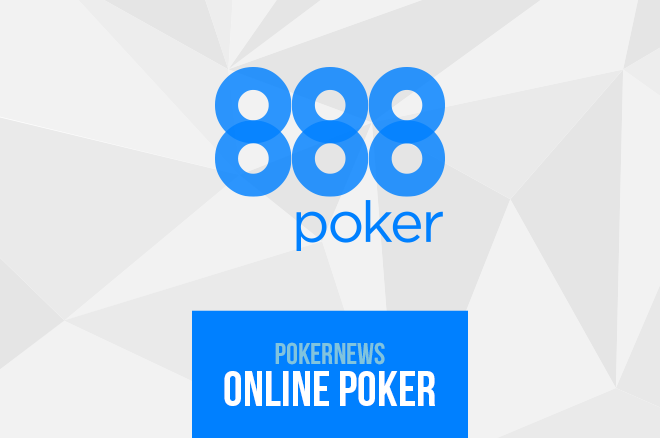 The XL Inferno series at 888poker wrapped up on Monday. After 15 days of tournaments, Canada emerged with nine wins by players within our borders across the 197 events. The largest cash from Canadian soil was earned by "ZeusLAZER" who earned $72,900 for finishing in fourth in the $5,200 Super High Roller.
Action kicked off back on Sunday, May 7 with 16 tournaments. Canadians were absent from the final table in the first four, but "ABDalton" represented the nation in XL Inferno #5 - $40,000 Mini Mega Deep. They went all the way to heads-up play before finding themselves eliminated in the $22 tournament. For finishing second out of 1,852 entries, ABDalton earned $5,979.81.
In XL Inferno #7 - $300,000 Opening Event, Canada's "MommyTosier" finished third out of 1,447 entries in the $160 tournament to earn $29,594.56.
The first gold for Canada came in XL Inferno #13 - $50,000 Turbo Mega Deep and was won by the shamefully named "T54_IS_A_FAG". They earned $10,225 for the win. Canada-based American Doug "PulledPorker" Lang finished third for $5,650 in the same event.
Canada had a few final table appearances on Day 2, but all for small amounts.
On Day 3, XL Inferno #36 - $500,000 High Roller offered a $2,100 event. Finishing in sixth, "grandepike" collected $25,740 from Canada and the rest of the final table results by Canadians that day were for no more than a few thousand dollars.
On Day 4, "bluffaholic1" finished runner-up in XL Inferno #46 - $20,000 Monsoon. The $55 tournament received 780 entries and the second-place result earned the Canadian $5,109.
The second Canadian win came on Day 5 in XL Inferno #59 - $60,000 R&A. The $55 tournament saw 692 entries and "doyleb102" brought home the gold to Canada along with $15,853 in prize money.
Doug "PulledPoker" Lang was back at a final table in XL Inferno #66 - $30,000 Turbo Quarterback. He finished runner-up in the $109, 261-runner tournament for $4,500.
Another runner-up result kicked off Day 6 when "lunchbox1980" finished second in a $160 tournament for $3,813. The same day, Canada's third win was earned by "CzarBushov" in XL Inferno #74 - $15,000 Mini Knockout. The tournament had a buy-in of $35 and saw 750 players enter, awarding $3,440.62 to CzarBushov for the win.
In XL Inferno #89 - $15,000 Tornado on Day 7, Canada's "DuduPa1986" collected the runner-up result, but ended up winning the most money after a deal was struck. Despite finishing in second, the $3,694.24 they earned was the top payout.
That was followed by a fourth Canadian win in XL Inferno #90 - $15,000 Turbo Crazy 8 where Alexandru "alexos888" Baron found the win in the $55 tournament for $3,179.25.
Day 8 was the second Sunday of the series. In the special Mega Deep event, Canada-based "Wall2Wall3b" found fifth place in the $215 tournament, collecting $9,747.36. Then, in XL Inferno #98 - $25,000 Mini Tune Up, the fifth Canadian win of the series was achieved by "AronZspot". Their victory earned them $5,548.92 in the $12 tournament that had 2,183 entries.
It was a double-win day as "JakeBalsiger" also brought gold to Canada in XL Inferno #102 - $30,000 Sunday Tornado. The tournament cost $109 to enter, and 272 players elected to do so. The win earned the player $7,075.70.
The next Canadian win came on Day 9 in XL Inferno #111 - $15,000 Swordfish. The $30 tournament with 598 players was topped by "DreamIsOver" for $3,106. There was also a runner-up finish by "MissKindness" from Canada in XL Inferno #113 - $10,000 Omaha Hi/Lo for $2,153.
Day 10 of the series was highlighted by the high-priced XL Inferno #126 - $5,200 Super High Roller that saw 121 players and 41 rebuys to create a prize pool of $810,000. At the final table, to players from within our borders were still in play. Finishing in seventh, "iBotPauseNot" collected $32,400. "ZeusLAZER" went on to collect fourth-place money of $72,900.
After already making a few final tables, Doug "PulledPorker" Lang found the win on Day 11 in XL Inferno #131 - $10,000 Lightning 6-Max. Coming out on top of the $109 tournament earned him $4,951 and become the seventh win of the series on Canadian soil.
Canada very nearly had another win on the same day, but "LadiesQQs" ultimately finished runner-up in XL Inferno #143 - $5,000 Turbo Americas, collecting $1,045 in the $55 tournament.
The eighth Canadian win came on Day 12 in XL Inferno #147 - $20,000 Crocodile. "SleepinAwake" finished the $160 tournament on top of 291 opponents, earning $8,475. That was the only major Canadian result of the day.
Day 13 featured a lot of smaller final-table finishes by players in Canada. The deepest was by "razmatazz888" who was runner-up in XL Inferno #164 - $15,000 Mini Knockout, earning $2,268 in the $35 tournament.
The final weekend of the series began with Day 14 on the Saturday of the May long weekend. Right out of the gate, "RaiseUpDark" found a runner-up finish in the $109 XL Inferno for $2,883. That was followed by Canadian Carson "popsnpoker" Barton collecting $7,888 for finishing fourth in the $215 XL Inferno #170.
On Sunday, Day 15, "GHARTT" was runner-up in XL Inferno #183 for $4,135 after paying just $30 to buy in. But then all eyes were on the XL Inferno Main Event with $1.5 million guaranteed. With 1,319 players, the prize pool came to $1,755,000 for the $1,050 buy-in. At the final table, "beebsterizer" earned $18,954 for finishing ninth, and Sebastian "p000cket000" Sikorski collected $34,222 for eighth place for Canada.
Then came the Mini Main Event with $250,000 where the buy-in was reduced to $160. With 1,665 players, the prize pool came to $362,550 and there were also two Canadians at this final table. Finishing in sixth place, "walker017" pocketed $13,776. "Chip_giveme" made it all the way to third place, earning $33,354.
Not done yet, Doug "PulledPoker" Lang made yet another deep run, finishing third in XL Inferno #194, turning the $215 buy-in into $5,650. Finally, one last win came home to Canada in the final event of the series. "Mindcrushers" won XL Inferno #197 - $15,000 Super Turbo Main Event, bringing home the ninth win of the series for Canada along with $3,225 in prize money.
That wraps up the 2017 XL Inferno at 888poker. Congratulations to the Canadians who had great results in the series!