Play For a Piece of Half a Million in Casino Regina's Diamond Poker Classic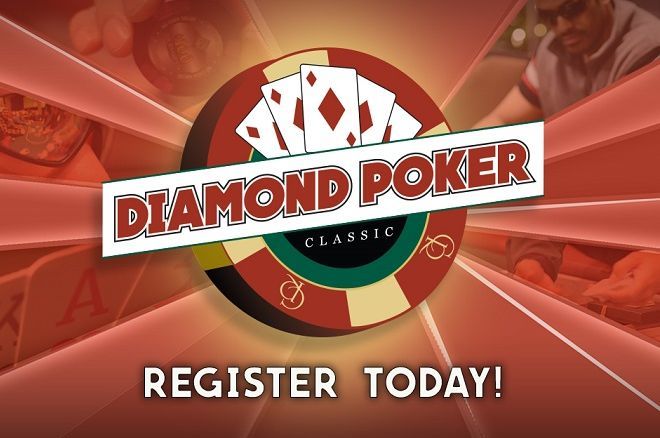 The Diamond Poker Classic is back at Casino Regina with an estimated half of a million dollars in prizes!
After an eight-year hiatus, the four-day, four-event series returned to the schedule last year, joining the other two annual series — the Station Poker Classic and Harvest Poker Classic — in Saskatchewan's capital.
The returned series was topped by Chris Bowers last year, winning the $1,100 Main Event for $22,942.
The schedule features escalating buy-ins day after day beginning with a $400 tournament on Wednesday, June 7. That will be followed by a $600 event on Thursday, and an $800 bounty tournament on Friday.
The $1,100 Main Event will play out on Saturday, June 10, and will give one player a place on the banner of champions that hangs in the Casino Regina Show Lounge where the tournament takes place.
All of the events are one-day tournaments and have a maximum of 210 players in seats at a time, though alternates and reentries often see final tournament entries rise above 210. All of the tournaments have 30-minute levels and the first three events give players 10,000 chips to start while the $1,100 Main Event starts with 15,000 each.
2017 Diamond Poker Classic Schedule
| Date | Event | Buy-in | Game |
| --- | --- | --- | --- |
| June 7 | #1 | $350+$50 | no-limit hold'em |
| June 8 | #2 | $540+$60 | no-limit hold'em |
| June 9 | #3 | $620+$100+$80 | no-limit hold'em bounty |
| June 10 | #4 | $1,000+$100 | no-limit hold'em |
Perhaps most importantly, all four of the tournaments will award a trophy ring to the winner, giving the enticement of some poker hardware.
PokerNews Canada will be on site throughout, providing live reporting of all the action. See you there!