WSOP Day 16: Obst Wins First Bracelet, Germanis and Bicknell Running Marathon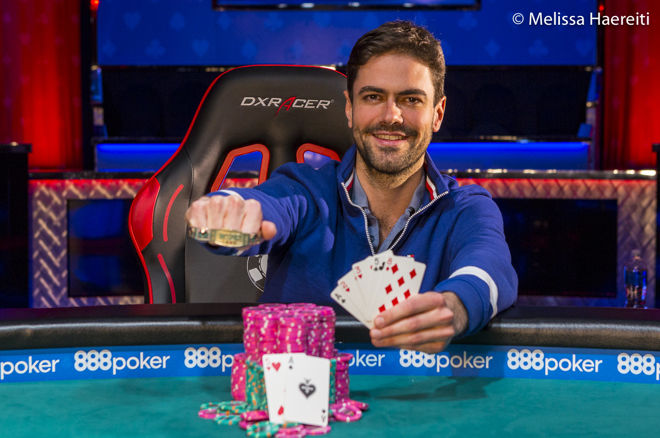 The 2017 World Series of Poker (WSOP) is well underway in Las Vegas, with Day 16 featuring bracelets in razz and pot-limit Omaha, as well as Canadians deep in the Marathon event and a slew of other action.
Bicknell and Germanis Running the Marathon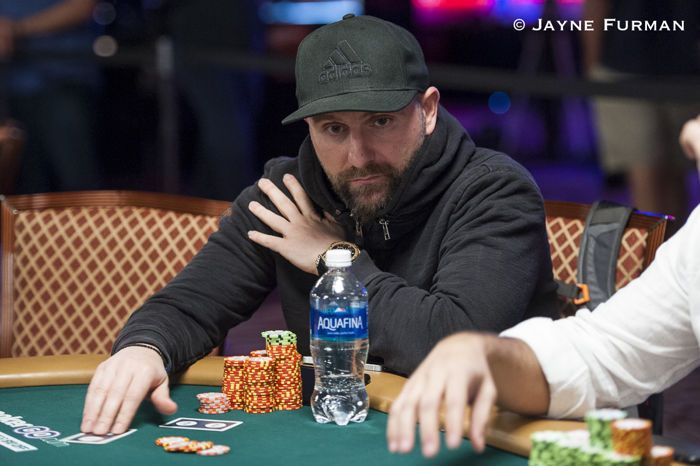 Running into its fourth day, Event #23: THE MARATHON - $2,620 No-Limit Hold'em is living up to it's name. With 1,759 players starting the race, all but 59 had busted by the start of Day 4. Among the contenders still in the running for the Marathon gold bracelet were Kristin Bicknell and Bill Germanis. Bicknell bagged 401,000 at the end of Day 3 while Germains started Day 4 with 772,000 for the 25th-biggest stack. Bicknell wasn't able to finish the day out, finishing in 44th place for $14,446. Germanis, on the other hand, was able to chip up to a seventh-place stack by the end of the day, finishing Day 4 with 2,470,000.
There was a lot of noise at the top of the chip counts to start Day 4. The chip leader going into the day was none other than Faraz Jaka, well known for his table banter, with the outspoken and jovial Maurice Hawkins bringing the second-biggest stack back. Both Jaka and Hawkins finished Day 4 with top five chip counts. Venezuela's Joseph Di Rosa Rojas started the day fifth in chips, but had a strong day, bagging more than 10,000,000 chips at day's end. No one else was even close to Rojas, with Tim Reilly in the second spot at 7,220,000.
A total of 13 players were able to make it through Day 4 and bag chips for the fifth and final day on Friday.
Tyler Groth Wins First Bracelet in Pot-Limit Omaha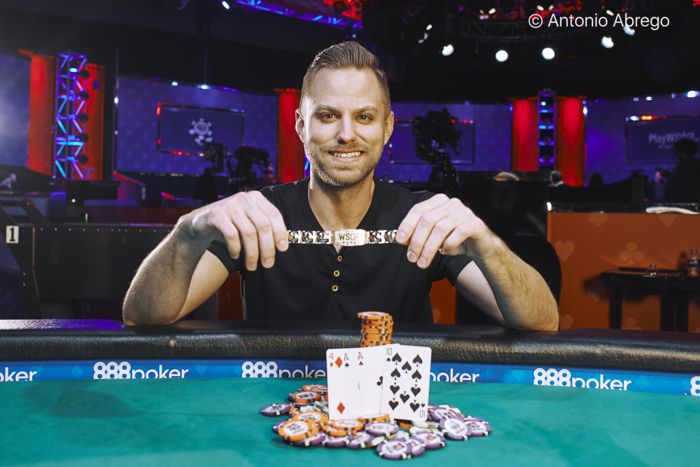 Event #25: $1,000 Pot-Limit Omaha came back for its third and final day with 11 players still vying for the top prize. Igor Sharaskin started the final day with the massive chip lead, opening a bag of nearly 1.5 million chips. The next-highest stack belonged to American Casey Carroll, starting the day with 667,000 chips. Sharaskin was only able to manage fifth place from his stack, collecting $40,862 for his efforts, while Carroll ended his day in ninth spot for a $13,026 payday. No Canadians made it into the final day of the tournament.
By the end of the day, it was the third-biggest starting stack who ended up on top. Tyler Groth started the day with 577,000, and didn't have a smooth path to the finish line. Over the day, his stack was up and down, but ultimately he ended up on top after a heads up match with fellow American Jonathan Zarin. Zarin earned $110,655 for second, while Groth picked up $179,126 and the shiny bracelet for the win.
Obst Finally Nabs First Bracelet in Razz Championship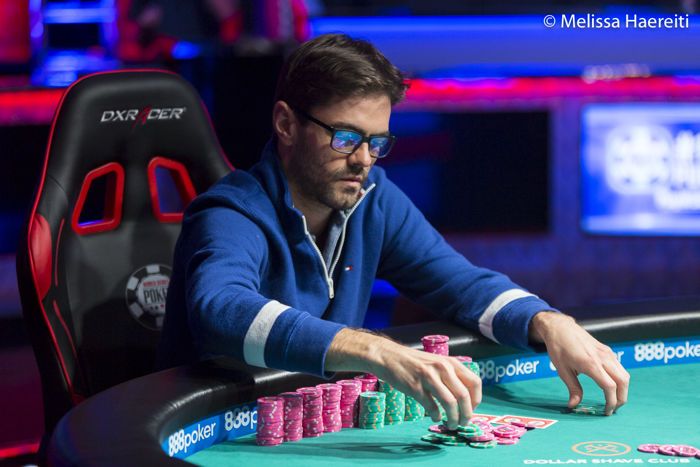 Australian James Obst has been within sniffing distance of a mixed-game bracelet several times over the past few years at the WSOP, each time falling just short. Earlier this year, he final tabled the $10,000 Dealer's Choice, settling for eighth place, after coming second in the $2,500 Mixed Triple Draw Lowball. Last year, in addition to a 13th-place finish in the Main Event, Obst booked a runner-up finish in the $10,000 H.O.R.S.E. and final tabled the $10,000 Dealer's Choice. In the 2015 Series, he booked final tables in the $10,000 2-7 Lowball Triple Draw Championship and $10,000 Seven Card Stud Championship.
Obst finally shook that curse off his back Thursday night, taking down his first bracelet in Event #26: $10,000 Razz Championship against a strong field of mixed-game specialists. Obst brought the biggest stack to the final day, but was up against likes of Nick Schulman, Brandon Shack-Harris, Anthony Zinno, and David "ODB" Baker, as well as fourth place stack Eric Kurtzman.
Kurtzman ran well at the final table, coming into three handed play against Obst and Baker with a massive chip lead. Obst was able to hold on after spiking a huge pot against Baker, leading to Baker's third-place finish ($112,645), and then went to work on Kurtzman.
Obst showed why he's such a threat in the mixed games in a post-win interview. "I did manage to pick up a few things that helped me in terms of assessing his game throughout the final table, so when it got to heads up I just had to try to be as zoned in as possible, try to be flexible with my strategy, but also to be fast and put some pressure on my opponent when I'm that big of a chip underdog."
Obst's awareness payed off, allowing him to make up the 3:1 chip deficit he started heads-up with within the first level of heads-up play and then quickly took down the event. Kurtzman had to settle for second best, nabbing $163,867, while Obst collected $265,138 from the cage. After being so close so many times before, it's likely his first bracelet was the sweetest prize of all. Expect Obst to be a mixed-game force at the WSOP for years to come.
Silver Looking for Gold in Six-Max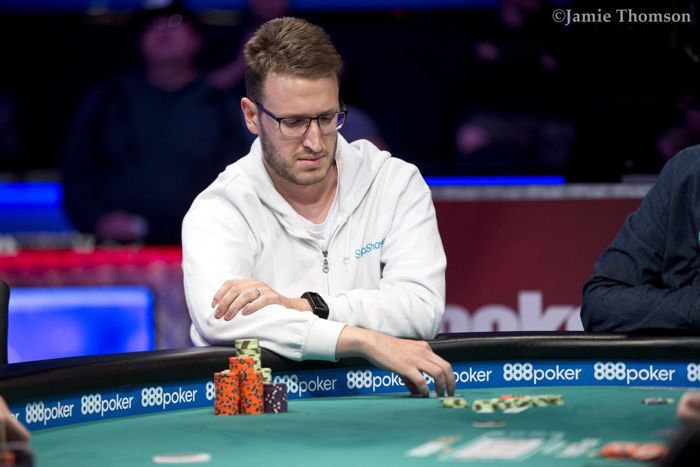 Event #27: $3,000 No-Limit Hold'em 6-Handed drew a total of 959 players and 201 of those managed to bag a stack heading into Day 2. Craig Varnell held the chip lead going into Day 2, but bowed out shortly after the bubble burst, finishing in 137th for a minimum cash of $4,509. Max Silver, who ended Day 2 in the top chip position with more than two million chips, started the day in 71st position.
Several Canadians made it through the first day, and managed to cash on Day 2. While no Canadians made it through the day, six ended up with cash in their pocket before the end of the day.
| Player | Finish | Prize |
| --- | --- | --- |
| Mark Radoja | 35 | $11,669 |
| Linyang Song | 55 | $6,191 |
| Shyamchandar Srinivasan | 74 | $5,562 |
| Parmesh Raj | 79 | $5,105 |
| Mike Watson | 89 | $5,105 |
| David Ormsby | 108 | $4,789 |
Joining Silver filling bags at the end of Day 2 were second-place chip stack Morten Mortensen (1,160,000), Chris Moorman (906,000), and Pratyush Buddiga (169,000), among others. A total of 21 players return to action when the final day of play kicks off Friday.
Kerl Makes Final Day of Triple Draw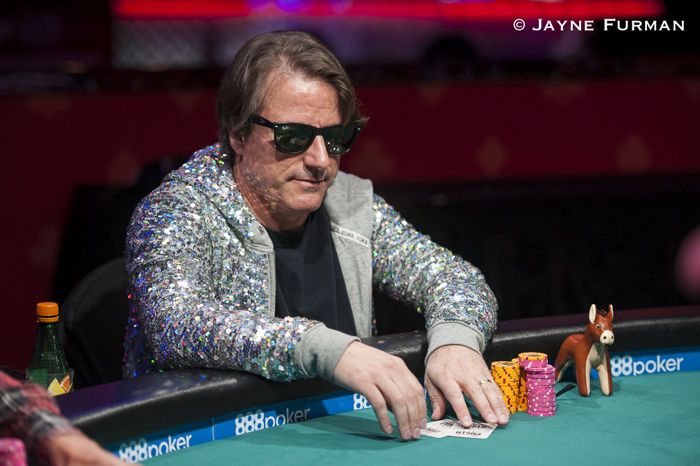 From a total starting field of 326 on Day 1, 61 players made it through to Day 2 of Event #28: $1,500 Limit 2-7 Lowball Triple Draw, including four Canadians. Jonathan Duhamel and Andrew Yip both bowed out early in the day before the money bubble, but Daniel Negreanu managed a 42nd-place finish for $2,399. Dean Kerl from Vancouver made it through the day and will bring 190,000 chips to the final table for the fifth place stack.
The final table will be headed by Brendan Taylor (714,000), Max Kruse (635,500), and Brian Brudaker (549,000). Jason Riesenberg and Rick Fuller will round out the six-handed final table with Canadian Kerl. Some notable cashes on Day 2 included Shaun Deeb (20th, $3,563) and the final table bubble boy, Robert Mizrachi (7th, $9,765). Kerl and the rest of the final table hit the felt on Friday.
Seven Canadians Make Day 2 of $2,500 No-Limit Holdem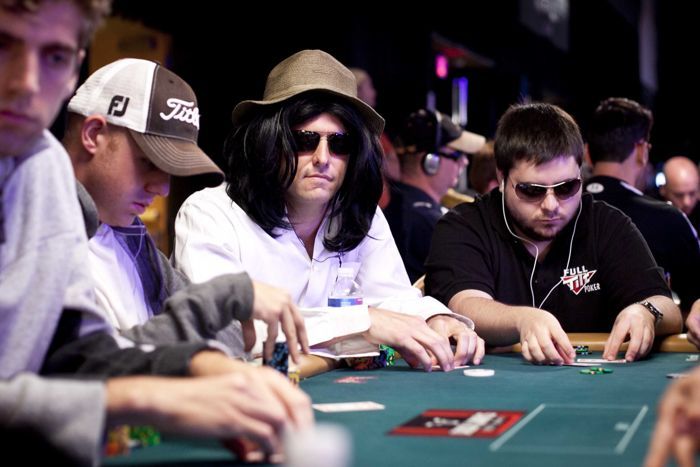 More than 1,000 players sat down for Event #29: $2,500 No-Limit Hold'em but, by the end of the first day of play, just 239 remained with chips in play. Only 163 players earn a payday from this event, so players returning for Day 2 still have some work to do.
Leading the way into the second day is Spaniard Pablo Fernandez with a stack of 193,600, 20,000 chips ahead of the second place stack of American Michael Wang. Joining Fernandez and Wang on Day 2 will be seven Canadians, lead by Eric Cloutier, detailed below.
| Player | Position | Chips |
| --- | --- | --- |
| Eric Cloutier | 13 | 121,600 |
| Kristen Bicknell | 66 | 73,700 |
| Terrance Coutts | 93 | 61,200 |
| Zong Li | 154 | 38,500 |
| Geoffrey Hum | 179 | 30,500 |
| Mike Watson | 212 | 20,100 |
| David Shores | 224 | 16,200 |
Cloutier, Bicknell, and the rest of the Canadians hit the felt on Friday for Day 2, trying to take down Wang and Fernandez for the top prize.
Mercier Leads After First Day of H.O.R.S.E. Championship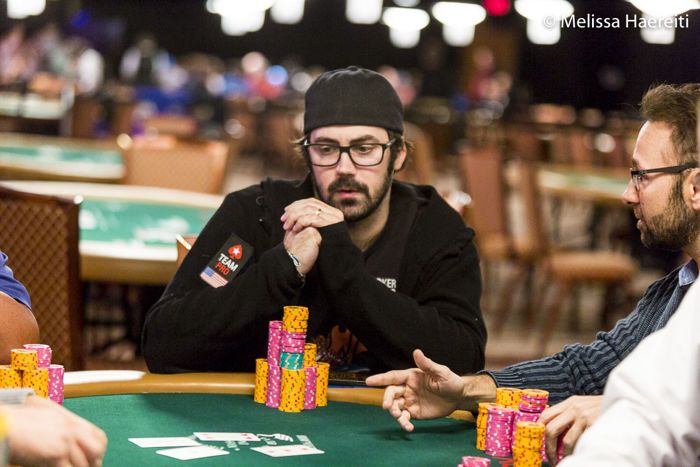 After making his name in the poker world as a no-limit hold'em genius, Jason Mercier is now making a name for himself in the other games as well. After winning this event in 2016, Mercier came back strong on Day 1 of this year's Event #30: $10,000 H.O.R.S.E. Championship, working his way through the 150 player starting field to bag the biggest stack at the end of the day.
Mercier will be one of 57 players returning to play on Friday, playing for one of 23 paying spots, and he'll have some competition in his attempt to repeat as champion. Mack Lee starts Day 2 with the second-biggest stack, some 35,000 chips behind Mercier's stack of 384,500. Three Canadians managed to make it through the day as well, with Concord, Ontario's Pat Pezzin bagging Canada's top stack with 133,500. Greg Mueller and Daniel Negreanu also squeaked into Day 2 with short stacks.
Among the other names bagging stacks at the end of the day include David Bach (278,500), Tom McCormick (224,500), Randy Ohel (173,000), Brandon Shack-Harris (171,500), Brain Rast (150,500), Anthony Zinno (146,000) and Felipe Ramos (136,000).