WSOP Day 17: Negreanu Leads Championship H.O.R.S.E. Race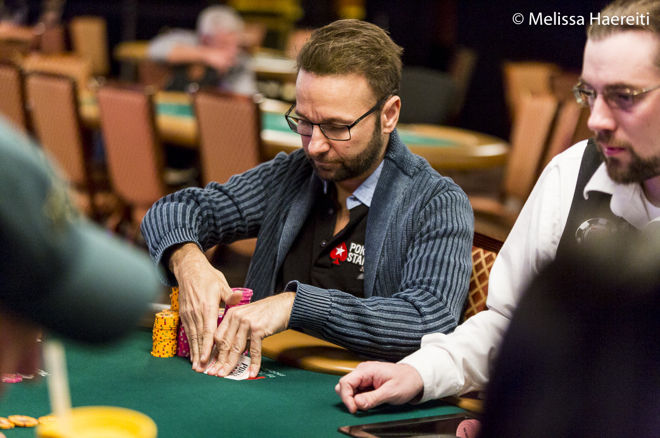 Day 17 of the 2017 World Series of Poker (WSOP) came to a close with three first-time bracelet winners, as well as Canadian poker legend Daniel Negreanu leading the way in the $10,000 H.O.R.S.E. Championship, Bill Germanis running the last leg of the Marathon, Eric Cloutier battling in the $2,500 No-Limit Hold'em, and Canadians moving to Day 2 action in the Seniors and Omaha Hi-Lo Mix.
Rojas Crosses the Marathon Finish Line for First Bracelet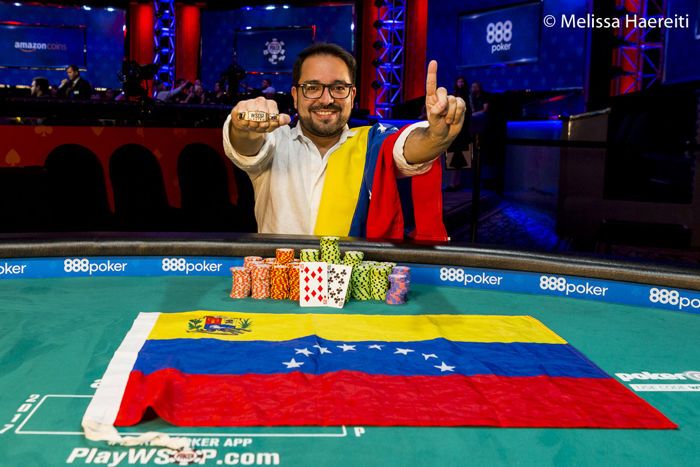 It took five days to run the race, but Event #23: THE MARATHON - $2,620 No-Limit Hold'em has finally come to the finish line. The final leg of the race had just 13 players still on the felt, led by Joseph Di Rosa Rojas with a massive stack of 10,575,000, with Tim Reilly well behind at 7,220,000. Canadian Bill Germanis managed to bag the seventh-biggest stack at the end of Day 4 with 2,470,000, joining Faraz Jaka and Maurice Hawkins on the final day of play.
It was the day for the Venezuelan chip leader, and Canadian hope Germanis was forced to settle for 12th place and a consolation prize of $54,356. Rojas led the final leg of the race from start to finish, coming into heads-up play with a massive 8:1 chip lead over Alexander Lynskey. Heads up was a relatively short affair with Rojas taking it down in less than 20 hands, collecting $690,469 for his win while Lynskey pocketed $426,663.
Moorman Grabs Six-Max Gold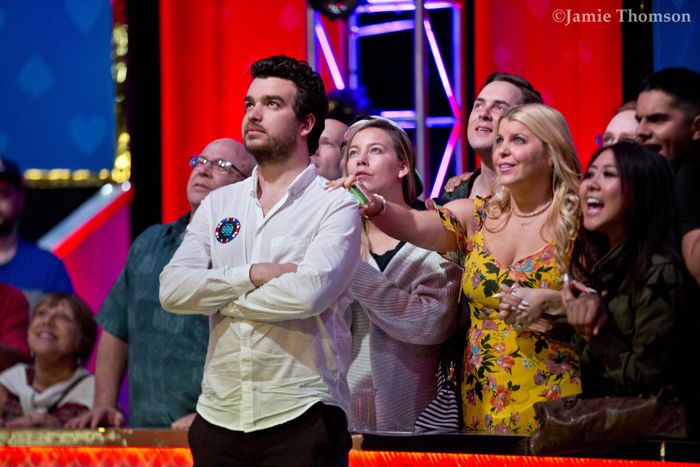 Chip leader Max Silver was the British player looking to take the gold bracelet coming into the final day of Event #27: $3,000 No-Limit Hold'em 6-Handed. Among the 21 players returning for the final day was Silver's countryman Chris Moorman, sitting fourth in chips, as well as Steve Sung, Pratyush Buddiga, Nacho Barbero, and John Gorsuch.
Silver held out for gold through much of the final day of play but, by the time the final table was set, he was sixth in chips and the first to bust out. His countryman Moorman powered through the final table, however, ending up in a heads-up battle with Bernardo Dias of Brazil that lasted nearly 100 hands. Moorman ended up on top, collecting $498,682 along with his first bracelet, while Dias won $308,166 for second.
Brubaker Wins First Bracelet in Triple Draw Lowball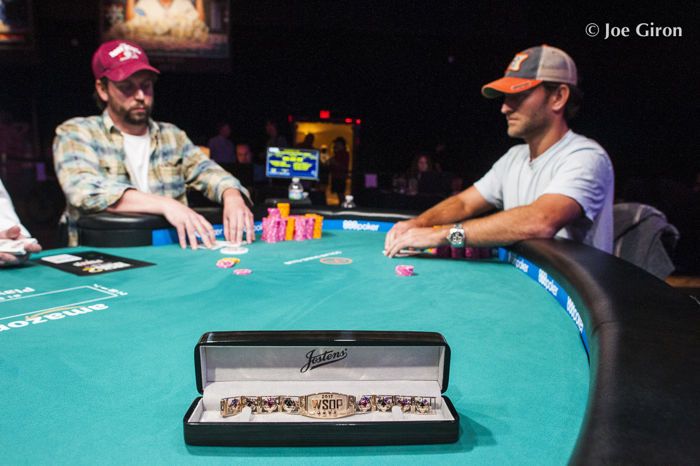 The final table of Event #28: $1,500 Limit 2-7 Lowball Triple Draw featured German soccer star Max Kruse,who came into the final table with the second-biggest stack. Kruse would only manage a fourth-place finish, despite his raucous rail, with a $28,740 payday.
American Brian Brubaker turned his third-place stack into a winner in a heads-up match against Brendan Taylor, the chip leader at the start of the day. Taylor ended up with $67,952 for second, while Brubaker got the bracelet plus $109,967.
Cloutier Carries Canadian Flag in $2,500 No-Limit Hold'em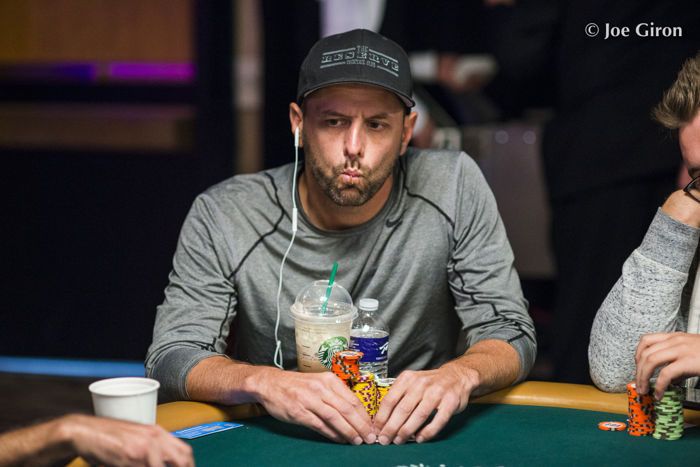 Day 3 of Event #29: $2,500 No-Limit Hold'em starts with 28 players, including Canadian Eric Cloutier, who bagged a stack of 228,000 at the end of Day 2. Of the original 1086 runners, 239 started Day 2, including seven Canadians.
Three of the Canadians who started Day 2 didn't manage to bag stacks, but did get paid out. Kristin Bicknell was the first Canadian to get paid, pocketing $3,876 for 143rd place. Zong Li made it a bit farther, cashing out in 100th for $4,608, while Geoffrey Hum finished 86th for $4,718.
American Eddy Sabat leads the way into Day 3 with 1,866,000 chips, more than twice as many as Israeli Asi Moshe.
Negreanu in Front of Championship H.O.R.S.E. Race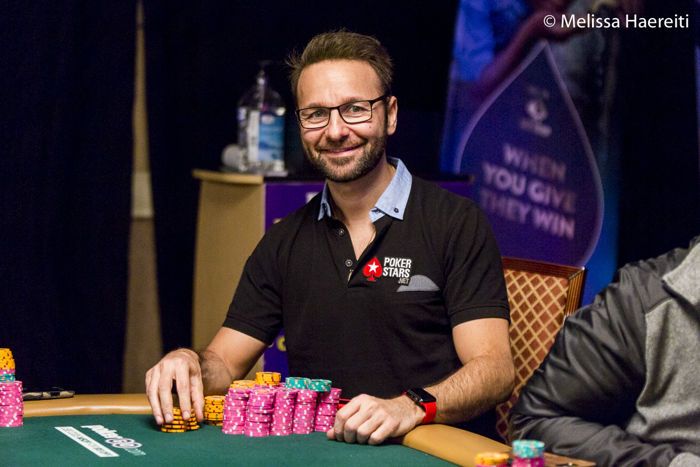 Day 1 of Event #30: $10,000 H.O.R.S.E. Championship ended with 57 players remaining in contention out of the original 150 runners. Jason Mercier started Day 2 with the chip lead, and bagged a respectable stack of 541,000 at the end of the day, but it was Canadian Daniel Negreanu who rode a wave of cards to the Day 2 chip lead.
Negreanu has already racked up a second- and third-place finish in this year's WSOP, but he'd surely like to collect his seventh bracelet after being so close. He is the only player with more than a million chips going into Day 3, and he has a significant lead of nearly 500,000 over the second stack of Scott Bohlman.
Negreanu's road to the bracelet won't be easy. As with all Championship events, Day 3 is littered with marquee names. In addition to competition from Mercier and Bohlman, Anthony Zinno, Brian Rast, and David Bach will also be among those unbagging chips for Day 3. This H.O.R.S.E. race is far from over, but Negreanu has a solid lead coming around the final turn.
Senior's Event Kicks Off With a Bang, Kaspers and Thomson Top Canadians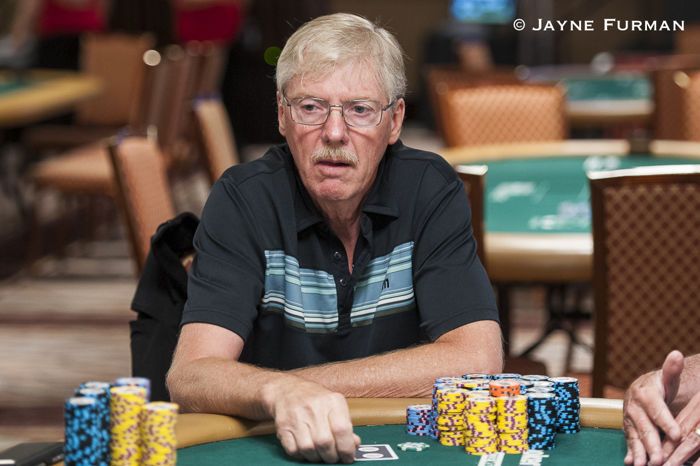 Day 1 of Event #31: $1,000 Seniors No-Limit Hold'em Championship attracted a record-breaking field of over 5,000 players. With the final numbers in, 5,389 players tried their hand in the event, crushing last year's record of 4,499. By the time players were bagging up for the night, just 649 players remained.
Some of the players leaving late on Day 1 got paid. The top 809 players got paid out, with a minimum cash worth $1,499. Among those returning to fight for the top prize of $617,303 are two Canadians in the top five. Martinus Kaspers bagged the third-biggest stack at the end of the day, while Calgary's Bill Thompson bagged the fourth biggest. Some of the other many Canadians to bag chips at the end of Day 1 include Dave Anderson, Kam Low, Milton Tenenbein, Colin Genge, and Cameron Kirkpatrick.
Kaspers, Thompson, and the rest of the 649 players return to the felt Saturday at 11 a.m. PDT.
Danny Scott Top Canadian Going into Day 2 of Omaha Hi-Lo 8 or Better Mix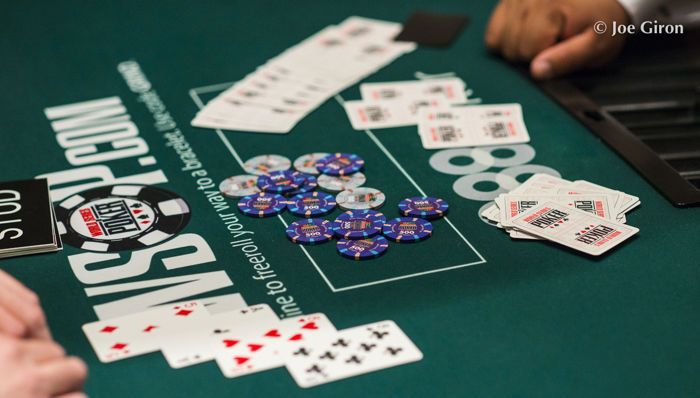 Day 1 of Event #32: $1,500 Omaha Hi-Lo 8 or Better Mix drew 668 players in search of the bracelet, but after a day of play, just 224 remain. At the top of the pile is Daniel Zack, amassing a stack of 92,375. Igor Sharaskin, who's already had a third- and fifth-place finish this year at the Rio, is close behind with 85,500. Allen Kessler holds the third stack of 75,450.
Danny Scott leads four Canadians into Day 2, bagging a stack of 29,000. In addition to Scott, Ed Tonnellier, Steve Worr, and Ryan Smith will all return to action on Day 2, which kicks off at 2 p.m. PDT.