WSOP Day 22: Sorel Mizzi Takes Third in Limit Hold'em Championship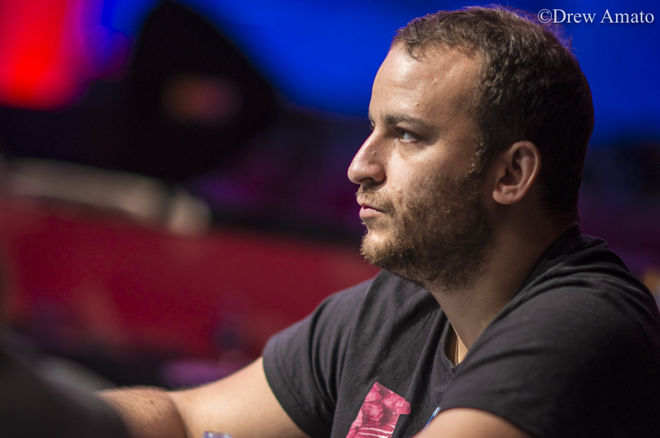 The 2017 World Series of Poker (WSOP) entered it's fourth week on Day 22, handing out three bracelets, including one for the Limit Hold'em Championship, plus ongoing action from stud hi-lo, pot-limit Omaha, and the No-Limit Hold'em Championship.
Nadar Kakhmazov Takes Six-Handed Bracelet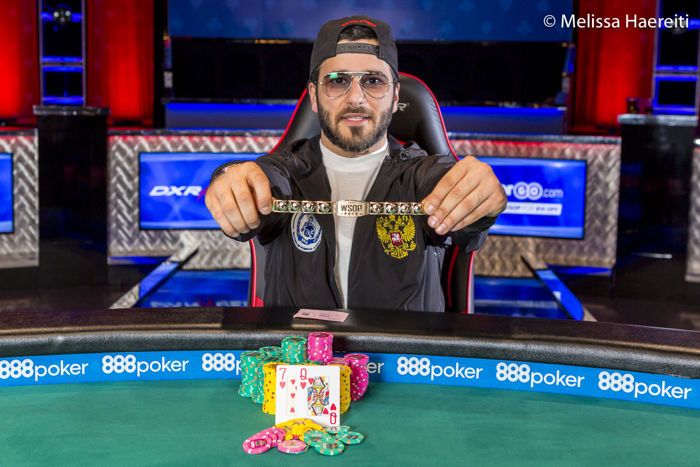 Event #36: $5,000 No-Limit Hold'em 6-Handed came back for Day 4 with just the final table of six players remaining. Coming into the final table, Faraz Jaka and Kenny Hallaert were the top two stacks, with Nadar Kakhmazov close behind in third.
After just over five hours of play, however, it was Nadar Kakhmazov who came out on top to win his first bracelet. After a little over four hours, Kakhmazov found himself heads up against Chris Hunichen, who started the day fifth in chips. Hunichen started heads up short stacked and, although he managed to double and chip up a bit, it was a short dual and Kakhmazov ended up with the hardware, as well $580,338, while Hunichen collected $358,677 for second.
Reginald Hampton Scores Third in $1,000 No-Limit Hild'em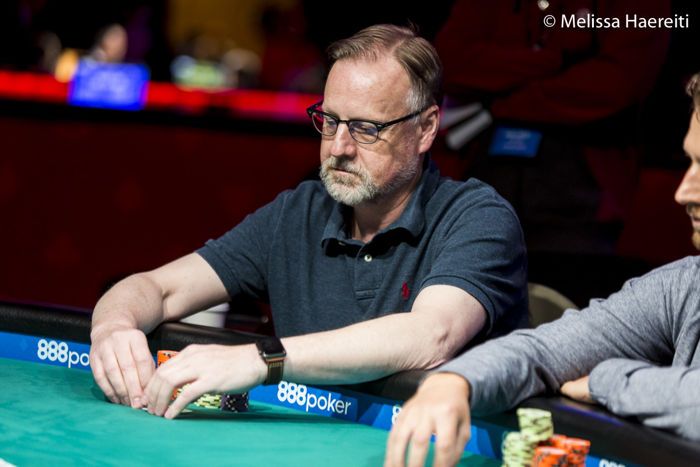 Canada's Reginald Hampton came within two players of his first bracelet in just his second career cash at the WSOP. After cashing for $3,074 in the Seniors Event, Hampton jumped into Event #37: $1,000 No-Limit Hold'em and proceeded to push his way right through to the final table. He started the final day 12th in chips of 20 returning players, including fellow Canucks Li Fu and Ryan Smith.
Smith started the day last in chips, but managed to ladder up a few spots, taking home $11,445 for 16th place. Fu also laddered up a couple spots, starting the day just behind Hampton in 13th, and finishing in 11th for $18,270. Hampton managed to make it all the way to third for a payday of $131,061.
Heads-up play was between Americans Thomas Reynolds and James Hughes. Hughes was runner-up for $180,919, while the bracelet and $292,880 went to the winner, Reynolds.
Sorel Mizzi Gets Bronze in Limit Hold'em Championship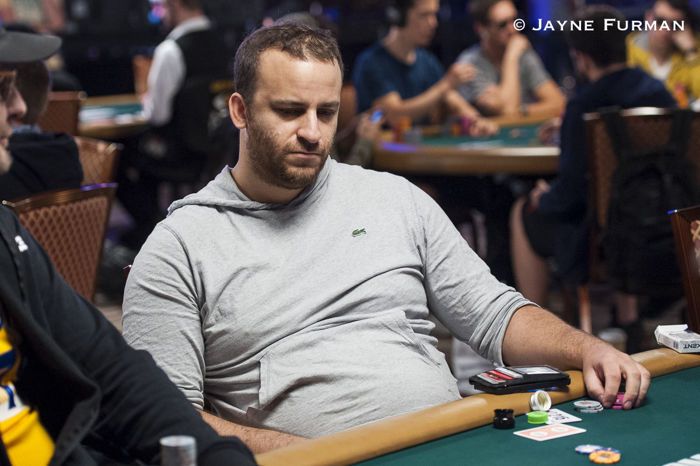 Canada's second third-place finish of Day 22 came from a more experienced source, Sorel Mizzi. The final day of Event #38: $10,000 Limit Hold'em Championship started with 14 players remaining from the original 120 entrants. The other Canadians to join Mizzi on the final day were Daniel Negreanu and Terence Chan, and they faced some big names from the poker world including Ben Yu, Tom McCormick, Shaun Deeb, and Joe McKeehen.
Negreanu exited early in the day, collecting $17,894 for 13th and his 101st career WSOP cash, while Chan scored $32,443 for eighth place. Mizzi worked his way to the final table, getting through six of the final nine players before finally falling in third for $135,985. Mizzi lost the last of his chips to Jared Talarico, pitting him against Joe McKeehen for the Championship. McKeehen's 3:2 chip lead starting the dual held up, and he sent Talarico home in second with $192,717. The 2015 Main Event champ added $311,817 to his WSOP earnings, bringing the total over $10 million while collecting his second bracelet.
Steve Jelinek Leads After Two Days of Stud Hi-Lo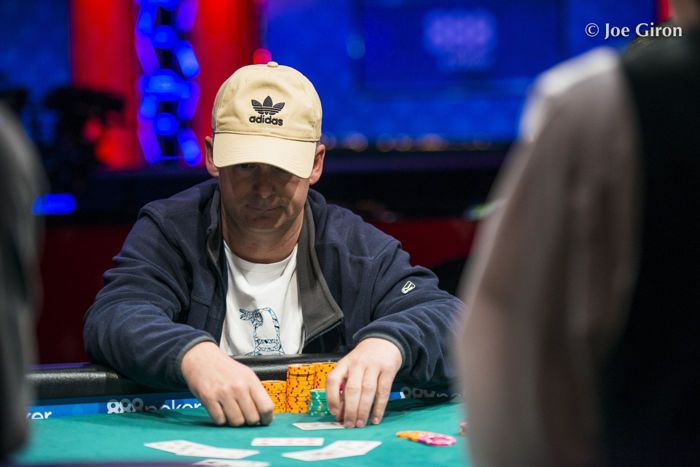 No Canadians made it through to Day 3 of Event #40: $1,500 Seven Card Stud Hi-Lo 8 or Better but four Canadians were on the payout list as Day 2 played down to just 16 players remaining. Toronto's Mike Leah was Canada's top finisher, grabbing $3,550 for 33rd place. Mike Watson scored $3,117 for 48th place, while Danny Scott collected $2,559 and Joshua Mammon won $2,395.
Steve Jelinek leads the star-studded field going into Day 3. Ted Forrest is close behind him sitting third in chips, and with players like Barbara Lewis, Max Pescatori, Justin Bonomo, and David Sklansky rounding out the field, there's no shortage of experience in the seven-card format going into the final day.
Seven Canadians Advance to Day 2 of Pot Limit Omaha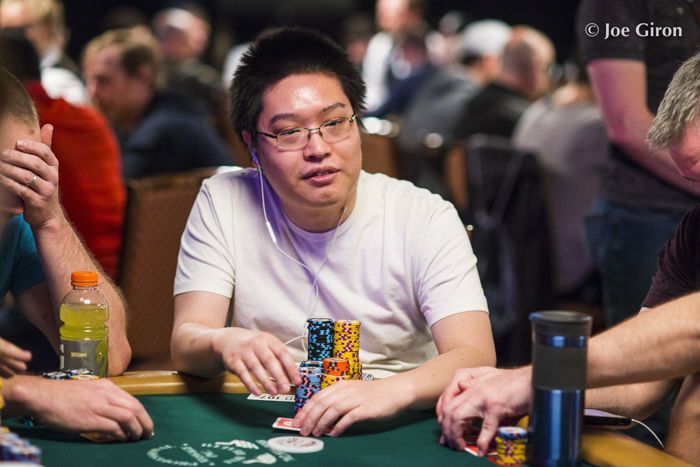 The first day of Event #41: $1,500 Pot-Limit Omaha saw 870 runners hit the felt but, by the end of the day, just 138 remained in contention for the gold bracelet. A few of the players coming back on Day 2 will go away disappointed, as only 131 players get paid. Seven Canadians fought their way through the Day 1 fray and bagging chips.
| Position | Player | Chips |
| --- | --- | --- |
| 7 | Willy Ding | 105,200 |
| 18 | Oskar Silow | 89,700 |
| 60 | Thomas Taylor | 45,100 |
| 74 | James Morgan | 65,400 |
| 106 | Kyle Ho | 20,100 |
| 114 | Yang Guo | 18,300 |
Americans Chun Law and Kyle Knecht lead the way into Day 2.
Kristen Bicknell Leads Eight Canadians After First Day of No-Limit Hold'em Championship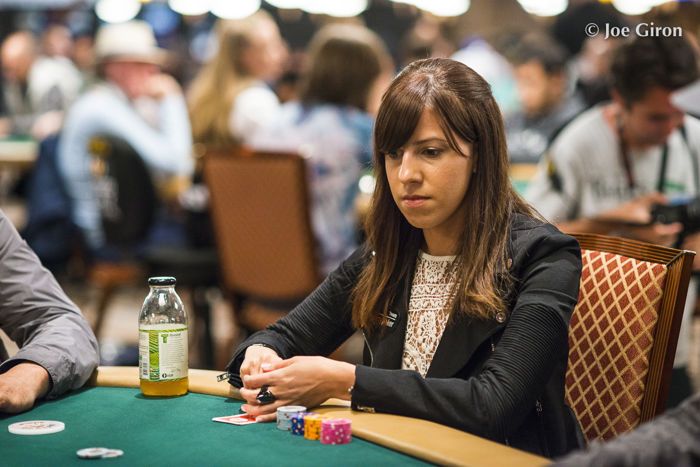 A total of 332 players sat down to play Event #42: $10,000 No-Limit Hold'em 6-Handed Championship but, by the end of 10 levels of play, just 129 players were still in the hunt. Among them are eight Canadians, with newly minted partypoker Canadian sponsored pro Kristin Bicknell leading the way with 239,400. Fellow Canadians who bagged chips at the end of Day 1 included Timothy Adams, Jonathan Duhamel, Mike Watson, and Sorel Mizzi with Jonathan Cohen, Shyam Srinivasan, and David Sandhu rounding out the Canadian field.
Grayson Ramage leads all players going into Day 2 with a massive stack of 527,700. Second place Sam Stein could only manage to amass a stack of 364,500 by the end of the day, but Ramage, Stein, and all players returning on Day 2 still have a lot of work to do. Only 50 spots will get paid in this Championship event.