Editorial: Shot Clock is Great for WPT But Shouldn't Become Poker's Standard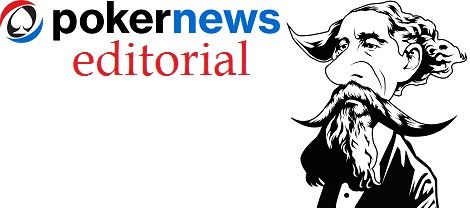 Last week, the World Poker Tour (WPT) announced that they would be introducing a 30-second "Action Clock" for all of their Main Tour events in Season XVI, which just started today with WPT Choctaw.
Colloquially known as a shot clock, taking inspiration from basketball, a timer would limit how much time players have to make a decision. In a game that has become frustratingly slow, this comes as a welcome introduction for many players. But the suggestion that this will eventually become the standard in poker is wrong-headed.
Here's how it will work in a WPT event: The Action Clock won't come into play until the tournament is one full table away from the money bubble and then will remain until the conclusion of the tournament. Players will get 30 seconds for each action and will also have a limited number of time-extension chips to use for tough decisions that require a little more time.
A few other tournaments and tours have introduced shot clocks for events, but none have made it the standard for their tournaments. Some players have commented that it's a step toward shot clocks becoming industry standard.
No. Just … no.
Here's why it's great for the WPT and other places like PokerStars High Rollers where it has been used: These are tournaments with high buy-ins and a high level of poker is being played. With buy-ins starting at $3,500, virtually nobody enters the WPT as an inexperienced player. They can easily adapt to the use of a shot clock with little trouble. It speeds up the game and adds another layer of strategy.
Shot clocks will discourage inexperienced players.
But for your local $220 to $1,500 tournament, you're still seeing a lot of players with little poker experience. These are the players and the events that feed the industry. Poker relies on casual, recreational players jumping into a tournament just for fun. The poker atmosphere in these events needs to be as approachable and welcoming as possible.
How many times have you seen an inexperienced player in a $550 tournament stumble over posting antes or figuring out minimum raise requirements. Adding a shot clock and time-extension chips just adds another set of rules to a game that might already be fairly complex for a new player. Shot clocks will discourage inexperienced players. It's just another barrier to entry.
I talked to Sam Greenwood about this in Macau when he was playing a PokerStars High Roller with a shot clock. He has a similar perspective.
"I don't think it should become the standard in all tournaments," he said. "I don't think it should only be a high roller thing either." He explained that it's like turbos or bounty tournaments. Not all tournaments should become a turbo or bounty. But they're fun to have on the schedule. It's just another type of tournament: shot-clock tournaments.
So bring on the shot clock! Just don't start putting them in every tournament at every level.