The Weekly Review: Poker Bots, Throwing Objects on 888poker, Deerfoot Poker Management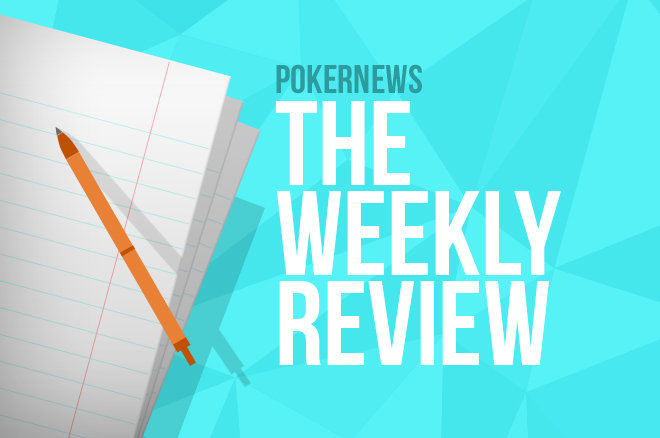 There was a lot of content to keep up with this week on PokerNews Canada. Writer Lyle Bateman broke down poker bots and how they rank in the history of humans against artificial intelligence, Senior Editor Lane Anderson took a satirical approach to analyze 888poker's throwable object feature. He also released an editorial on poker being a game of skill or a game of luck, and then sat down with Ron Campbell, the new poker room manager at Deerfoot Inn & Casino, to see what he has in store as he begins his tenure at one of the top poker rooms in Canada.
Here is your Weekly Review for August 6 to 12, 2017:
PokerNews Canada Editorial: Is Poker Skill Or Luck?
Senior Editor Lane Anderson dug into the argument that poker is a game of skill rather than a game of luck. His opinion: Even though poker is a game of skill, there is also a big luck factor involved when playing both cash games and tournaments. Take a deeper dive into the argument in the article linked below.
Related article:
Has Online Poker Been Solved?
PokerNews Canada columnist Lyle Bateman broke down a history of man versus machine in mind games with his article, which outlines the recent trend in poker bots taking on top players in Texas hold'em variants.
The human-verus-computer tête-à-tête began in 1996 with chess champion Gary Kasparov defeating IBM's chess computer Deep Blue four games to two. The following year, an upgraded Deep Blue took on Kasparov in a rematch that shocked the world, defeating the reigning world chess champion 3.5-2.5. In 2016, Google's AlphaGo defeated the talented go player Lee Sedol 4-1 in a five-game match.
Fast forward to 2017 and Carnegie Mellon University's poker bot Libratus beat seasoned pros in a heads-up no-limit hold'em match. Libratus took on poker pros Jason Les, Dong Kim, Daniel McAulay, and Jimmy Chou and ended up winning over each of the pros with the human players being down a total of $1,766,250. The article goes into the complexity of building a poker bot for no-limit hold'em.
Related article:
How to Make Live Poker More Fun: Take the 888poker Approach and Throw Objects at Opponents
What's poker been missing? Throwing food at your opponents of course! Lane Anderson takes a satirical approach to playing live poker and staring down your opponents. The article digs down into what's game-theory optimal (GTO) when it comes to throwing objects at your opponents.
Related article:
Ron Campbell to Carry On Deerfoot Legacy
Ron Campbell is not a new face in the Alberta poker landscape, nor is he new to the Deerfoot Inn & Casino. In 2005, he was one of the first employees at the newly opened Deerfoot in the poker room. He left years ago, but now he's back to replace Robert Bowers as poker room manager.
In the article, Campbell discusses his plans for the upcoming Summer Super Stack tournament series and other ideas he wants to implement to change cash and tournament poker at the casino.
Related article:
2017 Canadian GPI Player of the Year Rankings Stay Still
It is the calm before the storm as live poker begins the unofficial second half of the year in a couple weeks. Until then, there is not much movement in the form of live poker rankings on the GPI.
The 2017 Canadian GPI Player of the Year rankings stayed the same with Ari Engel holding onto the lead for the 13th week in a row.
The GPI top 10 Canadians list had only one change with Sam Greenwood moving to spot No. 4, overtaking Mike Leah due to old results dropping off of Leah's score. Ari Engel holds onto the first spot of this category as well for his 41st-straight week.
Related article:
"thx4urm0n3y" Chops Sunday Million For Second Time This Year
Not only did "thnx4urm0n3y" win the Sunday Million on PokerStars for the second time this year, it was the third time in their career that they have captured internet poker glory. This latest victory was the most they have won from the Sunday Million, capturing $168,000.23, narrowly beating the first chop in 2014 for about $500 less than this score. The Sunday Million they won this past February was for around $145,000.
For the full list of how Canadians did this past Sunday on the virtual felt please read the article linked below.
Related article: