Tony G Takes Bankera Cryptocurrency into the Regulated Banking Sector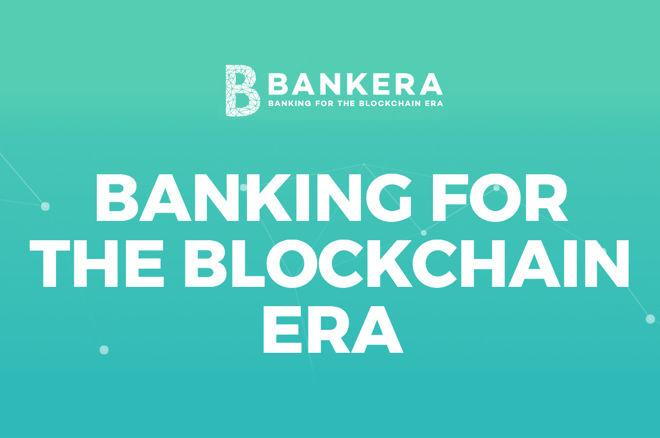 Bankera is launching its Initial Coin Offering (ICO) on Monday, 28 August. The new cryptocurrency has several unique features, but the one that caught our attention is that Antanas "Tony G" Guoga is on the company's board of advisors.
Famous for his table talk as well as his results, Tony G has become an advocate for cryptocurrencies and has taken a special interest in them in his day job as a Member of the European Parliament (MEP).
Many players have found that their poker skills overlap with those demanded in financial services but Tony G looks to be taking this to a whole new level.
Bankera Will be a Real Bank
Bankera aims to be properly regulated as a bank with all that that entails. The company states:
"Bankera will offer its customers payment accounts with personal IBANs, interbank foreign exchange rates, debit cards, and payment processing solutions. All of the services will not only support fiat currencies but also digital currencies such as Bitcoin, Ethereum, DASH, NEM, and others."
According to Guoga, "Bankera will enjoy the advantage of being a first operator in the market, as it will be operational at minimal viable product level before the ICO."
The company expects to receive a banking license in 2019, so the full product range is still some way off, but debit cards and IBAN numbered accounts are all available now. The debit cards are free with deposits of at least €1,000.
Cryptocurrencies and Online Poker
Online poker players have been some of the earliest adopters of cryptocurrencies.
After the Unlawful Internet Gambling Enforcement Act of 2006 (UIGEA) passed in the US, banks began to refuse to process online gambling transactions. Even today with regulated online poker available in New Jersey, Delaware and Nevada, deposits and withdrawals are not always possible using the banking system.
Cryptocurrencies such as Bitcoin offered players a work around, with the added benefit of anonymity. First the offshore sites serving the US market offered Bitcoin deposits and withdrawals, and now almost all the major poker sites support at least one form of cryptocurrency. Tony G's niche poker site, TonyBet, is one of the poker rooms that accept Bitcoin and at a guess, it will soon be offering Bankera's version of the currency.
The banking problem spread to Europe as more and more countries introduced online poker regulation and simultaneously, the cryptocurrencies began to move into the mainstream.
Central banks and governments round the world have begun to provide a legal framework for cryptocurrencies, while remaining concerned that these new forms of money are not under their control.
Bankera aims to be clearly on the regulated side of the cryptocurrency market, and as such it is not yet allowing US residents to open accounts.
Is Bankera worth a punt?
Bankera is not a start-up, rather it's a new venture forking off the existing business of SpectroCoin which offers a Bitcoin exchange and wallet. Much of the Bankera IT platform has been developed by SpectroCoin, and is already in use with over 300,000 customers and over 50,000 debit cards issued.
The plan to obtain a banking license does sound ambitious, but once a license is granted, Bankera will be in a powerful market position.
Bankera is also offering a unique revenue share deal:
"Each holder of Banker tokens will be entitled to a weekly referral commission, constituted of 20% of Bankera's net transaction revenue."
The payouts will depend on performance, but the idea of sharing revenue proportionally with holders of the currency should encourage depositors to maintain a positive balance. In effect it's a way of paying interest on client deposits, something which isn't available on normal Bitcoin wallets.
The pre-ICO operations through SpectroCoin are already profitable, so the revenue share will begin immediately after the ICO.
As always in these things, the early adopters make the most money. Of course, they also take the most risk, but poker players are adept at managing risk and return.
If you want to take part in the ICO, you will need an account at SpectroCoin. For those interested, an FAQ is available on the Bankera website.
If you have already dabbled in cryptocurrencies, Bankera's ICO should be on your radar. If you haven't, then Bankera's business model looks like it has potential. In a market where there are too many "me too" operators, Bankera stands out.