World Poker Tour Partners with PokerGO for Season XVI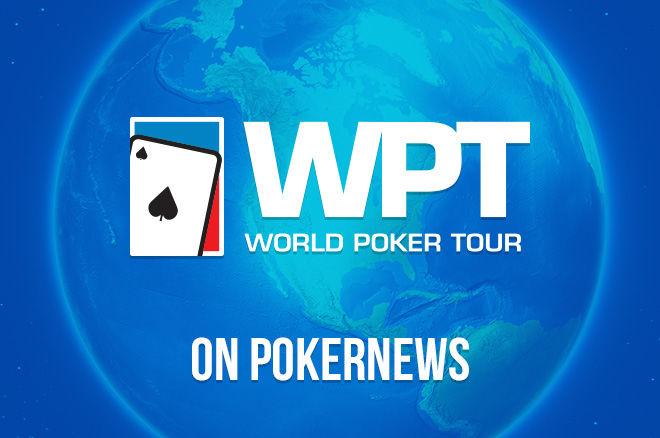 World Poker Tour announced today a partnership with Poker Central to bring televised Season XVI WPT Main Tour final tables to PokerGO subscribers via livestream, starting with the WPT Legends of Poker at The Bicycle Hotel & Casino later this month.
Extending the Reach of WPT
Currently in its 16th season, the WPT has been a frontrunner in delivering televised poker content since 2002, broadcasting in more than 150 countries and territories. The current season will air on FOX Sports Regional Networks in the United States, but the addition of livestreamed final tables through PokerGO will undoubtedly extend their reach to more poker fans worldwide.
"The World Poker Tour is pleased to partner with Poker Central to bring live streaming of televised WPT Main Tour events to the global poker audience," said Adam Pliska, CEO of the World Poker Tour. "Poker Central shares the World Poker Tour's vision of high-quality, entertaining poker content, and we are proud to have such a committed partner to showcase our events. We look forward to continuing to elevate the WPT product and invite poker fans from around the world to watch the World Poker Tour live on PokerGO."
A Shared Vision
Poker Central has become a recognizable brand in poker, and for Poker Central President Joe Kakaty, partnering with WPT is a good fit. "The World Poker Tour delivers the thrilling and action-packed poker programming our audience loves," said Kakaty. "This partnership is part of our commitment to adding the best live poker programming to our already robust library of content and bringing it to our viewers around the world."
How to Watch
The WPT Legends of Poker begins on Aug. 25, 2017 with a livestreamed final table to be broadcast on PokerGO on August 31, 2017. Viewers will be able to watch live as the WPT awards its one-billionth prize dollar and crowns another WPT champion. The complete schedule of livestreamed final tables of the televised WPT Main Tour events in North America is available at PokerGO.com, where you can also purchase a premium subscription.
Viewers will need a subscription to PokerGO, which is available online and on mobile devices, to tune into the streams. A monthly pass can be purchased for $10.00/month and an annual pass costs $99.00.