Cash Game Festival Returns to London Sept. 20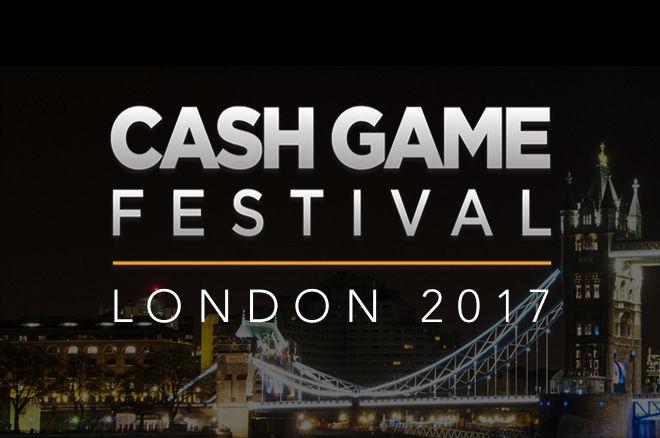 For the second time this year and the fourth time in the tour's history, the Cash Game Festival returns to Aspers Casino Westfield Stratford City in London for five days of nonstop poker action from Sept. 20-24.
The Cash Game Festival kicked off its 2017 season with a stop at Aspers Casino in London in February followed by five more successfuls stops at Casino Perla in Slovenia in March, Olympic Park Casino in Tallinn, Estonia in April, Sunborn Casino in Gibraltar in May, Casino Malta by Olympic Casino in June and Platinum Casino in Sunny Beach, Bulgaria in August.
What to Expect
The number of tables running simultaneously during the festival was established as a festival record at 28 tables during the festival's last visit to London and festival organizers expect to smash that figure this time around.
The Cash Game Festival will feature more than 120 straight hours of nonstop ring game action in limits small, medium and high. While most of the games will be no-limit Texas hold'em due to its popularity, there will be plenty of other games running, including 4-5-6 pot-limit Omaha, H.O.R.S.E super dealer's choice, Sviten Special (otherwise known as drawmaha) and much more.
As is always the case, Cash Game Festival Commentator Brandon Allen along with a variety of co-hosts will be broadcasting on a 30-minute delay two feature tables on the Cash Game Festival Twitch channel at 6 p.m. and 9 p.m. local time. The streams will also be embedded in our PokerNews live reporting coverage with our team on hand to report all the excitement of the events on and off the felts.
The Cash Game Festival is more than just about poker as there is a huge family element among those that have attended previous festivals. The family is ever-growing with new players feeling as welcome as ones that have attended a dozen of the festival in the past.
Excitement Off the Felt
The feeling is even more amplified thanks to the Cash Game Festival offering package winners and those that purchase the hospitality package events away from the tables each day including a welcome drink ceremony, a sporting activity, a city tour, a world-class dinner, a VIP party and more.
The exact events themselves will be a surprise to those in attendance. In addition, many unpredictable things often happen at the tables including prop bets.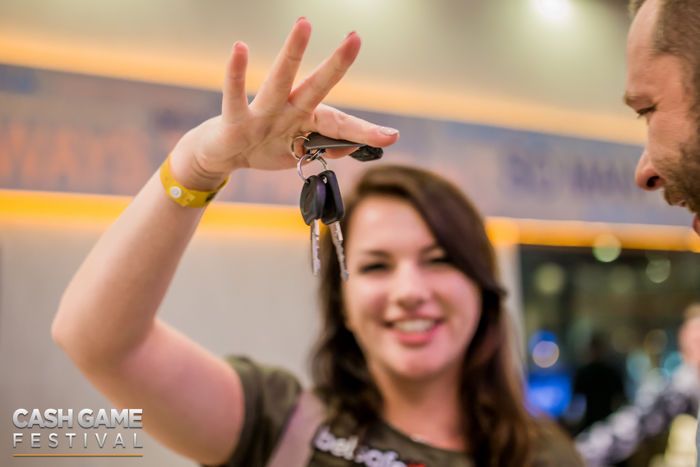 During the 2017 Cash Game Festival Bulgaria, Monika "HeyMonia" Zukowicz lost a prop bet to Cash Game Festival co-founder Martin "Franke" von Zweigbergk which had her traveling in a small ball car around Europe to pick up a Chicken Piri Piri. While earlier in the year, Janar Kokk also wound up spending an epic month in a Polish village as "punishment" for losing a prop bet also against von Zweigbergk.
Get Involved
The fun and excitement are just around the corner. You can find out more information about this event and register for the televised feature tables at the Cash Game Festival website.
In the meantime, check out the 2017 Cash Game Festival Bulgaria Aftermovie for highlights of the last Cash Game Festival.