Unibet Poker to Launch New Online Tournament Schedule in October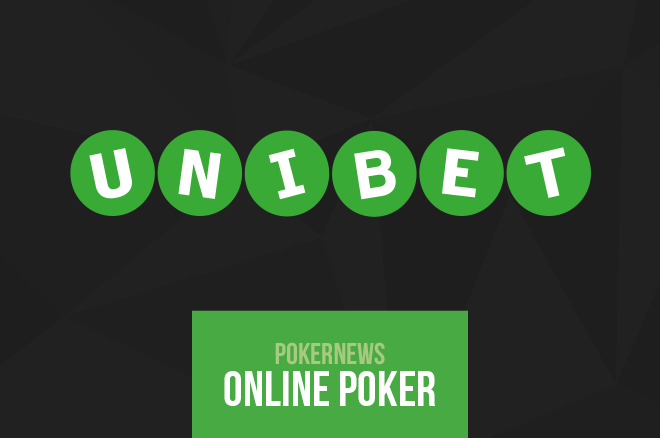 Most people have flocked to Unibet these past few years for cash games action and promotions. Now, the Swedish-operated online poker site is throwing their hat into the ring to offer online poker tournaments. Starting Oct. 2, players on Unibet can start firing up multi-table tournaments (MTTs) with the flagship Sunday Majors to begin on Oct. 8.
Changes Coming
Amidst a host of other changes to the site, players will be able to enjoy two new blind structures and improvements to the MTT lobby in the weekly space-themed schedule.
About the structure changes, Unibet's Head of Poker David Pomroy had this to say.
"The new structures we're adding will feature antes from the start and give players a much smoother transition between levels. We're also excited to add larger prize pools in fields where players don't have to battle against thousands of other players."
Each week of MTT action at Unibet will culminate with the Sunday Majors which includes an array of no-limit hold'em tournaments at price points ranging from €4 to €100. You can also choose from unlimited rebuy events and freezeouts, and there's even a Progressive Bounty event if that suits your liking.
Sunday Majors Schedule
The first Sunday Majors on Unibet will take place on Oct. 8 with a schedule as follows.
| | | | | | | |
| --- | --- | --- | --- | --- | --- | --- |
| Start time (CEST) | Name | Buyin | GTD Prizepool | Starting Stack | Blind levels (minutes) | Format |
| 17:00 | Cosmic Rays | € 10 | € 5,000 | 3,000 | 8 | Unlimited Rebuys |
| 17:00 | Spectrum | € 4 | € 2,000 | 3,000 | 8 | Unlimited Rebuys |
| 18:00 | Ice Giant | € 25 | € 5,000 | 10,000 | 10 | Progressive Bounty |
| 19:00 | Supernova | € 100 | € 20,000 | 12,000 | 12 | Freezeout |
| 19:00 | Nebula | € 4 | € 2,000 | 10,000 | 8 | Freezeout |
| 20:00 | Odyssey | € 50 | € 5,000 | 5,000 | 12 | 2R1A |
What Else is New?
Unibet has also announced a plan to pool all low stakes live event qualifiers under one umbrella and allow players to choose the Unibet tour they'd like to play for.
Along with the new MTT schedule to begin in October, the popular Unibet promotion, Moving On Up, will also be making a return with some improvements. By playing a minimum number of MTTs each week, players will be rewarded with cash game tickets.
The value of the cash game tickets will increase each week in October, and in the final week, players can earn one worth €25. All you have to do is get in some volume by playing five MTTs on each of six separate days that week.
Why Now?
As a relatively new online poker site, Unibet has worked hard to continue improving their software in the past few years in preparation for the MTT launch and according to Pomroy, now is the time.
"As tournament players ourselves, we've been planning to overhaul our MTT schedule for a while but wanted to focus on software improvements first. The client is in great shape now and so it's time we gave MTT players at Unibet and beyond something to shout about."
Unibet prides themselves on working with players and incorporating feedback into the site's development and that is not changing. According to Pomroy, they will continue to make adjustments based on players' experiences, which may also mean increasing money guarantees as time goes on.
"As always we'll be encouraging feedback from players and will tweak and optimize things over time. We're also going to be aggressive with guarantees across the schedule, increasing them wherever we see increased demand."
Get an Account
If you don't have an account yet, now would be a great time to join the Unibet community and take your shot in the new MTT offerings. And if you create your account through PokerNews Canada, you can get a generous welcome bonus.