$500,000 in Prizes Estimated in Regina for Harvest Poker Classic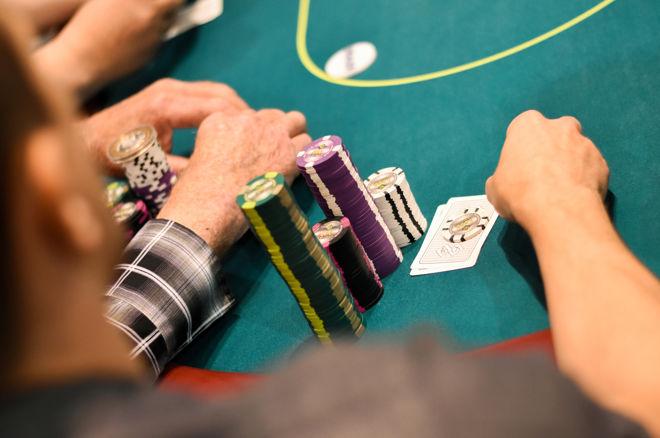 The harvest is in. Now it's time to play some poker!
Casino Regina's long-running (21 years!) tournament series, Harvest Poker Classic, is back. November 7-11, Saskatchewan's capital will be the destination for western Canadian poker players as they try to get a piece of the estimated $500,000 in prizes.
Four single-day tournaments take place across four days in the Casino Regina Show Lounge as it's transformed from a Vegas-style theatre into one of the finest poker venues in the country.
The buy-ins escalate each day, starting on Wednesday, November 8, with a $500 no-limit hold'em tournament. The price goes up to $700 for the same format the next day, and then Friday features a $900 bounty tournament.
Saturday is the Main Event, bumping the buy-in to $1,100 and increasing the starting stack a bit for more play.
Each tournament awards the eventual winner a signature Casino Regina trophy ring to go with the prize money, and the winner of the Main Event will have their name added to the banner of champions hanging in the tournament room.
2017 Harvest Poker Classic Schedule
| Date | Buy-in | Event | Chips | Level Length |
| --- | --- | --- | --- | --- |
| Nov. 8 | $450+$50 | NLHE | 10,000 | 30 mins |
| Nov. 9 | $630+$70 | NLHE | 10,000 | 30 mins |
| Nov. 10 | $820+$80 | NLHE Bounty | 10,000 | 30 mins |
| Nov. 11 | $1,000+$100 | Main Event | 15,000 | 30 mins |
Each of the tournaments will begin at noon and play until a winner is determined. They are all restricted to a maximum of 210 players at a time. But a waiting list and reentries can see that number exceeded. Late registration and reentry is available through the first four levels in all events. And approximately 10% of the field will receive prize money in each tournament.
Once again, PokerNews Canada will be on site providing live updates of all the action throughout the series. Poker fans around the world will be able to follow along online with the biggest moments, tallest stacks, most notable players, and enjoy photos of the action.
Last year, Pete Fylyma earned the Main Event title when he came out on top of a field of 239 entries, scooping $63,087 out of the $239,000 prize pool. His name will be found on the champion's banner this year while players attempt to make their mark in 2017.
This series is one of Canada's longest-running poker events. It began in 1995, well before the poker boom and before the game had mass popularity, and has occurred every fall since then.