The Final Day is Set for 2017 SIGA Poker Championship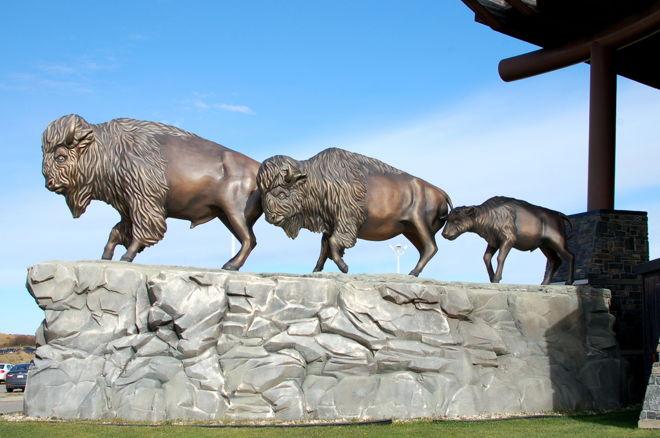 The 2017 Saskatchewan Indian Gaming Authority (SIGA) Poker Championship is getting down to business. Day 1b is now complete, setting the field for the final day. Played at Dakota Dunes Casino on the historic Whitecap First Nation, the SIGA Poker Championship is one of the hottest tickets in Saskatchewan poker.
For the first time ever, the SIGA Poker Championship ran two starting day flights. Day 1a ran on Friday, drawing 143 entries with 32 players booking a seat in Day 2. Day 1b ran on Saturday and drew 237 total entries. After 16 full levels of play, 53 players were still sitting with chips, leading to a total of 85, out of the 380 original entries, making it through to the final day of play.
The player with the biggest bag at the end of Day 1b was Brad Naytowhow who bagged a stunning 358,500 chips. Only one other player finished with more than 300,000 and that player was Mark Monkman who squeezed over that mark with 315,000. Robert Colbert bagged the third-biggest stack of the day with 238,000.
One of the big stories from Day 1 was Saskatchewan's Loudon family. Three members of the family played Day 1a, and Kelly Loudon booked his seat to Day 2 in that first starting flight. Sandra and Jim Loudon didn't manage to make it through Day 1a, but both were back at the felt for another try on Day 1b. When all the cards were dealt and 16 levels were complete, Jim and Sandra joined their son Kelly on the final day. All three players have fewer than 100,000 chips, with Sandra Loudon leading the family with 96,000. While all three still have work to do to be the final player, it's clear that the poker runs strong in the Loudon family.
Naytowhow and Monkman and all the qualifiers from Day 1b will join Richard Whitehawk and the qualifiers from Day 1a on Day 2 in the 85-player field fighting for one of 55 paid spots. Stay tuned to PokerNews Canada as we bring you all the action from the tournament floor. Action kicks off at noon, and by the end of the day, the SIGA Poker Championships will have a new Champion for 2017.