The Weekly Review: Innovation in Poker and a Sunday Million Win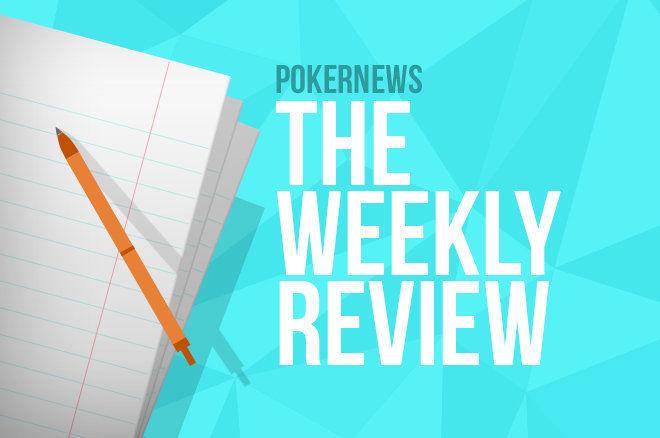 With the introduction of a new game by PokerStars, an editorial from Lane Anderson, and The Canadian Sunday Briefing, PokerNews Canada gets you caught up from a week's worth of articles in one go!
Here is your Weekly Review for October 15 to 21, 2017:
Is Poker and VR a Match?
With the introduction of common plug-and-play virtual reality headsets with your phone, to more expensive and intricate systems like Oculus Rift and HTC Vive, PokerNews Canada Chief Editor Lane Anderson talks about his thoughts on the technology as it relates to poker.
With some very innovative games in the VR market, Anderson thinks that even though it is an immersive world, it isn't totally made for poker, and that with proven products that the poker sites already have, why change something that isn't broken. Poker won't be saved by new technology.
Related article:
Power Up by PokerStars is Now Live
Launching for real money play on October 18, the newest game from PokerStars has arrived and is named Power Up. The game uses a three-handed sit-and-go format and combines it with online trading card games like Magic: The Gathering and Blizzard's Hearthstone.
This is not your traditional no-limit texas hold'em game, and players shouldn't compare it to that format. What PokerStars has done is tried to combine two game styles together to attract a new audience.
For a full breakdown of the game and all the nuances, please click the article linked below.
Related article:
Newest Sunday Million Winner is Canadian
It seems every week a Canadian is running deep in the Sunday Million, and this week was no exception. Mike "Pipedream17" Dietrich ended up the victor who, after a heads-up chop, walked away with $142,031. "Little Kraut" was another Canadian to make the final table of online poker's biggest regular tournament, finishing in fifth place for $38,954.
Another deep Canadian run on PokerStars was in the no-limit hold'em version of the Sunday Grand. The $1,050 buy-in with $175,000 guaranteed saw two Canadians reach the final six seats. "m.a-0000" was the first eliminated for $7,950, but the last Canadian standing was also the last player standing when "12u55" collected $35,531 after a heads-up chop.
For the full results from all Sunday majors, please click on the link below.
Related article: