Adrian Baran Harvests the Bounty at Casino Regina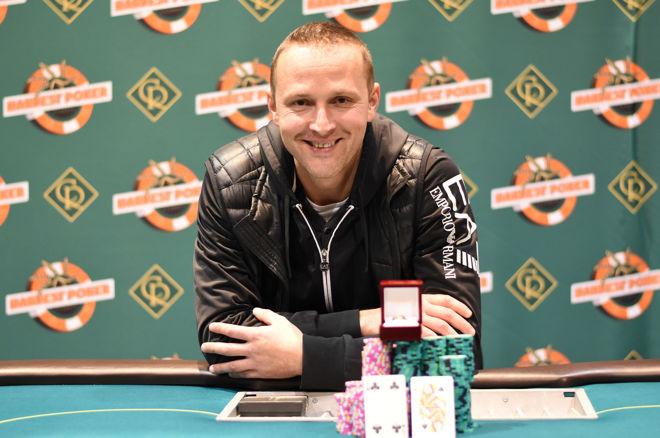 The final card has been dealt in the third event of the 2017 Harvest Poker Classic and at the end of the day, all the chips were stacked in front of serial deep-runner Adrian Baran. Baran regularly goes deep in the Casino Regina events, as well as elsewhere, and the win marks his third time as champion,. At nearly $32,000, this win represents the second-biggest cash of his career.
The $900 bounty tournament, part of the four-event series at Casino Regina, started at noon on Friday. With 247 entries, the prize pool came to $177,840 with 25 players promised a piece.
By late evening, the money bubble burst and it didn't take long for 15 players to be eliminated, taking the tournament down to a final table of 10.
When the final table began, Derek Klimosko was the chip leader with 490,000 to his name, followed by Adrian Baran with 435,000.
Action had barely begun when Lorne Gill fell in 10th place, followed quickly by an elimination storm of Pavel Krumer, Ed Haraldson, Pete Fylyma, and Kris Lee.
Play slowed down five-handed and a couple of levels passed before the next elimination was found. Eventually, it was Curtis Vigoren who fell in fifth, getting his


beat by Jared Klimosko's


when Klimosko hit a straight on the flop.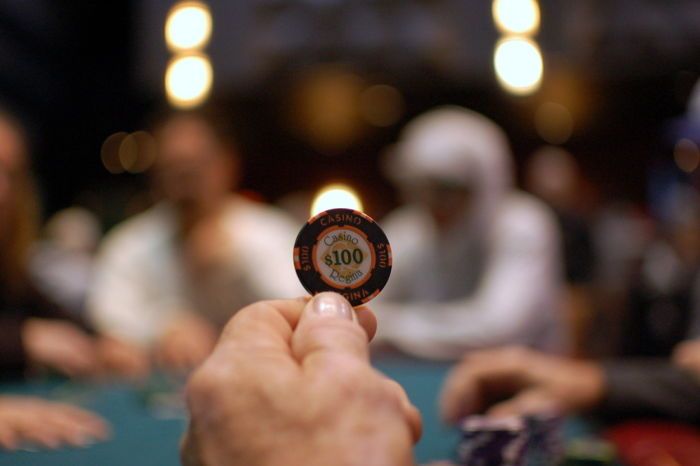 The final four played out until the break, and then returned to agree to a prize pool chop, since their stacks were very similar in size.
Derek Klimosko and Phil Riley, who took down the first event in this year's Harvest, each took $25,000 for finishing fourth and third, respectively, and then Jared Klimosko and Adrian Baran began their heads-up tangle. Both Baran and Klimosko are regulardeep-runners in the Casino Regina events
After Klimosko crippled Baran, they decided to just go all in blind until the rest of the chips were settled, but Baran went on an insane run of winning all-ins, getting kings, tens, and twos to build a stack back up.
It was all settled on a blind all-in with Baran's


hitting a straight against Klimosko's


on the





board. Baran earned $31,948 and the Casino Regina champion's ring.
Full final table results are below:
| Finish | Player | Prize |
| --- | --- | --- |
| 1 | Adrian Baran | $31,948 |
| 2 | Jared Klimosko | $28,000 |
| 3 | Phil Riley | $25,000 |
| 4 | Derek Klimosko | $25,000 |
| 5 | Curtis Vigoren | $10,054 |
| 6 | Kris Lee | $7,654 |
| 7 | Pete Fylyma | $6,030 |
| 8 | Ed Haraldson | $4,913 |
| 9 | Pavel Krumer | $4,120 |
| 10 | Lorne Gill | $3,543 |
There's one event left in this 2017 edition of the Harvest Poker Classic series. The $1,100 Main Event will begin on Saturday at noon and PokerNews Canada will be back to provide live updates of all the action.