Bad Beat Poker Jackpot at TigerGaming Eclipses $650,000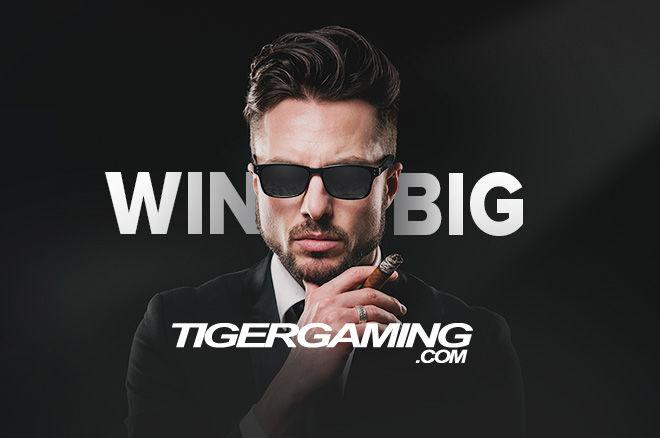 Most of the time, bad beats stir up negative emotions. The worse the beat, the more memorable it usually is.
Instead of feeling bad about your next horrific bad beat, TigerGaming is offering players a chance to turn it into one of the most positive memories of their lives thanks to its Bad Beat Jackpot which is now approaching $653,000.
How to Win the Bad Beat Jackpot
Players can trigger the Bad Beat Jackpot by losing a hand with quad jacks or better with both the winning and losing players using both of hole cards when at least four players were dealt into the hand.
While this might seem very difficult, three players this year have triggered the jackpot for life-changing sums including "5 Fives" ($151,711 - July 21), "Catfancy" ($229,350 - May 24) and "ONEnDONE" ($137,178 - Feb. 9).
Everyone playing at any Bad Beat Jackpot table will win something when the jackpot is hit with players at the table guaranteed to win more. If someone were to win the Bad Beat Jackpot today they would walk away approximately $180,000 richer or the second biggest Bad Beat Jackpot in tiger gaming history. The player winning the hand would also have something to remember as he or she would instantly become approximately $98,000 richer.
The jackpot is paid out as follows:
27.5 percent of the bonus is given to the player who had the bad beat (the loser of the hand)
15 percent is given to the winner of the hand
15 percent is split evenly among the other players at the table where the bad beat happened
5 percent is given to all other players on Bad Beat tables
27.5 percent is used to reseed the jackpot
10 percent is for administrative costs
Need an Account?
In order to have a chance of triggering the Bad Beat Jackpot you will obviously need an account at TigerGaming. We have your back with an amazing welcome package which even if you don't trigger the jackpot will at least pad your pockets with something significant.
By signing up to TigerGaming via PokerNews you can get your hands on a massive first deposit bonus of up to $2,500. To grab your bonus, deposit at least $50 on your first deposit and send an email to [email protected] with the bonus code "NEWTG" in the subject line of your email.
The bonus is very easy to clear and releases in small $5 chunks for every 1,500 points earned. Even if you don't clear it all within the 60 day period the site allows, you will be able to clear at least some of it.